NHBC launches new Residential Construction Statistics portal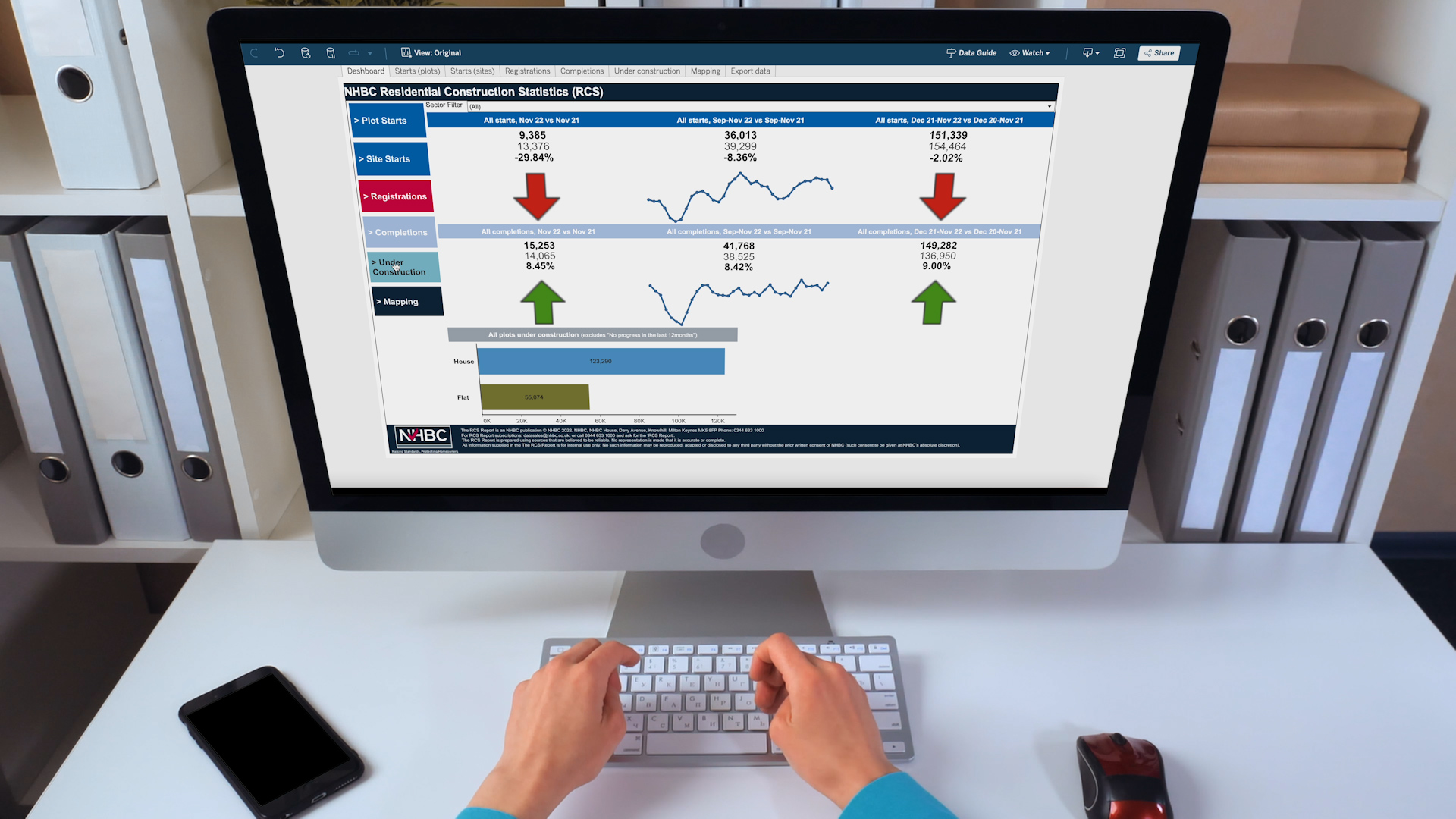 New home warranty and insurance provider NHBC has launched a new self-service data portal with improved functionality to provide instant access to the latest information on the housing market.
Following customer feedback, NHBC's Residential Construction Statistics portal has been developed to keep the house-building industry informed when making key decisions.
Using data gathered from over one million annual inspections of developments nationwide, the data portal gives unparalleled access to residential construction knowledge and insight. As well as tracking the pace of construction through registrations, starts and completions at a weekly level, users will have access to extensive historical data, geographical breakdowns, visualisation tools and custom views.
---
---
Anders Harrison, data consultancy manager at NHBC, said: "We've carefully considered feedback from current users of NHBC data and retained all the elements that support decision-making, but we've also improved areas where people wanted heightened usability and functionality, and incorporated further features.
"We're proud of what we've developed in the Residential Construction Statistics portal and I'm confident it will prove an essential tool for planning, analysis and to support the house-building industry during these uncertain times, throughout 2023 and beyond."
---