North Ayrshire Council confirms plans for Lochshore regeneration project
Work on the construction of the Garnock Visitor and Community Hub which forms part of a major regeneration project at Lochshore will begin next spring, North Ayrshire Council has confirmed.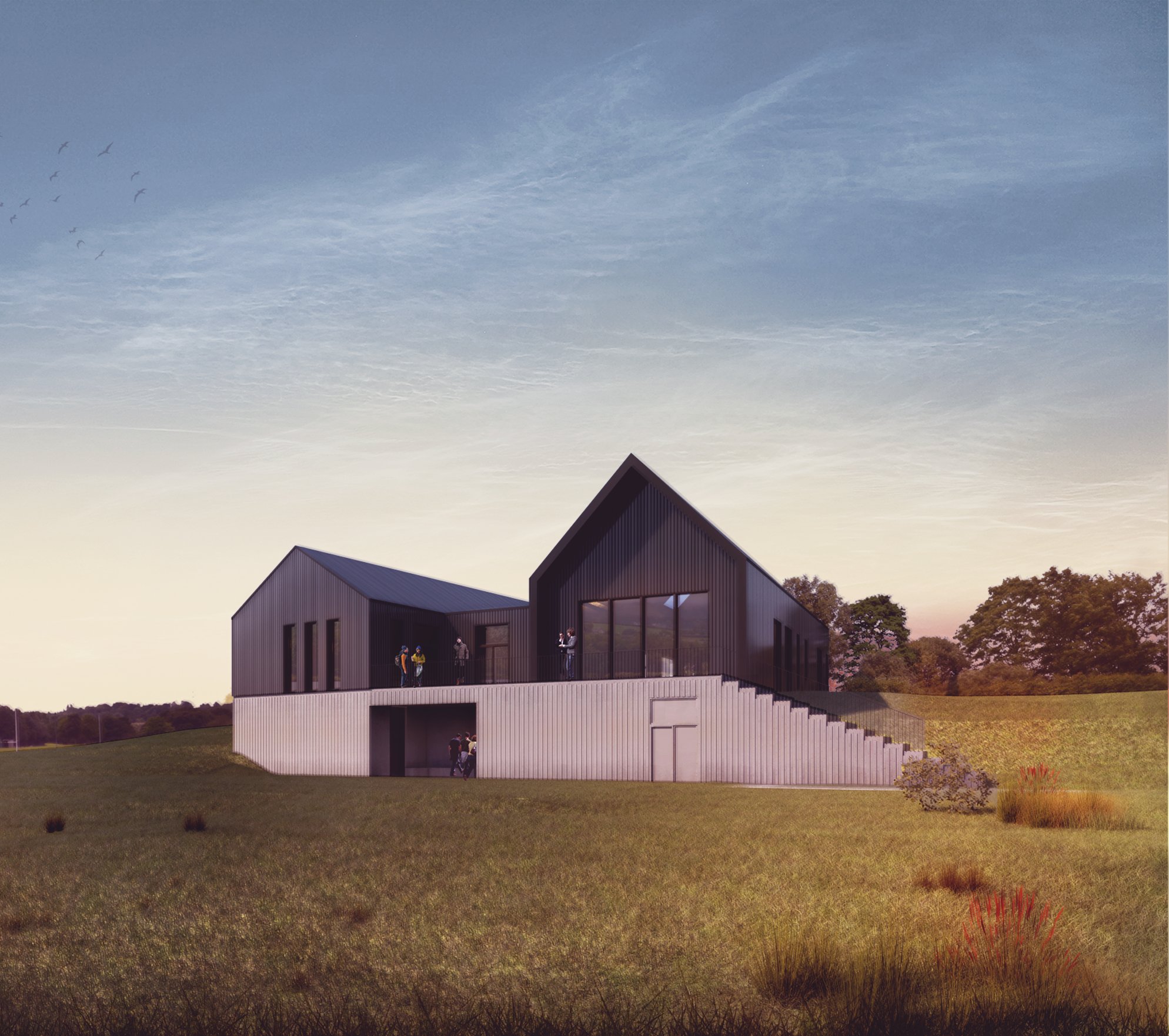 Lochshore has been earmarked as a key site in the council's Community Wealth Building plans and the necessary £3.6 million funding for construction of the new hub has been secured thanks to contributions from the Scottish Government's Regeneration Capital Grant Fund, Nuclear Decommissioning Authority, Scottish Enterprise, Sport Scotland and Land Trust.
The first phase of the wider site development will also begin next year and it is hoped that the new Visitor and Community Hub to the south of the loch will act as a facilitator of increased activity at the site. The Collective Architecture-designed facility is expected to be ready and open by May 2022.
---
---
The council also confirmed it will also take ownership of the wider site, currently owned by Scottish Enterprise, and use already-available monies from the Scottish Government's Vacant and Derelict Land Fund to create paths and play areas, as well as tree planting and habitat improvements.
Leisure and walking routes are planned around Kilbirnie Loch, incorporating heritage interpretation and play. While access to the site will be enhanced through new active travel routes connecting to and through the site to Kilbirnie, Beith, Garnock Community Campus and Glengarnock station. The first of which (a direct connection to Kilbirnie) will be constructed in 2021 with funding awarded by Sustrans.
It is hoped that around 100 jobs could be created directly and indirectly as a result of investment in the site.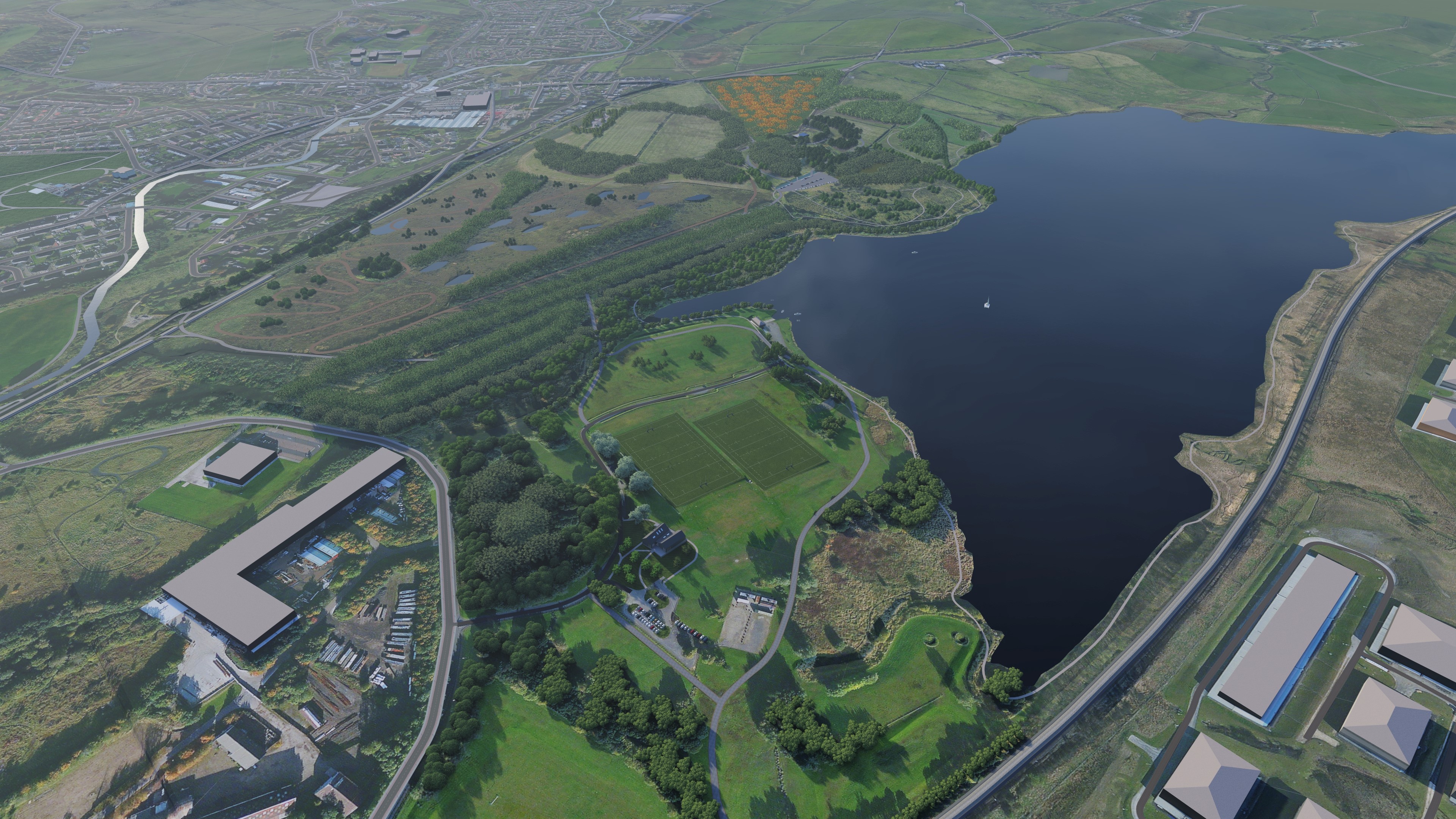 ---
---
Councillor Joe Cullinane, leader of North Ayrshire Council and cabinet member for Community Wealth Building, said: "We are excited to be confirming details of our plans for Lochshore. It allows us to put our Community Wealth Building vision into practice.
"We are using our land and assets to build something substantial for the community. At Lochshore there will be the opportunity for the community to take ownership of or lease parts of the site, for initiatives such as community food growing or community woodland. There is also the potential for community-led delivery of affordable housing through the establishment of a community land trust.
"We are also creating jobs. We expect around 12 to be employed in the hub and we will again use our Community Wealth Building principles during the construction phase which will create jobs for local people.
"We are also working with one of our anchor organisations – Scottish Enterprise – to secure the land that will allow us to think big with our plans.
---
---
"There is also the positive knock-on effect for the wider community as we move forward with the long-term vision."
David Wallace, stakeholder lead for the Nuclear Decommissioning Authority in Scotland, said: "This is such an exciting project to be involved with. What impressed us was its links to any future industrial development that helps build a sustainable future for local communities long after Hunterston A site has closed. It's also a great example of true partnership working, and the ability of the local council to leverage funding from a wide range of sources for the benefit of local people."
Mark Newlands, head of partnerships at Scottish Enterprise, said: "We are delighted to be working on the Lochshore project which will create some exciting opportunities for the local area and demonstrate a wider commitment to Community Wealth Building."
The council also hopes to use ring-fenced funding from its 'New Green Deal' to plant hundreds of new trees on-site during the first phase.
---