North Ayrshire Council takes 'radical' economic approach with Community Wealth Building strategy
A local authority has become the first in Scotland to adopt a "radical" economic model to plot a way forward now and post COVID-19.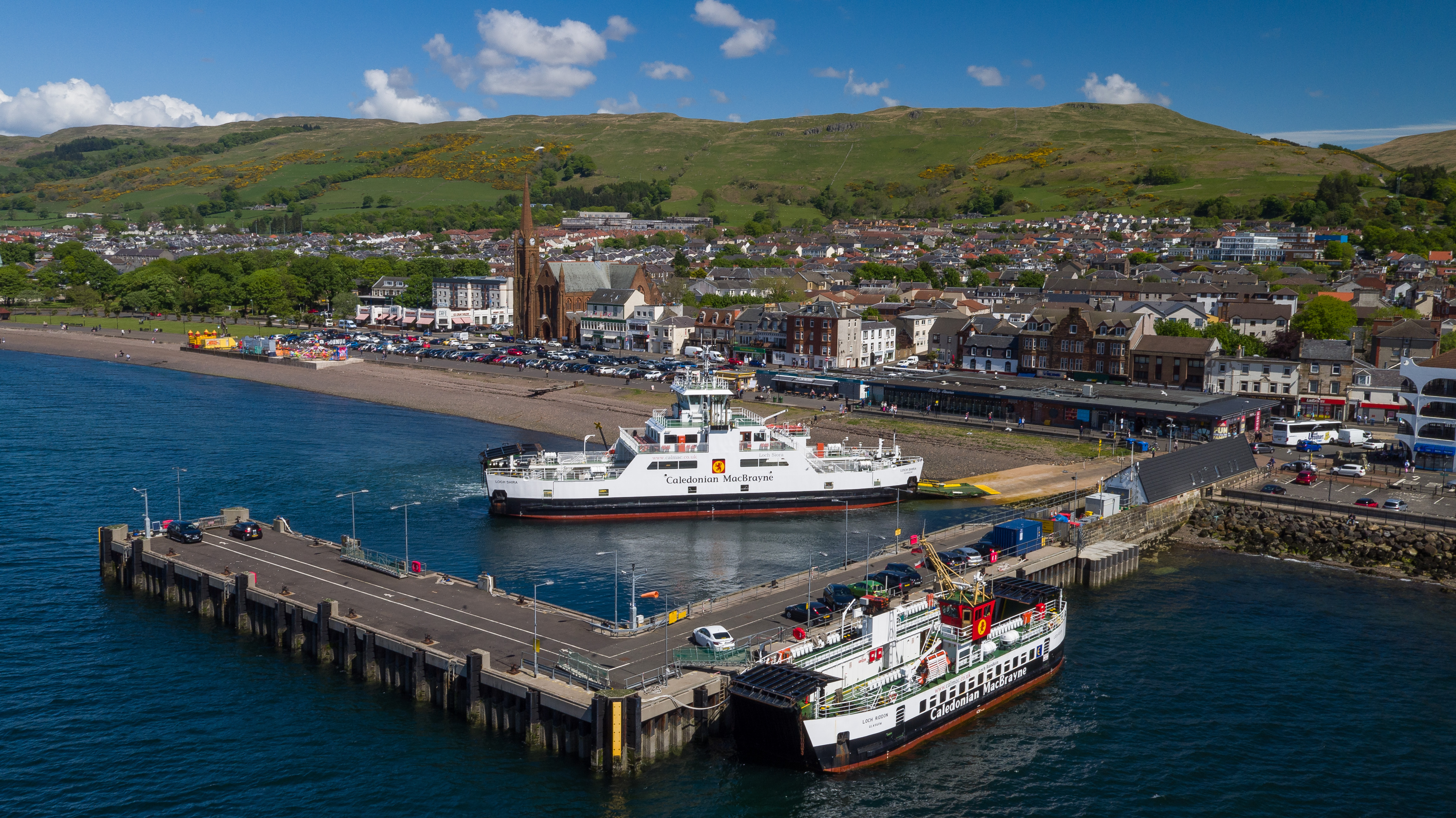 North Ayrshire Council launched its Community Wealth Building (CWB) strategy yesterday as it set out its roadmap to build back a "better and fairer" local economy.
The strategy sets out how the council and other 'anchor' organisations – including NHS Ayrshire and Arran, Ayrshire College and wider partners - will support more local business to bid for public sector contracts.
---
---
Businesses based in North Ayrshire will also be encouraged to spend locally to support local supply chains and the recovery of our economy.
The council said it will work to ensure public land and assets can be utilised more effectively to meet community and business needs, as well as tackling climate change.
It will also look at ways of establishing a community bank to support local citizens and businesses and ensure more money stays local.
The council also aims to broaden business ownership through supporting the development of co-operatives, employee ownership and social enterprises, and will ensure local communities and workers have fairer jobs, pay and opportunities to train and progress.
---
---
An £8.8 million investment fund will support a series of Community Wealth Building projects, including the development of infrastructure to support business growth, with an emphasis also on climate change after the council declared a Climate Emergency in 2019.
The CWB approach, which was developed initially by the Democracy Collaborative in the USA, aims to ensure the economic system builds wealth and prosperity for everyone.
It has proved successful in Cleveland and Ohio in America, while Preston in Lancashire adopted the model in 2011. In the subsequent years, the area has seen local spend by anchor organisation in local businesses more than double. Between 2012/13 and 2016/17 the amount spent locally in Preston increased from £38.3m to £112.3m, with Preston's unemployment rate halving and the city moving out of the top 20% most deprived local authority areas in the UK.
---
---
Launching the strategy, Councillor Joe Cullinane, leader of North Ayrshire Council, said: "The world is already experiencing a major recession and we know that local businesses and communities are already being majorly impacted by this global health and economic crisis. The North Ayrshire economy – despite some strengths – was fragile even before the current crisis, with levels of unemployment, poverty and inequality well above the Scottish average.
"We'll feel the impact of this economic shock for some time and it is important we start thinking about our economic recovery at this early stage to support our business base to rebuild, support communities into jobs and enhance local wellbeing.
"As we emerge from COVID-19 we need to build an economy that is strong, resilient and fair.
"That is why this week we are launching a new Community Wealth Building strategy – the first of its kind in Scotland – to put forward a new economic model to support our recovery. Community Wealth Building is about working in partnership with communities and businesses to build a strong local economy which supports fair work, encourages local spend and uses the land and property we own for the common good so that wealth stays local.
---
---
"The current approach to the economy has left behind certain places and people and we must ensure that we have a recovery that is inclusive and tackles current inequalities. We also need to create an economy that is more resilient and sustainable, and ensure North Ayrshire is ready to deal with future challenges, including the Climate Emergency.
"We know that fragile regions like North Ayrshire and Ayrshire are hit hardest by economic shocks and so we must be prioritised for investment moving forward if we are serious about achieving an inclusive economy in Scotland. But this isn't just about how we do economic development, this is a new transformational approach for how we work as a whole council, to support our local communities and businesses and protect our local environment, making us Scotland's first Community Wealth Building Council."
A Community Wealth Building Commission of local and regional anchor institutions has been established since September 2019 to implement the CWB approach the council hope to employ a number of Community Wealth Building officers over the next month. To guide the work of the Council, an Expert Advisory Panel will meet for the first time next week, with the membership – including a number of internationally renowned experts on Community Wealth Building, wellbeing economy, Fair work and climate change – currently being finalised.
---
---
Joining Councillor Cullinane at the online launch will be Matthew Brown, leader of Preston Council, Neil McInroy, Centre for Local Economic Strategies and Sarah McKinley, The Democracy Collaborative.
Donna Fitzpatrick, from Fullarton Community Hub, Irvine, will provide a local perspective.