North Ayrshire unveils £410m Capital Investment Programme
North Ayrshire Council has said its Capital Budget - which will deliver investment worth £410 million over the next decade - will play a key role in the area's economic recovery from Covid-19.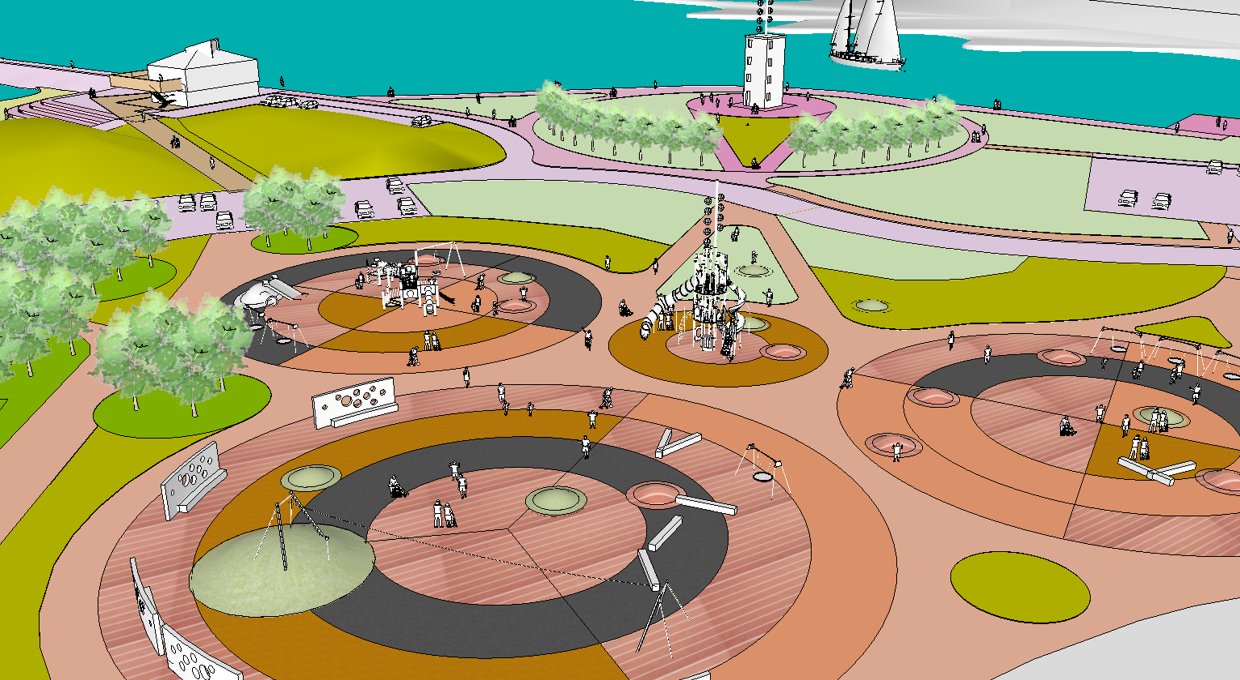 The Capital Budget supports investment in buildings, infrastructure and regeneration projects and the newly-approved programme will see a focus on improving our roads, investing in our school estate and fulfilling our commitment to a green and sustainable future and becoming carbon neutral by 2030.
Although impacted by significant rising costs and inflation, the capital plan will be central to delivering ambitious and regenerative projects.
---
---
North Ayrshire Council leader Joe Cullinane said: "While our Revenue Budget pays for day-to-day services, our Capital Budget gives us a chance to invest in significant infrastructure projects.
"These projects will be more vital than ever as we emerge from the Covid-19 pandemic and use our investment to help support the local economy and residents as we seek to deliver our vision of a North Ayrshire that is Fair for All.
"That's why we're investing in areas that matter such as our roads, education and our environment. We are making substantial investment in renewable energy through our planned solar farms at Nethermains and Shewalton, as well as wind turbines and a solar farm to be developed at the i3 Strategic Investment Campus in Irvine.
"We are leading the way in the battle to combat climate change and reduce our carbon emissions and these projects reflect our commitment to develop projects which can not only bring about positive change for our environment but bring economic benefits too."
---
---
Projects approved in the Capital Budget which will help us build a sustainable future and look after our environment include:
Over £26m for the Millport Flood Protection Scheme, with 80% of the funding coming from the Scottish Government and the remaining 20% funded by North Ayrshire Council. This is in addition to the £18.5m Upper Garnock Valley Flood Protection Scheme which is nearing completion
£6.724m included in the capital programme as part of a total initial investment of £12m in Solar PV
£17.7m for a centre for Low Carbon and Circular Economy at Hunterston as part of the Ayrshire Growth Deal
further investment to help us transition our fleet to lower-carbon alternatives.
Elected members also agreed to increase investment into our roads and an additional £1m will be made available over the next 12 months, to increase roads expenditure in 2022/23 to £4.8m. The extra money will bring the total planned investment in our roads planned to 2030/31 to £35.7m, making it one of the most ambitious roads improvements programmes in the country. In tandem with that, investment will also be made to increase the availability of EV charging points throughout North Ayrshire as the number of electric vehicles on our roads continues to rise.
Also included within the Capital Plan is investment for the upgrading of the B714 which will significantly improve connectivity within North Ayrshire and between North Ayrshire and Glasgow, the Central Belt and wider motorway network. The council was successful in securing £23.7m from the UK Government's Levelling Up Fund with the council committing 10% of match funding which has been achieved through a £2.37m allocation from the council's Recovery and Renewal Fund.
---
---
The Capital Budget also includes a commitment of more than £73m to support the investment into the £250m Ayrshire Growth Deal through projects such as the Great Harbour at Irvine, and the development of the International Marine Science and Environment Centre.
Education will continue to play a key role in the Capital Budget with £70m for a new Ardrossan Education and Community Campus, £14.1m for the new build Montgomerie Park Primary School, and £5.8m remaining investment for the new Moorpark Primary in Kilbirnie.
In addition, more than £6.75m will be invested in our schools' information and communications technology.
The Budget will also support a diverse range of core infrastructure projects such as a £9.8m investment into street lighting, £4.6m into cemeteries, £2.84m for a new Largs promenade seawall, £5.68m into bridges infrastructure programme, and £5.79m into a Cycling, Walking and Safer Routes programme.
---