ONS construction output figures show return to monthly growth
The construction industry has welcomed a return to upward activity levels following a 2.9% decline in December 2020.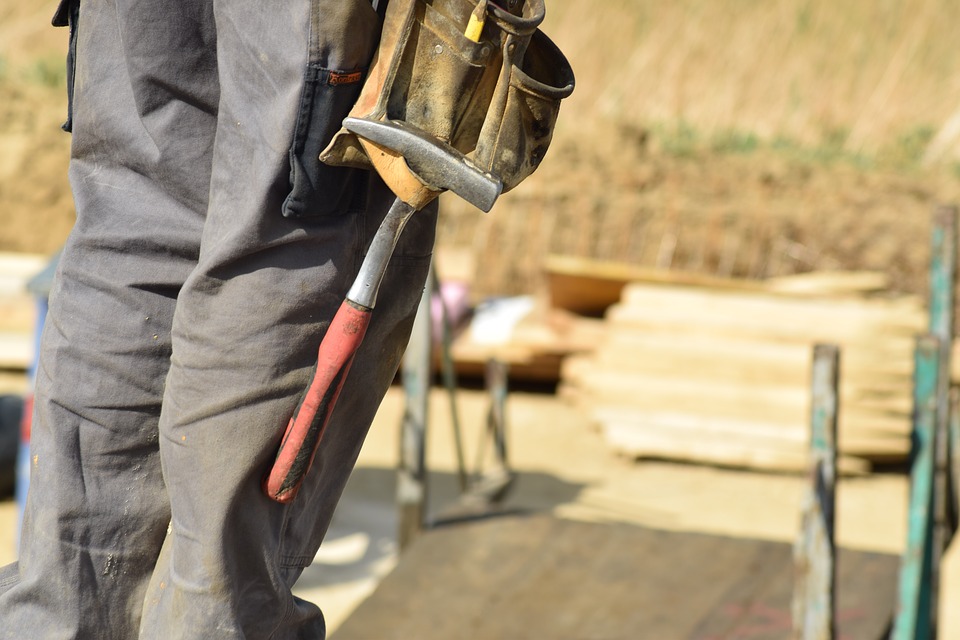 Figures from the Office for National Statistics (ONS) today revealed that construction output grew by 0.9% in the month-on-month all work series in January 2021.
The level of output in January 2021 was 2.6% below the February 2020 level; the level of new work was 6.4% below this level, while repair and maintenance work was 4.5% above this level despite a monthly fall.
---
---
New work increased by 1.7% in January 2021 and was driven by private commercial and infrastructure, which grew by 4.5% and 3.1% respectively.
Repair and maintenance decreased by 0.4% in January 2021 because of a 4.7% fall in private housing repair and maintenance, despite growth of 5.0% in public housing and 1.3% in non-housing repair and maintenance.
Construction output grew by 1.7% in the three months to January 2021 compared with the previous three-month period, because of growth in both new work (2.2%) and repair and maintenance (0.8%).
Industry response
---
---
The Federation of Master Builders (FMB) reiterated its call for the UK Government to cut VAT on home improvement works to reverse the worrying drop in private repair and maintenance activity, and to put more cash in householders' pockets to make their homes fit for the future.
Brian Berry, chief executive of the FMB, said: "If the government is serious about levelling-up, creating jobs and decarbonising our homes, then it needs to cut VAT on home improvement works and back local builders who employ tens of thousands of people and in each community across the country.
"Independent research conducted for the FMB has found that if the government cut VAT on home improvements to 5% for a temporary 5-year period, this would generate an economic boost worth £51 billion and unlock almost 345,000 jobs, both in construction and the wider economy. This would swiftly reverse January's worrying fall in private repair and maintenance of 4.7%, and as in 2021 alone the benefits are likely to include a £9.5 billion stimulus and more than 64,000 jobs."
Mr Berry added: "Households are more likely to install green measures if they are doing larger home improvement projects, so cutting VAT alongside the Green Homes Grant scheme would help boost our transition towards net zero carbon emissions by 2050. However, we can't make the progress that is needed without a long-term plan. That's why the FMB is calling on the Government to deliver a twenty-year National Retrofit Strategy that provides businesses and consumers with the confidence they need."
---
---
Mark Robinson, group chief executive at SCAPE, said: "The construction industry continues to cement its position at the forefront of the UK's economic recovery, with the latest output figures hopefully confirming the dips seen in previous months were a temporary setback.
"In contrast to previous economic crises, the next few years represent an opportunity to accelerate public investment in transformative, urban regeneration projects that will ultimately improve communities. With the Chancellor's Budget having set the agenda – including a sustained commitment to infrastructure investment – the public sector and construction industry must work together to maximise these opportunities as COVID restrictions begin to relax.
"It's therefore crucial that projects are able to move through procurement at speed to ensure that the positive momentum we are seeing, and the positive effect on the UK's long-term recovery, is maintained."
Gareth Belsham, director of the national property consultancy and surveyors Naismiths, commented: "Construction's splendid isolation – as the only sector of the economy still growing in January – is a source of pride for the industry.
---
---
"But it's also a testament to how far construction has come since the eye-watering slump it endured during the first national lockdown last spring.
"With building contractors able to keep working safely – albeit under strict social distancing rules – construction has absorbed the impact of the latest nationwide lockdown far better than other sectors.
"January's jump in output was modest compared to the gravity-defying rate of growth recorded during last summer and autumn – which saw output expand for seven months in a row.
"Nevertheless huge progress has been made. Buoyed by a splurge in government spending, new infrastructure work is now a full 8% above its pre-pandemic level.
---
---
"And private sector housebuilders are making up for lost time. New residential building work is now a breath-taking 141% higher than its 2020 nadir and back within touching distance of its pre-Covid level.
"With the Budget peppered with demand-side incentives like the extended Stamp Duty holiday and new government-backed mortgages for first-time buyers, many housebuilders report full orderbooks and bullish sentiment.
"All this is leading to some growing pains, with the supply chain struggling to keep up with demand for certain key building materials.
"And impressive though it is, the recovery is far from complete. It's also heavily reliant on the continued growth of the residential sector. But for now the industry is taking the Prime Minister's instruction to 'build build build' literally."
---
---
Fraser Johns, finance director at Beard, said: "These latest figures, while positive for the future of the industry, suggest there is still a little nervousness in the market. The construction industry has already shown incredible resilience in the second half of 2020, and this 0.9% increase in output at the start of 2021 is welcome news. While we are clearly not out of the woods completely, the green shoots of recovery are beginning to show.
"It was only at the end of February that we received some clarity about the roadmap out of lockdown. Despite the construction industry remaining open throughout, some clients may have been hesitant to give the green light before they knew the timeline for a return to normal.
"The success of the vaccine rollout and the timeline now being in place should help confidence in the market grow in the coming weeks and months. As we enter spring, we expect demand to pick up quickly and bounce back as projects that have been on hold are given the go ahead."
Clive Docwra, managing director of construction, property and design agency McBains, added: "As the end of lockdown hopefully draws nearer, these statistics provide further evidence that the construction industry is cautiously optimistic about its ability to bounce back after what was an incredibly difficult 2020.
"January's growth of 0.9% could be significant given it is traditionally a quiet month in the calendar for construction, and is certainly a welcome sign of the industry's resilience particularly in light of December's 2.9% fall in output.
"It's especially encouraging to see growth in most sectors, notably 4.5% in private commercial work and 3.1% in infrastructure, which suggests that investors are returning and confidence in the economy may be picking up.
"However, it remains too soon to tell what the long-term impacts of COVID-19 will be, with output still 2.6% below February 2020 levels."