ONS: Housing fuels strong construction output growth
Construction output for both private and public housing showed strong monthly growth in December, according to the Office for National Statistics (ONS).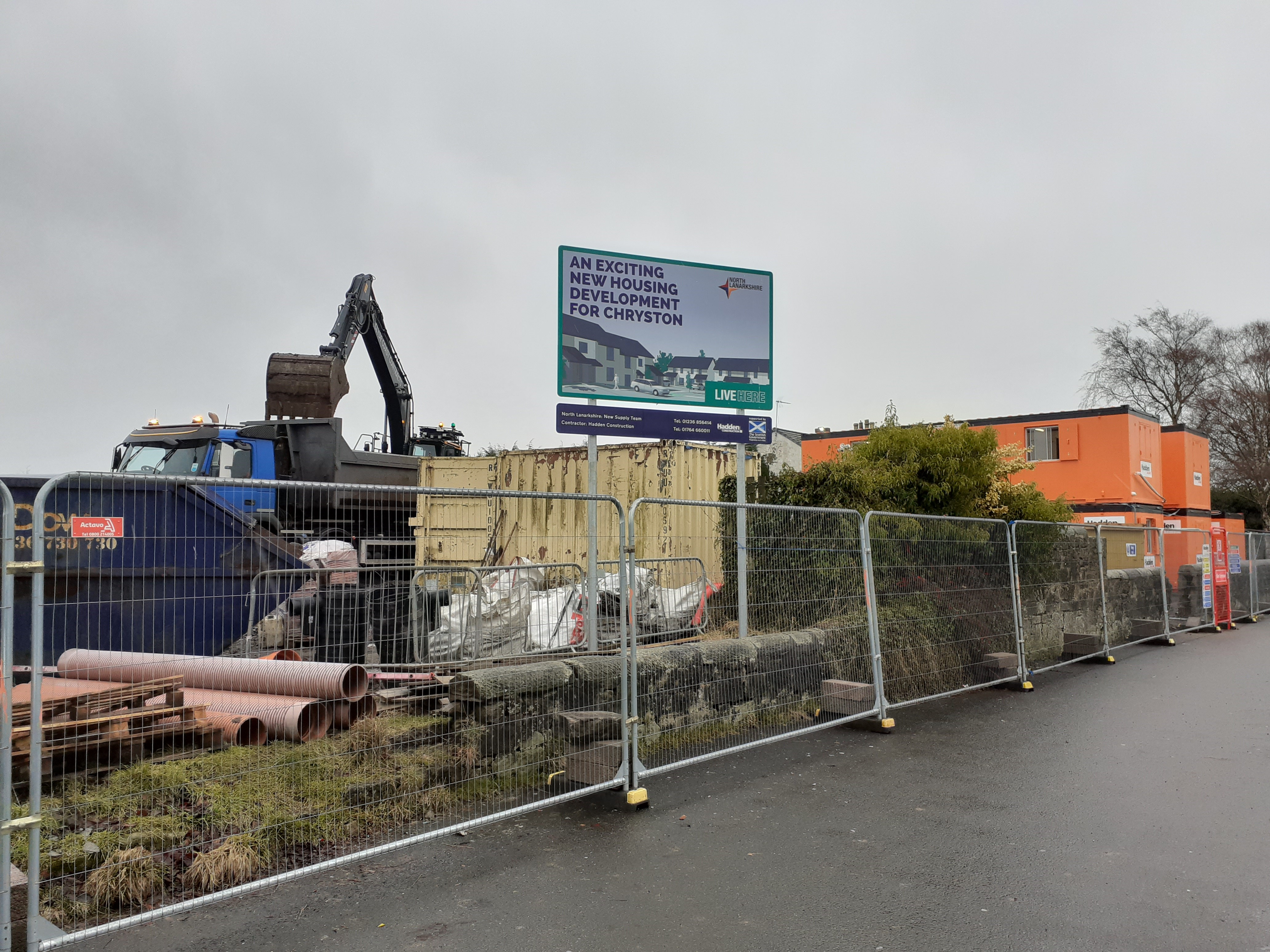 Official figures published today show a 7.4% increase in activity in new public housing and a 3.1% increase in new private housing. Repairs and maintenance output however dipped 0.7% month on month.
Overall, monthly construction output increased by 2.0% in volume terms in December 2021, solely from an increase in new work (3.5%) as repair and maintenance saw a decline of 0.7% on the month.
---
---
The level of construction output in December 2021 was 0.3% (£35 million) above the February 2020 pre-coronavirus pandemic level. New work was 2.0% (£190m) below the February 2020 level, while repair and maintenance work was 4.5% (£225m) above the February 2020 level.
Despite the monthly increase in December 2021, downward revisions because of late and revised survey data, most notably in September and November 2021, means output has recovered less than previously estimated in November 2021.
Alongside the monthly growth, quarterly construction output increased 1.0% in Quarter 4 (Oct to Dec) 2021 compared with Quarter 3 (Jul to Sept) 2021; both new work (1.1%) and repair and maintenance (0.8%) saw increases.
Annual construction output increased by a record 12.7% in 2021 compared with 2020, mainly as a result of the coronavirus pandemic contributing to a very weak 2020, which saw the record largest decline in annual growth (fall of 14.9%).
---
---
Total construction new orders increased by 9.2% (£1,121m) in Quarter 4 2021 compared with Quarter 3 2021; total new orders are now at their highest level (£13,326m) since Quarter 3 2017, which was affected by large value orders for High Speed 2 (HS2).
The annual rate of construction output price growth was 6.2% in the 12 months to December 2021; this was the strongest annual rate since records began in 2014.
At the type of work level, the annual rate of price growth in the 12 months to December 2021 was at its strongest in new housing (9.9%), which is the strongest growth since records began in 2014.
Mark Robinson, group chief executive at SCAPE, said: "December was characteristic of a year in which the construction industry largely overcame the odds; particularly in relation to rising Omicron cases, labour and material shortages. But, with the final Covid restrictions set to be lifted soon, concerns around rapid and sustained inflation – furthered by soaring energy costs – have no doubt taken its place and look likely to pose a sustained threat to growth prospects in 2022.
---
---
"Mitigating the impact of these inflationary pressures will require extensive, ongoing dialogue and collaboration between clients, contractors and their supply chains – qualities that frameworks aspiring to the 'gold standard' must embed. Crucially, it's important that payments are prompt and that any increased cost burden continues to be shared, rather than passed on to the supply chain. These firms are most vulnerable to cashflow challenges, but critical to the delivery of projects."
Gareth Belsham, director of the national property consultancy and surveyors Naismiths, added: "With the supply chain speed bumps finally starting to flatten, the construction industry hit the accelerator at the end of 2021, posting its fastest pace of monthly growth since March.
"While the final score for the year – output grew by a record 12.7% – is a record for an industry that has seen more than its fair share of boom and bust, the most encouraging number in today's ONS data is the surge in new orders.
"Strong sentiment means contractors' order books are filling up nicely for 2022 and beyond. In the final quarter of 2021, new orders jumped by an impressive 9.2% compared to the previous three months.
---
---
"The momentum means that after a rollercoaster two years, new orders stand head and shoulders above their pre-pandemic levels. A total of £1.9bn more orders were placed during the last three months of 2021 than were at the same time in 2019 – an increase of 16.6%.
"The strength of business confidence in the wider economy is reflected too; orders for factories and warehouses soared, propelling the value of new industrial orders to almost double the levels seen at the same time in 2020.
"All this bodes well for the coming months. With such a strong pipeline of work ahead, construction firms are digging in and getting on with it.
"While the prices of raw materials rose by a punishing 6.2% across the year, the rate of inflation began to cool at the end of 2021.
---
---
"Early signs from 2022 are that the supply chain problems which dogged the industry for much of last year are slowly starting to ease. There's still a serious shortage of skilled workers and long delivery times are putting pressure on project managers, but the market is beginning to become more free-flowing.
"Construction has staged a Lazarus-like recovery from the body blow dealt it by the pandemic. With order books now looking very healthy, the challenge is to keep getting shovels in the ground and keep price pressures in check."
---