Over £1m of capital investment approved for Caithness council homes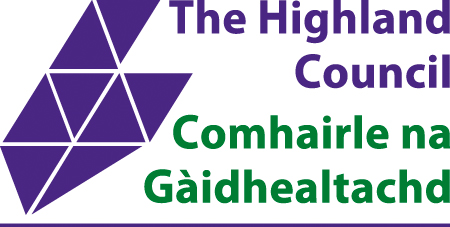 The Highland Council is to invest £1.074 million into carrying out improvements to its housing stock in Caithness over the next 12 months.
At a meeting of the Caithness committee, councillors agreed a one-year Housing Revenue Account Capital Programme that will see £940,000 spent on mainstream projects to improve Caithness council homes over 2022/23. On top of this funding, an additional £134,000 will be ring-fenced to provide aids and adaptations to assist tenants requiring extra support to stay living in their homes as long as possible.
The council is responsible for maintaining 2054 homes across Caithness. In the Wick and East Caithness wards there are 1208 residential properties and, in the Thurso, and Northwest Caithness wards there are 846.
Local members, maintenance teams and tenants have been involved in identifying priorities for how the funding should be spent and these priorities reflect the strategic commitment the council has towards increased spend on heating/energy efficiency measures to assist with improving the energy efficiency of the housing stock.
---
---
The projects include £200,000 to carry out bathroom and kitchen replacements, £50,000 for window and door replacements, £550,000 for replacing existing heating systems and £93,000 for external fabric works such as roofs, guttering and external wall insulation.
A further £47,000 has been allocated for environmental improvements and local members will be working closely with staff and tenants to see how the money can best bring about the most impact. Money will also be used to carry out heating and energy efficiency work in line with the Scottish Government's Energy Efficiency Standard for Social Housing.
Chair of the committee, Councillor Raymond Bremner, said: "This is our share of the wider Highland Housing Revenue Account Capital Programme and we will be using it to carry out work to our housing stock that has been identified as a priority. We are all aware that much of our housing is in need of investment. Having this clear way forward over the next 12 months will allow us to make the most of the funding we have so I would like to thank my fellow councillors, our maintenance teams, and tenants for their assistance in identifying priorities.
"I am particularly pleased that funding to carry out specific work to help tenants with special needs has been ring-fenced as it is important that we do all we can to help people adapt as their needs change. This work can include making sometimes very simple adaptations within the home that have a big positive impact on the quality of life for anyone needing extra support to continue living in their council home."
---
---
Updates on the HRA Capital Programme will continue to be provided through ward briefings and at future Local Committees as requested by local Members, in addition to reporting to Housing and Property Committee.
---