Over two-thirds of Scotland's housing associations are using sustainable construction methods
The Scottish Federation of Housing Associations (SFHA) writes in our COP26SCN feature that its members are working to tackle climate change by using sustainable and highly energy efficient methods to build homes.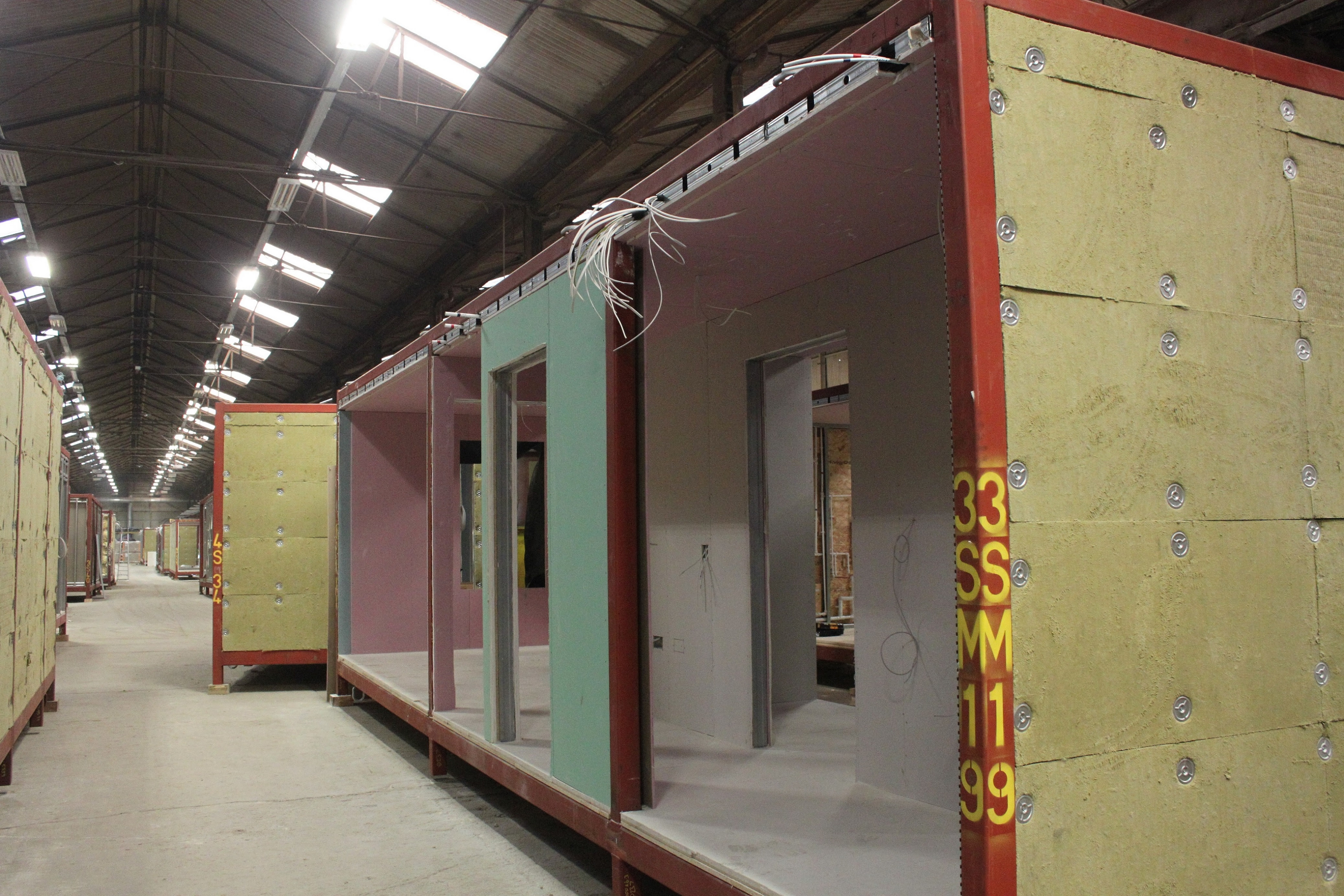 A new survey pubished by SFHA has been published as COP26 turns its attention to the theme of Cities, Regions and the Built Environment, with leaders focusing on the role of buildings in tackling climate change.
The survey found that, of those respondents currently building homes, nearly 70% are using highly energy efficient and sustainable methods such as developing to the Scottish Government's Greener Standard or the Passivhaus Standard or using off-site construction.
---
---
Alongside innovative methods of construction, SFHA members are helping their tenants to improve the energy efficiency of their homes, which, in turn, tackles both climate change and fuel poverty.
Housing associations and co-operatives are also investing in, and supporting their tenants with, energy advice, with all respondents providing some form of advice or advocacy service, either directly or via local partner organisations. Approximately half of the respondents employ their own energy advisers or staff who are trained to support tenants.
Around three quarters of those who responded (76%) are also involved in wider climate change and sustainability projects in their local communities, including renewable energy projects, local food initiatives, tree planting schemes, providing bike storage and electric vehicle charging facilities, community car clubs, and climate education projects in local schools.
SFHA said its findings demonstrate how Scotland's housing associations and co-operatives are already playing a significant part in tackling climate change as well as working towards delivering the Scottish Government's aim for all new social housing to be zero emissions by 2026.
---
---
Sally Thomas, SFHA chief executive, said: "Our members are working hard to tackle climate change and are at the forefront of developing homes using innovative, highly energy efficient, sustainable methods of construction.
"Scotland's social housing sector is leading progress in reducing emissions, with over half of its stock already achieving a good level of energy efficiency, compared to two-fifths in the private rented and owner-occupied sectors. However, with heat from buildings accounting for around 20% of Scotland's greenhouse gas emissions, we must do more.
"By 2045, over two million homes must transition from fossil fuel-based heating to low and zero-emissions systems such as heat pumps, heat networks and other technologies, and social landlords will help the Scottish Government to achieve these ambitious targets (10). In order to ensure we can meet this aim, we must see a clear action plan from the Scottish Government as well as sustained investment for housing associations and co-operatives.
"By working together with the Scottish Government, and other partners, our members will play their fullest part in tackling the climate emergency, putting it at the forefront of their commitment to the people they house and the planet we all live on."
---
---
Case study
Hillcrest Homes, Victoria Dock waterfront modular development
A £13 million development of 119 waterfront apartments at Dundee's Victoria Dock is currently underway using newly emerging, more sustainable construction methods that drastically reduce construction waste and overall environmental impact.
The development, by Hillcrest Homes, which is being project-managed by Culross, consists of two blocks of apartments, and utilises a new method of off-site construction which sees modular pods being formed from spools of steel, before being fully fitted out and transported to the site.
---
---
The modules, constructed by Enevate Homes, arrive pre-fitted with most of the wiring, pipework and interior finishing and are then lifted and fastened into place to create the apartment block.
The low-waste method of construction, which sees the modules being produced from start to finish in one location, also offers further environmental benefits such as lower emissions through reduced movement of materials and less demand on raw materials.
The apartments will also have a range of energy efficiency measures built in to reduce their carbon footprint and tenants' energy bills. This includes high-performance insulation and cladding that exceeds the Scottish Government's standard as well as smart meters.
The largest affordable modular development so far in Scotland, one block will consist of 53 apartments for social rent, while the second block of 66 apartments will be for mid-market rent. Completion is expected to be early 2023.

Fiona Morrison, Hillcrest's deputy chief executive, added: "Our development at Dundee's Victoria Dock is hugely special on many levels. Not only is the method of constructing the modules and their application in a real-world project a first for Scotland, but the site's location in the heart of Dundee's wider waterfront regeneration adds an extra jewel in the development's crown."
---
---
All the COP26SCN articles will be available to view here. New contributions are still welcome and feel free to join in the conversation on social media using #COP26SCN.
---