Paisley affordable housing project completed
A development comprising 23 new affordable homes has been completed in the Paisley area by The JR Group.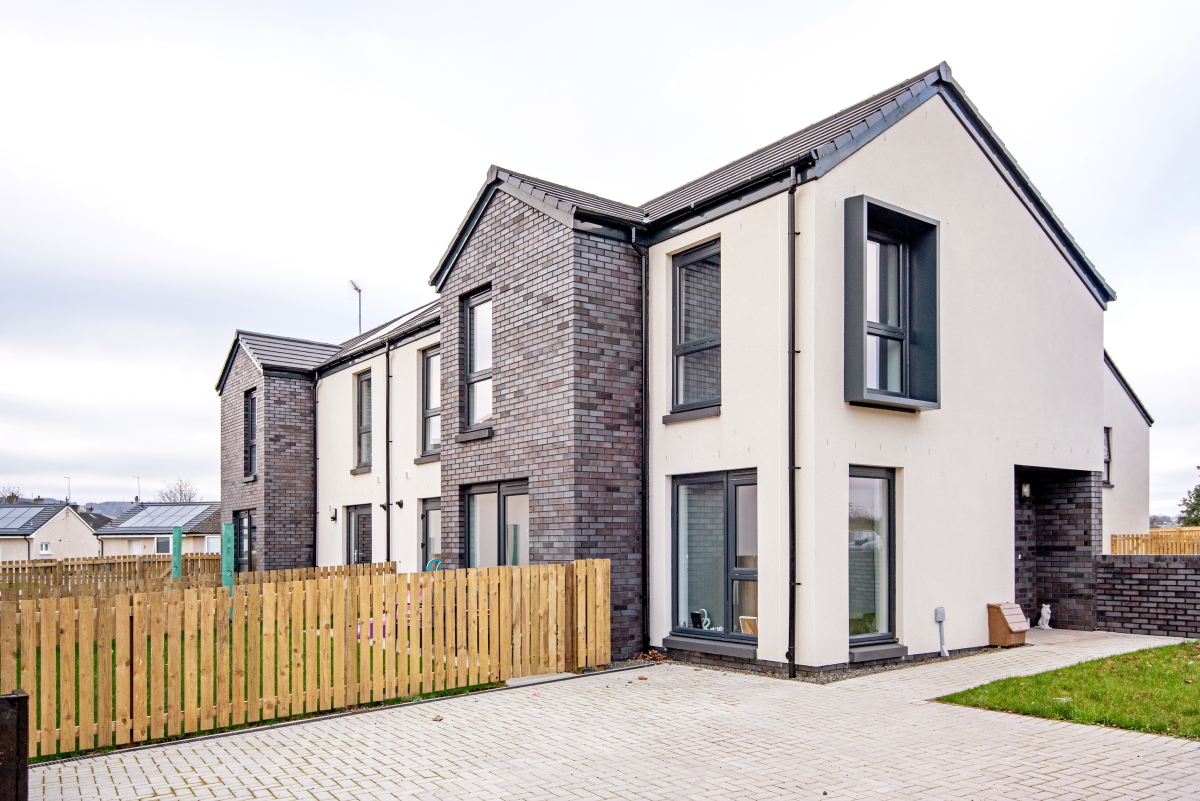 Located between St. Ninian's Crescent and St. Ninian's Road, the development has been constructed on behalf of partners, Link Group, to help meet demand for affordable housing in the Renfrewshire town.
The 19 houses and four cottage flats in place are now fully occupied, with residents enjoying their new homes.
---
---
The land, which was previously unoccupied and was used by locals as a path between St. Ninian's Road and the local shops located on Rowan Street, has been transformed, but the well-used thoroughfare maintained with additional trees surrounding the route.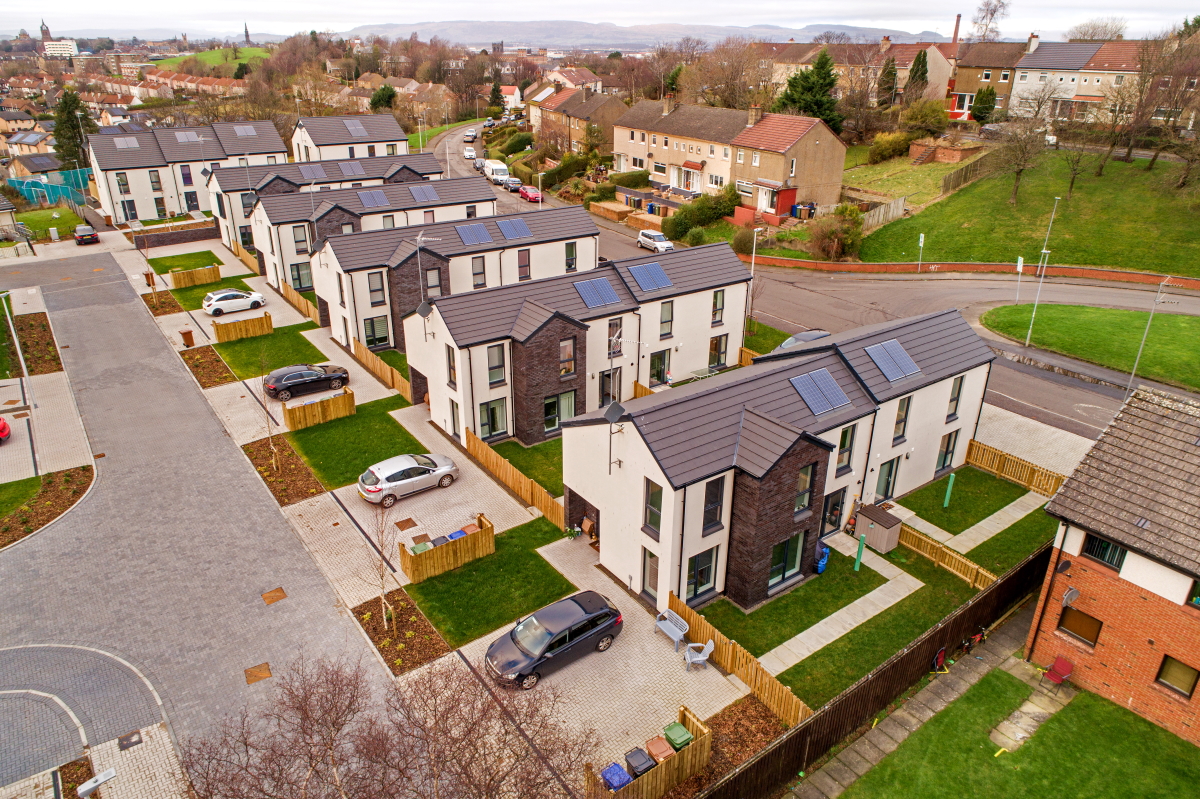 As part of the project, The JR Group worked closely with neighbouring Paisley South Church to supply and install panels for war memorials, whilst JR Scaffolding welcomed a local work placement on the team, from the Tigers Group.
Gary McGregor, managing director at the JR Group, said: "We are thrilled that this project has been completed on behalf of our partners, Link Group, and that residents are already enjoying their brand-new homes in the town The JR Group also calls home.
---
---
"We pride ourselves on working closely with local community groups wherever our developments may be, and it was a privilege to provide Paisley South Church with the materials they needed during our time on site. Our additional work with Tigers Group, to provide a work placement on site, was a rewarding addition to the project too."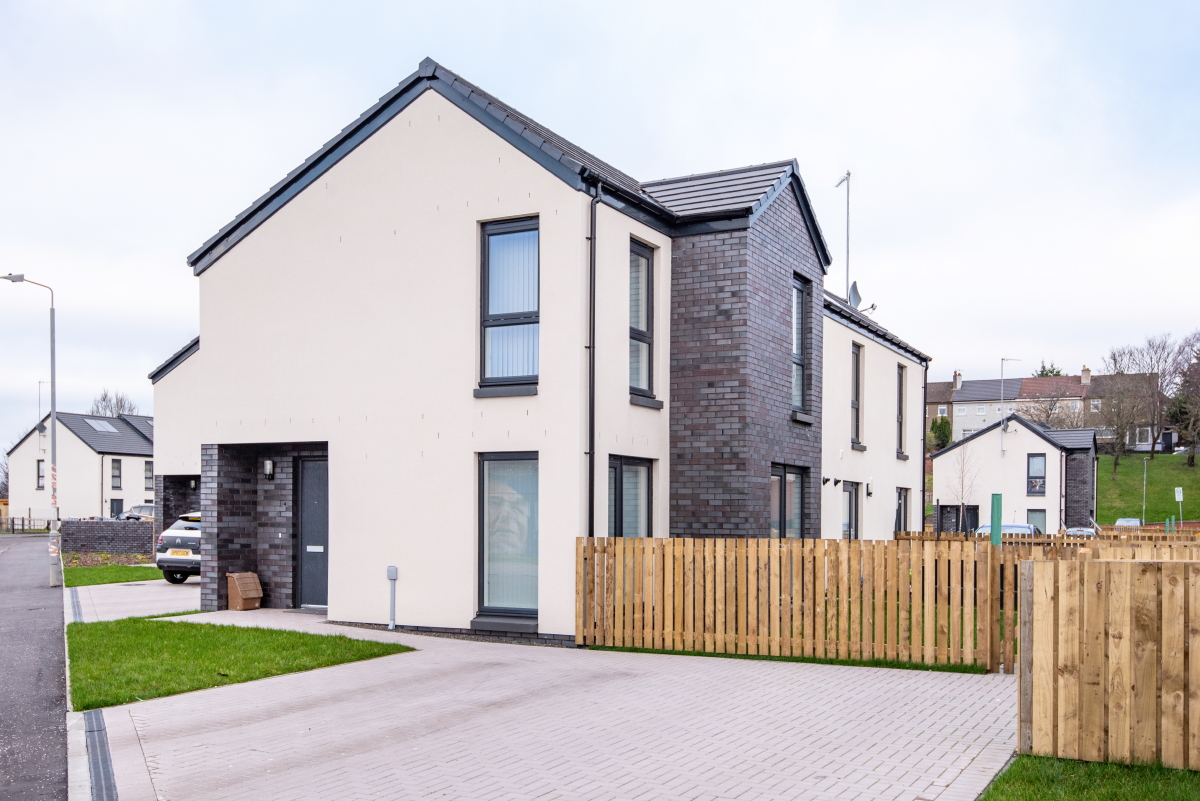 Link Group commercial director Colin Culross said: "We're delighted to see the difference these modern, high-quality family homes are already making to people's lives, particularly at a time when there is a gap in the market for affordable rented properties.
"Link worked closely with Renfrewshire Council and Hypostyle Architects to develop an innovative design concept which enabled the delivery of 23 homes on a challenging site.
---
---
"In addition, our proactive approach to delivering community benefits through our development programme has resulted in JR providing real benefits to the local community.
"St Ninians Crescent builds on our plan to deliver 3,381 affordable, high-quality homes over the next five years and delivers on our commitment to community benefits."
---