Partners sign up to Hunterston PARC regeneration plans
North Ayrshire Council, Peel Ports and Scottish Enterprise formalised their commitment to ambitious regeneration plans that will drive forward the short, medium and long-term plans for a key part of the Hunterston PARC site.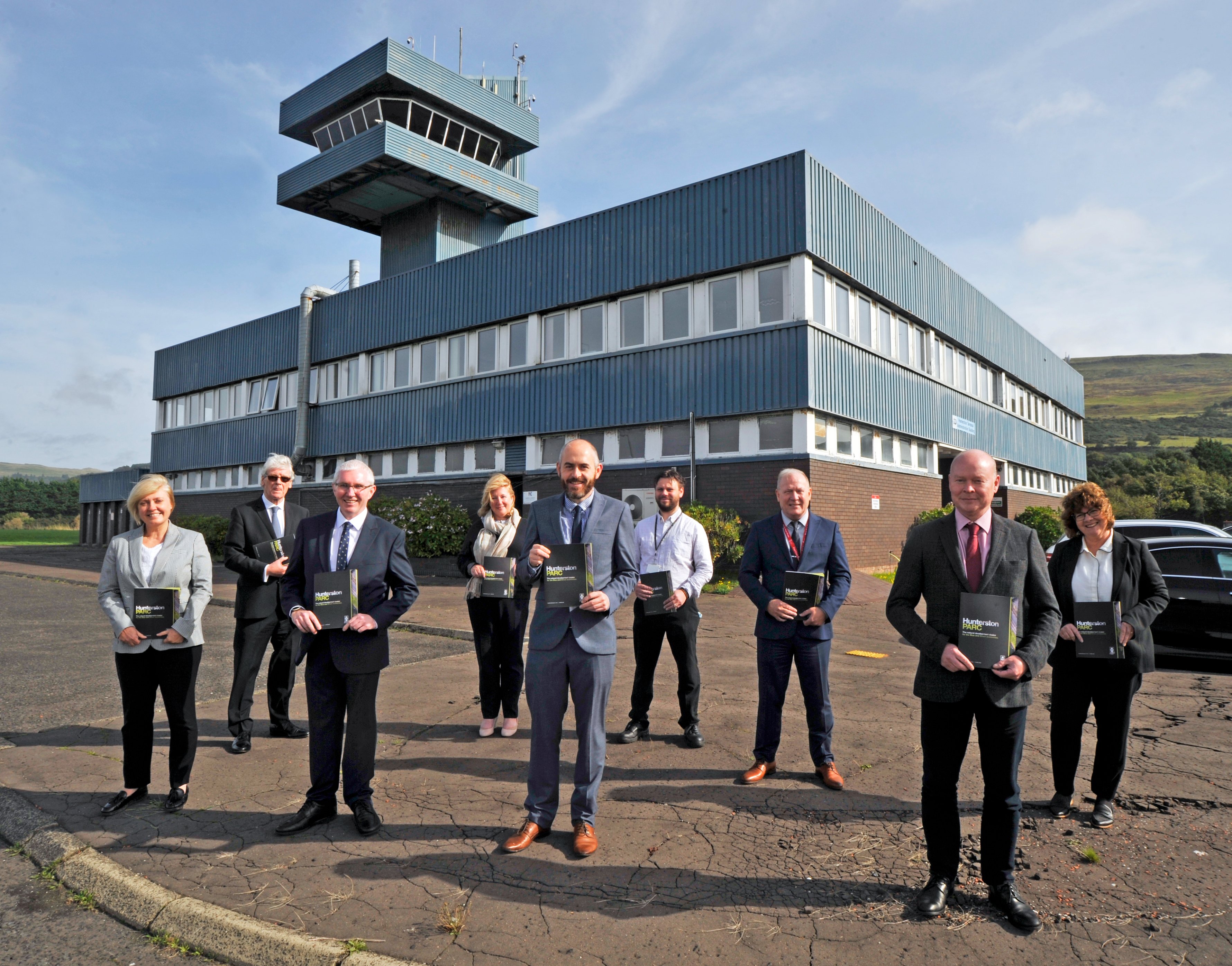 An initial focus for the partners, who signed a Memorandum of Understanding this week, will be developing a business incubator space within the existing buildings on the site, providing facilities for local firms to grow and collaborate. The ambition is to create a centre for innovation to support both the blue and circular economy, including research and development facilities.
The agreement sets out the roles of each of the organisations and how the partnership will secure further investment that will help stimulate development at the site.
---
---
The development of Hunterston PARC - which is one of Scotland's largest brownfield sites (320 acres) and its largest deep water port– is a key site in the Ayrshire Growth Deal (AGD) to which the UK Government has committed £18 million over a 10-year period.
While this funding is welcome, the group hope to accelerate project activity and secure the AGD funding earlier than anticipated and utilise this to lever in additional other investment to realise the economic potential of the area.
Peel Ports has produced a development framework, with input from partner organisations, which is currently out for consultation with the community.
This will be used to implement detailed plans and associated costing to create detailed proposals for both phases of work.
---
---
Hunterston PARC and the Hunterston B power station are the two key sites in the wider Hunterston Strategic Development Area, which is seen as a key economic region in Scotland with huge potential.
And with the power station now being decommissioned in 2022, with a number of skilled jobs potentially being lost, it was decided that a joined-up approach was needed to ensure the site can thrive in the longer term, by providing high value jobs and new innovation capacity in the green, blue and circular economies to realise Hunterston national potential as a contributor to net zero
Councillor Joe Cullinane, leader of North Ayrshire Council, said: "Hunterston is one of the prime economic sites in Scotland with all the assets to play a major role in our countries low carbon industries of the future.
"As a council, we are ambitious for North Ayrshire and Hunterston is a key part of those ambitions. This formal working arrangement will allow all the partners involved at Hunterston to move forward collaboratively. It brings a vast array of expertise and knowledge to the table and we are hopeful this will enable us to accelerate our ambitions for Hunterston, supported by the investment already secured in the Ayrshire Growth Deal, and help us to realise a sustainable long-term vision for the site."
---
---
Jim McSporran, port director, said: "Hunterston PARC was a huge opportunity for Scotland before COVID and it's now an even greater asset in meeting the challenge of green economic recovery as we emerge from the worst effects of the pandemic. The site has incredible potential, and could become Scotland's driving force in tackling climate change, creating jobs, regenerating the local community and so much more. This formal partnership is just one step forward in our work with organisations like North Ayrshire Council and Scottish Enterprise to transform the site for the benefit of the region and the wider economy."
Scottish Enterprise managing director of economic development, Linda Hanna, said: "Hunterston PARC will be a place where many good, green jobs are created – just what Scotland's economy needs. The Parc is ambitious to be a research, development and industrial centre providing Scotland with the capability to lead the way on decarbonisation.
"Innovative industry, circular economy, blue economy and net zero will be the four pillars for growth for the PARC, all of which have huge potential in today's economy.
"Scottish Enterprise is fully committed to working with our partners through this agreement to accelerate the project, attract further investment and develop a masterplan for the site.
---
---
"Ultimately, we have seen time and again just how successful this joined-up approach can be for Scotland's economy."
---