Persimmon and Vistry issue bullish trading updates
Housebuilders Persimmon and Vistry have reported an increase demand for new homes since reopening sales offices after months at a standstill during the coronavirus lockdown.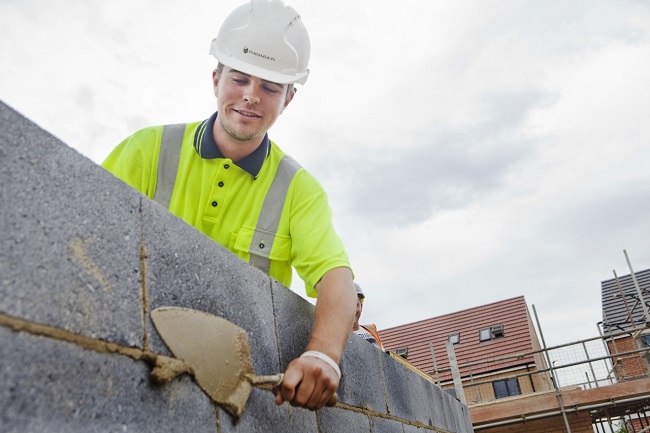 Persimmon said demand was "positive", with reservations up 30% year on year, and weekly average net private sales reservations for the six weeks since reopening its offices reaching 278.
During the lockdown it saw sales slow, but was able to agree deals, with staff working from home and offering virtual viewings. Total first-half revenues at Persimmon decreased to £1.19 billion from £1.75bn.
---
---
Dave Jenkinson, group chief executive, said: "Throughout the period, we continued to be guided by our clear purpose of delivering long term sustainable returns in the best interests of all our stakeholders, while managing the risks inherent to the housing market cycle. The benefits of this consistent approach can be seen in the strength of Persimmon's performance in a first half dominated by the challenges of COVID-19.
"The safety of our colleagues, customers and suppliers has been paramount. When lock down restrictions required the suspension of site-based activity, Persimmon demonstrated its responsiveness with colleagues working from home continuing to progress site preparation work and our sales teams continuing to take reservations online.
"This dynamic response was made possible by the retention of all of our staff on full pay, without recourse to government assistance, and provision of necessary support to our suppliers and subcontractors, to ensure operational continuity and enable a safe and structured re-start to site operations.
"As a result, our build programmes had returned to normal levels by period end, and we have seen encouraging sales levels throughout the period, in particular, over the last six weeks when net reservations have been c. 30% ahead year on year.
---
---
"We enter the second half in a strong position, with work in progress well advanced, forward sales c. 15% ahead year on year, and cash holdings of c. £830m.
"Our financial strength and the agility of the business in responding to COVID-19 has ensured Persimmon is in robust health, and fully able to play its part in delivering the new homes the country needs to support the UK's recovery, in a range of future economic scenarios."
Meanwhile, Vistry, previously known as Bovis Homes, said it had seen a week-on-week increase in sales rates over the last 10 weeks. In the last four weeks its average private sales rate per site per week has been 0.62.
Chief executive Greg Fitzgerald said: "House prices have remained stable and we currently see deflationary pressure in our supply chain."
---
---
He added: "We are commencing new groundworks and progressing the build programme across our developments and expect to see an increase in the level of completions in the coming months.
"Vistry Partnerships continues to see a good pipeline of opportunities both in contracting and mixed-tenure developments, and in larger regeneration projects.
"The business is increasing and diversifying its range of partners and remains confident of rapid growth in a strong and resilient market.
"We welcome the Chancellor's announcement yesterday regarding a stamp duty exemption for homes worth up to £500,000 until 31 March 2021. We anticipate this positive stimulus will support buyers as well as the wider economy."
---