Persimmon bemoans 5% build cost inflation and 'frustrating' planning delays
Shares in Persimmon fell more than 3% in early trading today after the housebuilder said it expected build costs to rise 5% this year and was being "frustrated" by continuing planning delays.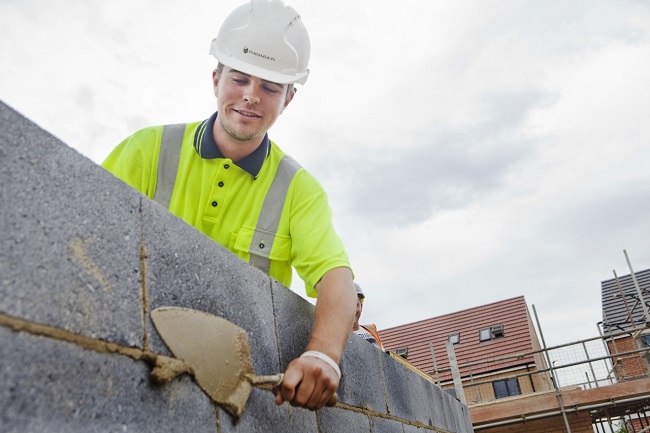 Announcing its trading statement for the period from July 1 to November 8, the company said it "continued to perform well" through the period with sales rates remaining well ahead of 2019 levels, and trading following a more normal seasonal pattern than the heavily pandemic disrupted year of 2020.
Demand for newly built homes continues to be "healthy" underpinning positive pricing conditions, with "encouraging" customer enquiry levels. The group's average private sales reservation rate for the period was 16% higher than for 2019.
---
---
Persimmon said it continues to manage the current industry supply chain difficulties well, with its Brickworks, Tileworks and Space4 timber frame manufacturing facilities providing security of supply and mitigating some of the impact of rising materials costs. It also expects its margins to remain resilient, accommodating the expected increase in build cost inflation this year of 5.0%.
The company added: "Persimmon continues to bring new land through into construction despite the well-documented planning delays suffered by the industry. Whilst these delays are frustrating for the communities we serve over the short term, with the healthy levels of early interest in these new developments we are receiving from customers, we remain confident they will provide a high quality platform in support of the future growth of the group.
"Despite this and Persimmon's particularly strong sales rates over the pandemic period, we are strengthening the group's outlet network and look forward to maintaining this momentum. With the group's build rates continuing at pre-pandemic levels, we continue to ensure that our construction programmes progress to the appropriate stage prior to sales release in support of high levels of quality and service."
During the year, Persimmon has brought over 16,200 new plots into the business. The group's land spend for the year to date is £380m (including £160m of deferred land creditor payments) with £180m of land spend being incurred in the period (including £70m of deferred land creditors).
---
---
The group held £895m of cash at 31 October 2021 with deferred land commitment maturities of just £30m to the end of the current year. In addition, the group has an undrawn £300m Revolving Credit Facility which has a five year term out to 31 March 2026.
Dean Finch, group chief executive, said: "Persimmon continued to perform well through the period against a backdrop of healthy demand, with private sales reservation rates per site remaining well ahead of 2019, as sales followed a more normal seasonal pattern as expected when compared to 2020.
"As previously reported, we anticipate growth in new home sale completions for the full year will be c. 10% over last year, our customer satisfaction score continues to track ahead of the five star threshold and healthy selling prices and our off-site manufacturing capabilities are mitigating inflationary pressures, to support our industry leading margins.
"While the industry continues to face challenges in the UK planning system, we are successfully bringing new land into construction and growing our already strong UK wide outlet network.
---
---
"With £1.15bn of forward sales reserved beyond the current year and a quality pipeline of new developments coming on stream, Persimmon has a robust platform to support its continued high quality growth and the delivery of superior long-term sustainable returns for the benefit of all stakeholders."
A further update on progress and trading will be provided following the group's year end on January 13.
---