Persimmon to make second dividend payout after 'robust' third quarter
Persimmon said today it is currently on course to deliver a "good result" for 2020 with the recent tightening of COVID-19 restrictions across England and Scotland having a "relatively limited impact" on its operations.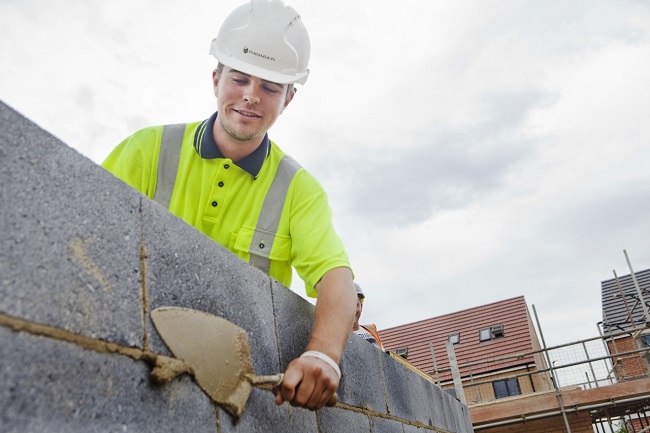 In a trading statement, which covers the period from 1 July 2020 to 9 November 2020, the housebuilder said its strong third quarter performance was supported by firm selling prices and resilient demand for new build homes.
Average private weekly sales rates per site for the period were 38% ahead of 2019. Persimmon also said it was fully sold up for the current year and has around £1.36 billion of forward sales reserved beyond 2020, 43% up on last year (£0.95bn).
---
---
Persimmon said its market share has started easing back to "more normal levels" in recent weeks as activity has recovered across the wider housebuilding industry since the spring lockdown.
But it said it expects completed sales in the second half to be at least in line with a year earlier.
Reflecting the group's continuing strong performance, a further interim dividend of 70p per share will be paid on December 14, which together with the interim dividend of 40p per share paid in September, replaces the previously postponed 110p per share final dividend declared for 2019.
Dean Finch, group chief executive, said: "Persimmon continues to perform robustly despite the significant challenges presented by the Covid-19 pandemic and we are currently on course to deliver a good result for 2020.
---
---
"The health and safety of our colleagues, customers and communities remains our top priority and we have been carefully following each of the devolved Government's measures to curb the spread of the pandemic. In England's second lockdown, our Covid-secure sales offices, sites and manufacturing facilities are remaining operational, in line with Government guidance, as we continue to support our customers and deliver their new homes.
"In my first weeks as CEO I have been getting around the Group to understand the business better, including the significant opportunities we have ahead of us. Throughout the organisation, the team's focus on quality and serving our customers has been impressive.
"Our commitment to helping to level up opportunities and to supporting our communities, through initiatives such as the Social Mobility Pledge, are more crucial than ever as we strive to deliver much needed new homes across the country, and to support the UK economy's recovery from the impacts of the pandemic.
"Persimmon is undoubtedly a strong market leader with an excellent management team and workforce, and significant high quality assets. The task in front of us is to continue to build a sustainable business in every sense – one that can maintain a strong financial performance whilst continually improving customer service, and fulfilling our important role in the economy, in our communities and for the environment."
---