Perth & Kinross agrees 'ambitious' net zero strategy
A new strategy for Perth and Kinross to reach net zero carbon emissions by 2045 has been unanimously agreed.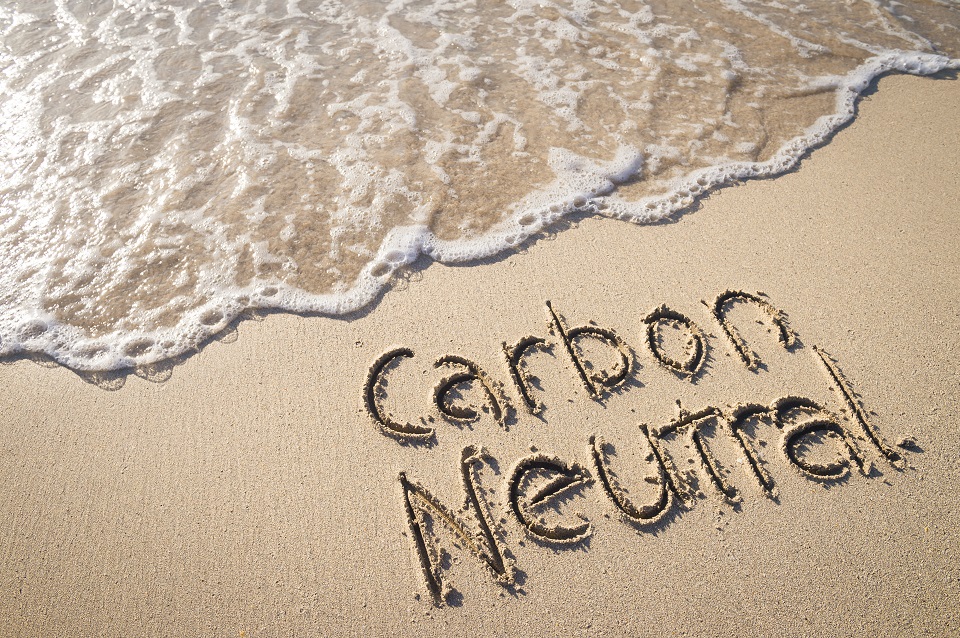 Councillors backed the Perth and Kinross Climate Strategy when they met yesterday.
It sets out how Perth & Kinross Council can achieve net zero carbon emissions, reduce the impact of climate change on communities and how residents and businesses are vital to creating a sustainable future.
---
---
The strategy is guided by six high-level principles:
Achieving Net Zero aligned with the Paris Agreement and Scottish Government targets by 2045, if not before
Building a more resilient Perth and Kinross
Ensuring climate change action is fair and the transition to a green economy benefits all
Enhancing biodiversity
Engaging young people and empowering them to take action against climate change
Empowering businesses and communities to take climate action in line with the Perth and Kinross Offer
The strategy prioritises eight key areas such as transport, buildings and energy, business and industry, waste, education and engagement and land use and sets out ways emissions can be reduced across all these sectors.
It also recognises that changes to the climate in Perth and Kinross will continue over coming years and includes actions to build the resilience of Perth and Kinross to the potential impacts of these.
---
---
The Strategy and Action Plan will be published on a new Perth and Kinross dedicated climate change website that is expected to launch early in 2022.
The Strategy will be supported by the creation of a Perth and Kinross Climate Change Commission, which councillors approved earlier this year.
This will bring together businesses, community groups, individuals and young people to scrutinise the strategy and support its implementation.
Perth & Kinross Council leader Councillor Murray Lyle said the council is "expected to lead by example" but everyone has a stake in the future of the planet and therefore a role to play in tackling climate change.
---
---
He said: "Climate change is a global problem and tackling it starts on own doorsteps.
"To keep the global average temperature rise below 1.5C we must drastically reduce emissions by 2030.
"As a council, we have a duty to lead the way on reducing emissions and this strategy sets out the ways we will do this. But we also need our residents and businesses to rise to the challenge we all are facing. Climate change affects us all, and we all have a responsibility to play our part.
"Nine out of 10 respondents to our consultation say climate change has already changed their environment. As we heard at COP26, the time for action is now."
---
---
Perth & Kinross Council has also signed up to the Glasgow Food Declaration, which calls for sustainable food systems, and Edinburgh Declaration on biodiversity.
Councillor Lyle said: "We are committed to doing all we can to tackle climate change. It is vital all of us play our part to reduce emissions and therefore global warming.
"I am pleased this Strategy has cross-party support and we, together with our communities, will work together to create a greener, better future for the people of Perth and Kinross."
SNP group leader Councillor Grant Laing said: "This paper is going to be the most important paper that PKC has passed in recent years. However, it is aspirational and must be backed up by actions.
---
---
"All the warm words welcoming this report will be worth nothing if Elected Members at PKC cannot take hard decisions to ensure that this paper is not just aspirational, but a blueprint by which all decisions are made."
Councillor Liz Barrett, the Liberal Democrat group's spokesperson on the climate emergency said: "All of all our communities, businesses and groups can take action to make a difference as we have done during the pandemic.
"We can work together and campaign together to call for the changes we need from UK and Scottish government. We can buy local, supporting local businesses, reducing travel and transport costs, and reducing waste from stuff we buy online. We can share transport, grow more food, cut food waste, buy less plastic, or just buy less, and share tips that make a difference. Most of all we can spread the word that we are all in this together, and we can tackle this together."
Labour councillor Alasdair Bailey added: "The Scottish Labour and Independent Group on the council were happy to support this strategy which outlines our strong ambition for tackling the climate emergency in partnership with residents and businesses in Perth & Kinross and beyond. We look forward to these measures being put into practice over the coming years."