PfP Capital completes first two development sites in Scotland
The fund management business established by Places for People has completed the construction of the first two development sites in Scotland and acquired a further site in January.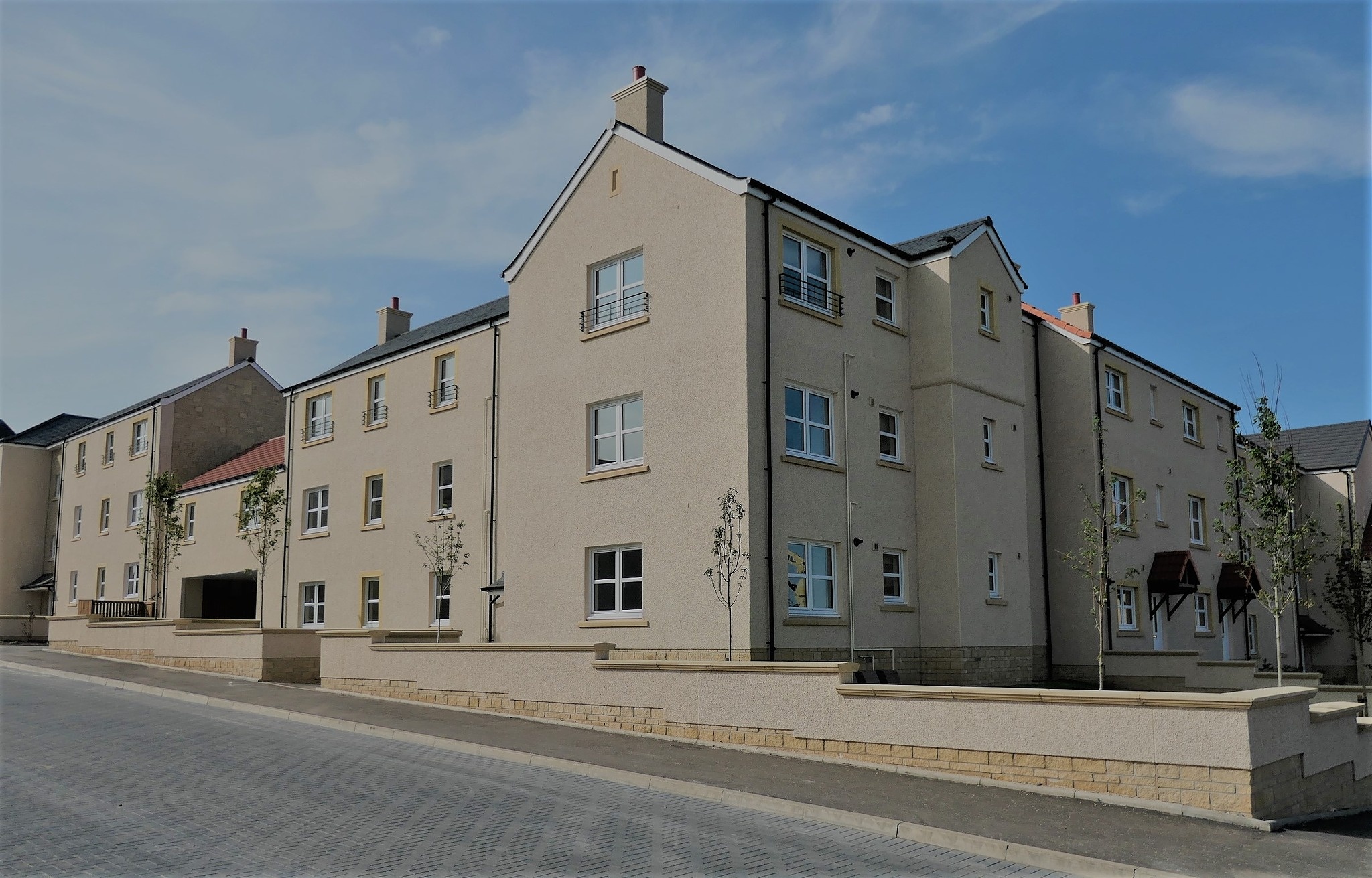 The completed sites see PfP Capital deliver 109 new homes for affordable rent with the additional site at Newhall Street in Glasgow delivering 151 apartments.
In addition, the Mid-Market Rent Fund has raised an additional £40 million from the Scottish National Investment Bank, taking the fund's total commitments to over £180m. This exceeds its initial target of £160m and follows the investment from Strathclyde Pension Fund and Nationwide Pension Fund. As a result, PfP Capital is raising the initial target size of the fund to £240m.
---
---
The fund is now developing seven sites, with a further 897 affordable homes under construction. Acquisition of the Newhall Street site secures delivery of its target of over 1,000 homes for affordable mid-market rental. This will see more than £159m committed so far to delivering additional affordable homes. PfP Capital will continue to look for further development opportunities across Scotland.
The fund has worked closely with two developers to deliver these projects. MacTaggart & Mickel delivered 43 new homes at Millerhill, Midlothian providing a range of apartments and family homes as part of their Shawfair development which will also include new schools and community facilities. Keepmoat Homes has completed 66 new apartments as part of their Abbotsway development, which provides easy access to the centre of Paisley.
Both developments have proved attractive to those seeking high-quality, affordable homes near major city centres. The remaining seven sites are in Edinburgh and Glasgow and involve the redevelopment of a range of brownfield sites all of which are well located and will provide significant regeneration benefits to the surrounding areas.
The Fund was established to deliver mid-market rental homes including a mix of apartments and family houses within commuting distance of Scotland's main cities.
---
---
The Fund will provide a range of accommodation options to those for whom the traditional private rental sector remains out of reach and who are not able to access social housing. The shortage of affordable, high-quality homes available was identified as the main driver for both the establishment of the Mid-Market Rent Fund and the Scottish National Investment Bank's decision to invest.
The recently formed institution, backed by £2 billion of Scottish Government funding over ten years, has invested with PfP Capital as part of its mission "to invest in places and regeneration to improve opportunities and outcomes for people and communities".
The fund said it has a unique proposition for investors as demand for affordable housing grows. It has social impact at its core, supporting the delivery of these much-needed additional affordable homes in Scotland. The Fund will also deliver consistent, Consumer Price Index-linked, returns to investors. PfP Capital has now raised its target fund size to £240m, in line with its short-term pipeline of development opportunities, and with an eye on further growth in the future.
William Kyle, fund director, PfP Capital, said: "The capital provided by the Scottish National Investment Bank allows us to both exceed our initial target of 1,000 affordable homes and to accelerate beyond this as we attract additional funds. We have already made great progress in achieving that first target, completing construction on our first two developments comprising 109 homes.
---
---
"We would like to thank the housebuilders and the property managers, Touchstone, for delivering these homes under such challenging conditions as a result of COVID-19 and supporting people safely moving into their new homes, in line with the guidelines. We look forward to building on this success with the six other sites which are now underway."
---