Plans submitted for Kingussie station bridge

Network Rail has submitted a further application to make Kingussie station fully accessible for passengers.
The proposal for a footbridge and lifts at the station will improve accessibility for those users with reduced mobility, and those travelling with luggage, prams or bikes.
If approved by the Highland Council, the application for listed building consent will see a new footbridge with lifts to allow step-free access between both platforms of the station. It would also see the removal of the existing lattice iron footbridge.
---
---
This application is the second option to be submitted in relation to Kingussie station and proposes the erection of an accessible bridge at a location west of the main station building.
This second application suggests a bridge of similar size and scale, with a 15m span and 9m high lift towers and identifies ways to mitigate the impact of what is a significant development in the station environment.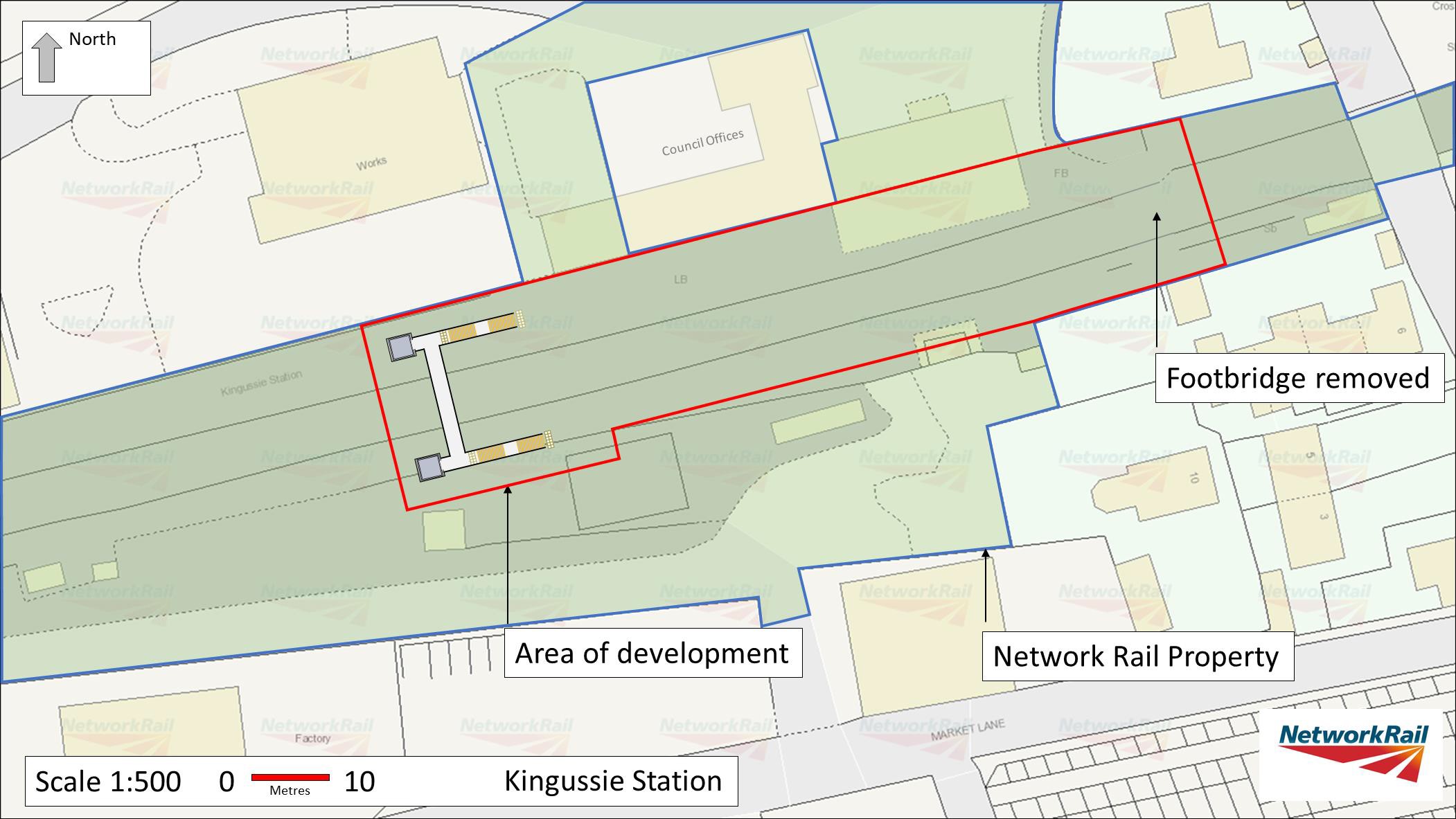 While the original application for the installation of an accessible bridge to the east of the main station building remains live, feedback around this from the local community led to further discussion with Highland Council. This led to the submission of the second option which aims to address concerns around the original bridge location.
---
---
Kingussie station is a category B listed building and both designs have been developed to be sympathetic to historic nature of the station, its features and architecture.
Fraser Mackenzie, Network Rail's town planning lead for the accessibility work at Kingussie station, said: "While the submission of a second option for this type of development was not originally planned, there are other locations within the station that could deliver the accessibility improvements needed whilst hopefully also addressing the concerns of stakeholders and the local community.
"Through listening to stakeholder feedback and working with our engineers, we're confident that we've made good choices on the proposed alternative design solution that is submitted for listed building consent. We are keen to get a design that delivers the best solution for rail passengers and the wider community."
---