Plans unveiled for new viewing point at Pitlochry Dam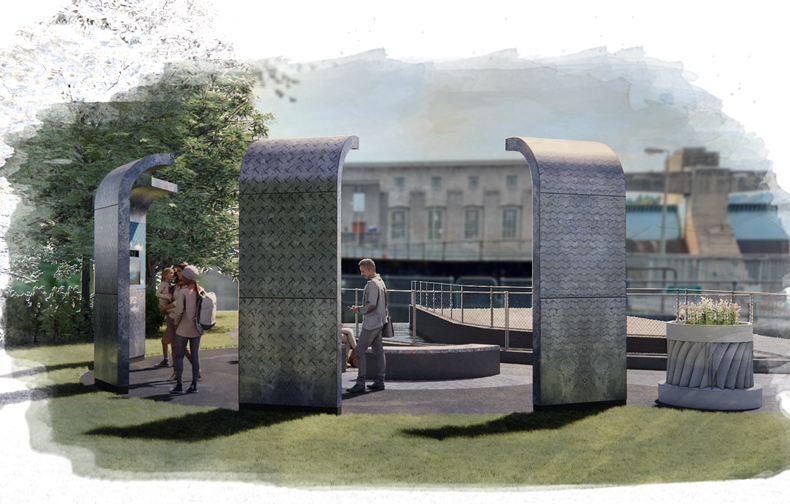 Presentation boards detailing plans for a new viewing point at Pitlochry Dam have been installed at the popular tourist attraction.
Following the closure of the former fish ladder viewing facility, SSE has identified a location to the east of the Dam where a new viewing facility and information point could be located.
Visitors will be able to view the images of the new design via the presentation boards which are located at either side of the dam.
---
---
The key attraction at the proposed viewing facility will compromise of four stainless steel totems with curved tops. Engineers designed Pitlochry Dam with salmon in mind, and it's here that visitors will learn how the fish ladder works, find out about the lifecycle of salmon and also view the salmon journey via the live feed on the built-in monitors and fish counter. The totems will also include information about the construction and operation of the Dam and provide an insight into hydro-electricity.
In addition to the stainless-steel totems, a new circular concrete seating area at the centre of the viewing point will also be constructed which will provide visitors with spectacular views of Pitlochry Dam.
Gillian O'Reilly, head of heritage for SSE Renewables, said: "We're pleased to share our plans for the proposed new viewing point at Pitlochry Dam. We're aware that many people visit the Dam to learn about its history and how it operates, and the new viewing facility will provide an excellent experience for visitors.
"The proposed site will be situated to the east of the Dam and will be on the main access route leading to Pitlochry Theatre. It's a great spot for visitors to catch their breath and relax with spectacular views back towards Pitlochry Dam and the Visitor Centre."
---