Plant-hire sector calls on Chancellor to extend Super Deduction Allowance
The Construction Plant-hire Association (CPA) has written to Chancellor Rishi Sunak ahead of the Spring Statement later this month to urge the Treasury to work with the construction plant-hire sector to address concerns and help build and secure the industry's economic recovery.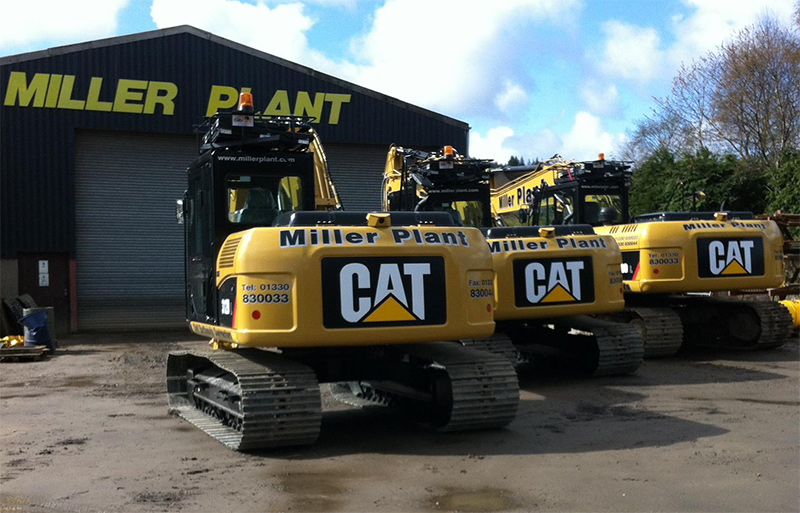 In particular, the CPA has made a strong plea to the Chancellor to extend the Super Deduction Allowance (SDA) and make it permanent.
The letter to Mr Sunak states: "The CPA has very real concerns about how our members can plan for the future and invest in new technology and equipment, while simultaneously, dealing with the removal of the red diesel rebate that comes into effect at the beginning of April. Cost pressures within the construction industry continue, alongside the impact of Covid-19 and the ongoing conflict in Ukraine providing greater uncertainty for businesses."
---
---
The CPA is the largest trade association for the plant-hire sector in the UK, representing over 1,700 companies that are responsible for 85% of the construction plant used in the UK.
CPA chief executive Kevin Minton urges Mr Sunak and the Treasury to consider four key areas ahead of the Spring Statement on March 23:
To boost business investment and encourage the uptake of cleaner, greener plant, it is vital the construction plant-hire industry can claim the SDA. Under existing legislation, plant-hire companies are unable to claim the SDA.
The SDA in its existing guise, should be extended with a view to making it permanent. It is currently due to expire in 12 months' time. This will provide confidence, certainty and broaden the scope and range of companies who are able to claim the SDA, especially those plant-hire companies looking to invest in new electric or hydrogen powered plant.
The CPA would welcome a delay in the removal of the red diesel rebate given the current wider global uncertainty and continued volatility on oil prices.
The Treasury should instigate a fuel buy back scheme for smaller companies affected by the removal of the rebate who operate in both the agricultural and construction sectors - this will offset to an extent, the unrecoverable administrative costs caused by the loss of the rebate.
In the letter to Mr Sunak, Kevin Minton states: "Over the course of the last two years during the pandemic, the plant-hire industry has played a vital role in supporting the national effort in supporting the healthcare system, working at often, breakneck speed by helping to build the ten Covid-19 temporary critical care hospitals throughout the UK.
---
---
"Projects that normally would take years of planning and development were being delivered in days. Our members, alongside their partners from right across construction and the NHS, worked together to tackle the biggest civil emergency since the Second World War. Yet as we look to recover and get back to business as usual, the sector is facing cost pressures that for some companies, might prove too much to bear."
---