£3m nursery unveiled in Greenock
CCG has delivered a new £3 million state-of-the-art nursery in Greenock.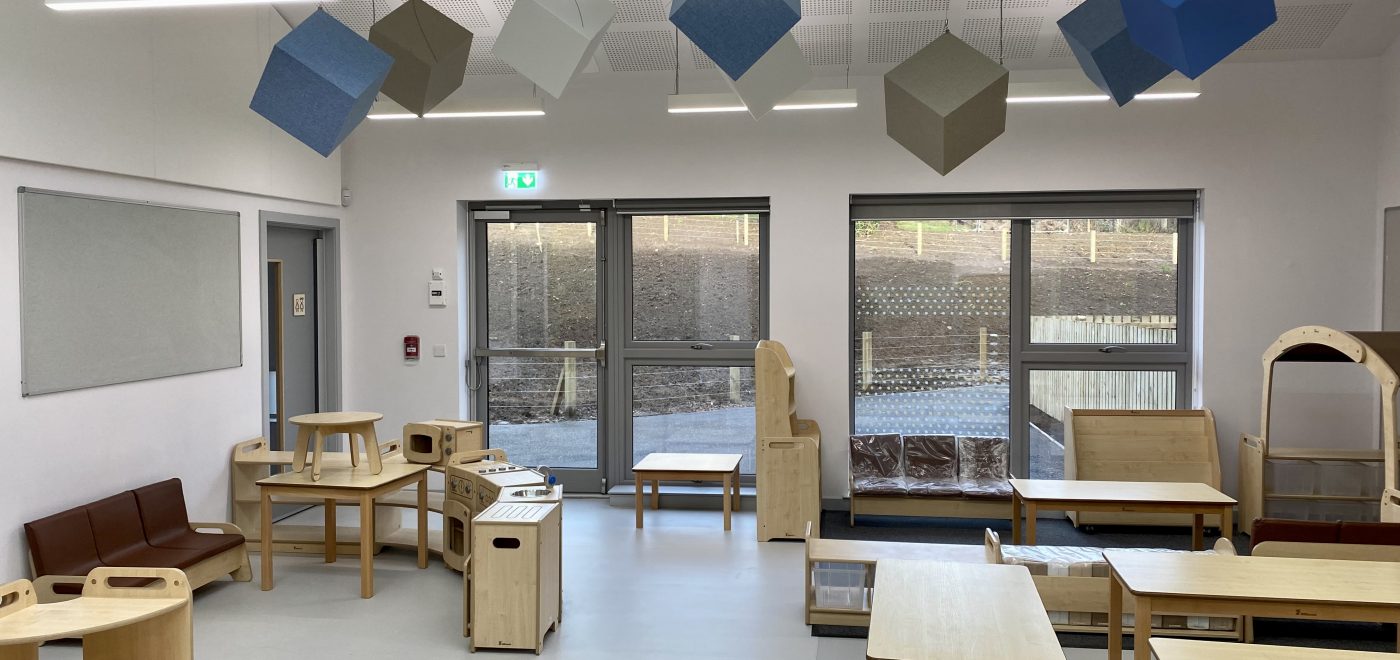 The purpose-built Larkfield Early Learning Centre, which can accommodate up to 100 young people, was created on behalf of Inverclyde Council and delivered alongside the local authority's development partner, hub West Scotland.
Excited staff and children were given a preview of their new home before formally moving in on Thursday.
---
---
Councillor Jim Clocherty, depute leader of Inverclyde Council and convener of education and communities, said: "This is another excellent facility to add to our first-class portfolio of schools and nursery buildings.
"Children in Larkfield and surrounding areas now have a bright and modern building for learning indoors and with plenty of outdoor space as well. Giving our children and young people the best possible start in life and to their education is a key aim of the council and plays an important role in improving their outcomes later in life.
"I wish staff, children, parents and the wider Larkfield community success in their new home."
The £2.9m Larkfield Early Learning Centre was built in tandem with the £2.4m extension of Rainbow Family Centre in Port Glasgow, which was completed in August.
---
---
Both projects are the latest to have been delivered by the CCG/ Inverclyde/ hub West partnership since 2017 having created the new build St Ninan's Primary School and Glen Park Early Learning Centre as well as a new build extension at Moorfoot Primary School.
Iain Marley, chief executive of hub West Scotland, said: "Larkfield Early Learning Centre is a new build nursery to replace the existing facility currently located in the former Sacred Heart Primary School.
"This is the second early learning centre to be completed in partnership with Inverclyde Council this year and provides another high-quality learning environment that will play a key role in shaping children's future development.
"We are excited to continue to strengthen our relationship with Inverclyde Council and look forward to opportunities to collaborate and help deliver high-quality projects and benefits for local communities in the future."
---
---
David Wylie, CCG managing director, said: "The completion of the Larkfield Early Learning Centre is yet another significant milestone in CCG's partnership with Inverclyde Council and hub West Scotland.
"Together, we are creating high-quality learning space for young children across the local authority and have done so for a number of years now.
"It is a testament to the council for their show of commitment and investment in youth education and we are delighted to have played our part."
As a result of CCG's involvement in the Larkfield Early Learning Centre development, a range of community benefit initiatives have been delivered in support of the local community. These include 4 new job roles, 2 apprenticeship completions, 2 virtual webinars and a site tour for staff and children of Rainbow Family Centre. CCG has also donated a total of £5,000 to locally-based causes.
---