PSL Land unveils new site for thwarted film studio plan
The company that was prevented from progressing plans for Scotland's first purpose-built film and TV studio on the outskirts of Edinburgh has submitted plans to deliver the facility at a new location.
PSL Land, the team behind the thwarted Pentland Studios project, has now shifted its attention to a site at Saltersgate, near Dalkeith.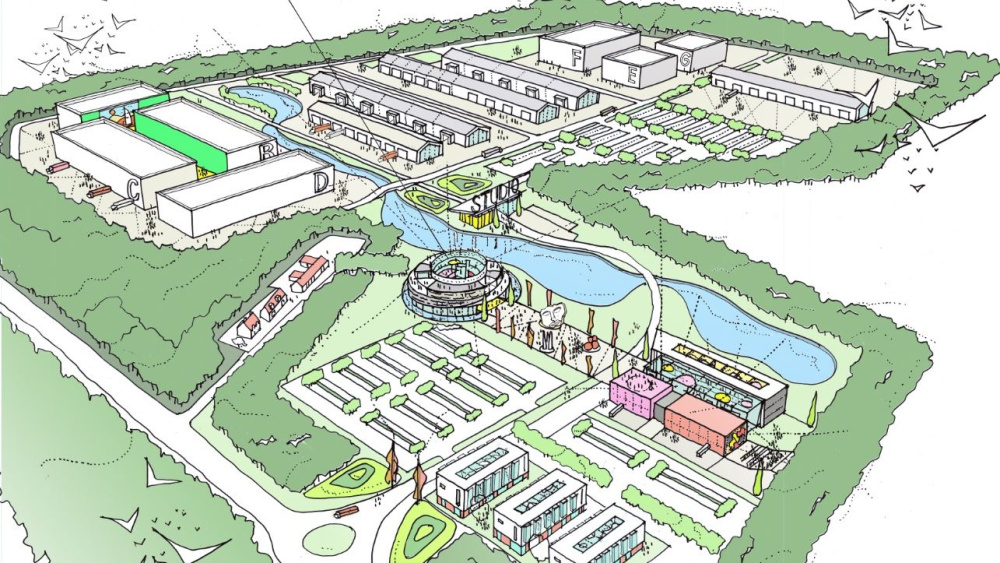 The firm's long-running plan for a studio on 100 acres of greenbelt land at Pentland Farm suffered a major blow in October after the Scottish Land Court ruled in favour of a local farmer who objected to the development.
---
---
Jim Telfer had faced eviction from his smallholdings at Damhead where Scottish Ministers formally granted planning permission for the development at the end 2017.
However the ruling prevented the landlord Pentland Estate from removing Mr Telfer from his home in order to sell the site to film studio's proposed developers.
PSL Land has now submitted a proposal of application notice to Midlothian Council for a 48-acre studio and film academy adjacent to Dalkeith Country Park.
Buccleuch Estates contacted PSL Land following the court ruling to offer up the new site about four miles from the original site.
---
---
There is now a sale agreement in principle between the two parties.
The new studio would span 48 acres, with nine sound stages across 208,000 square feet.
There would also be workshops across 122,000 square feet, a commissary building, and media hub.
An initial report is due to go before the council's planning committee on January 22.
---
---
Nick Waugh, commercial property director at the commercial arm of Buccleuch Estates, said: "We recognise the importance of this ambitious project, and are delighted to play a role in helping deliver a world-class film studio to Scotland that will inevitably transform the Scottish creative industry and our reputation as a filming location across the globe."
PSL Land consultant Nick Smith added: "You look at what's happening in the Bristol and South Wales corridor or Belfast, and the one area of the UK that is missing out by a country mile and has been for years is Scotland."
The application comes a month after a Port of Leith industrial building was identified as the home of a major Scottish film and television studio.
National film body Screen Scotland launched a tender process inviting proposals from private developers to lease, refurbish and operate a permanent world-class film and television production facility at 31 Bath Road (formerly the Pelamis building).
---