Public housing and infrastructure help ease Scottish construction decline
Workloads in Scottish construction fell at a reduced rate at the end of last year compared to the previous two quarters, assisted by a rise in public housing and infrastructure workloads, according to the RICS Construction and Infrastructure Monitor, Q4 2020.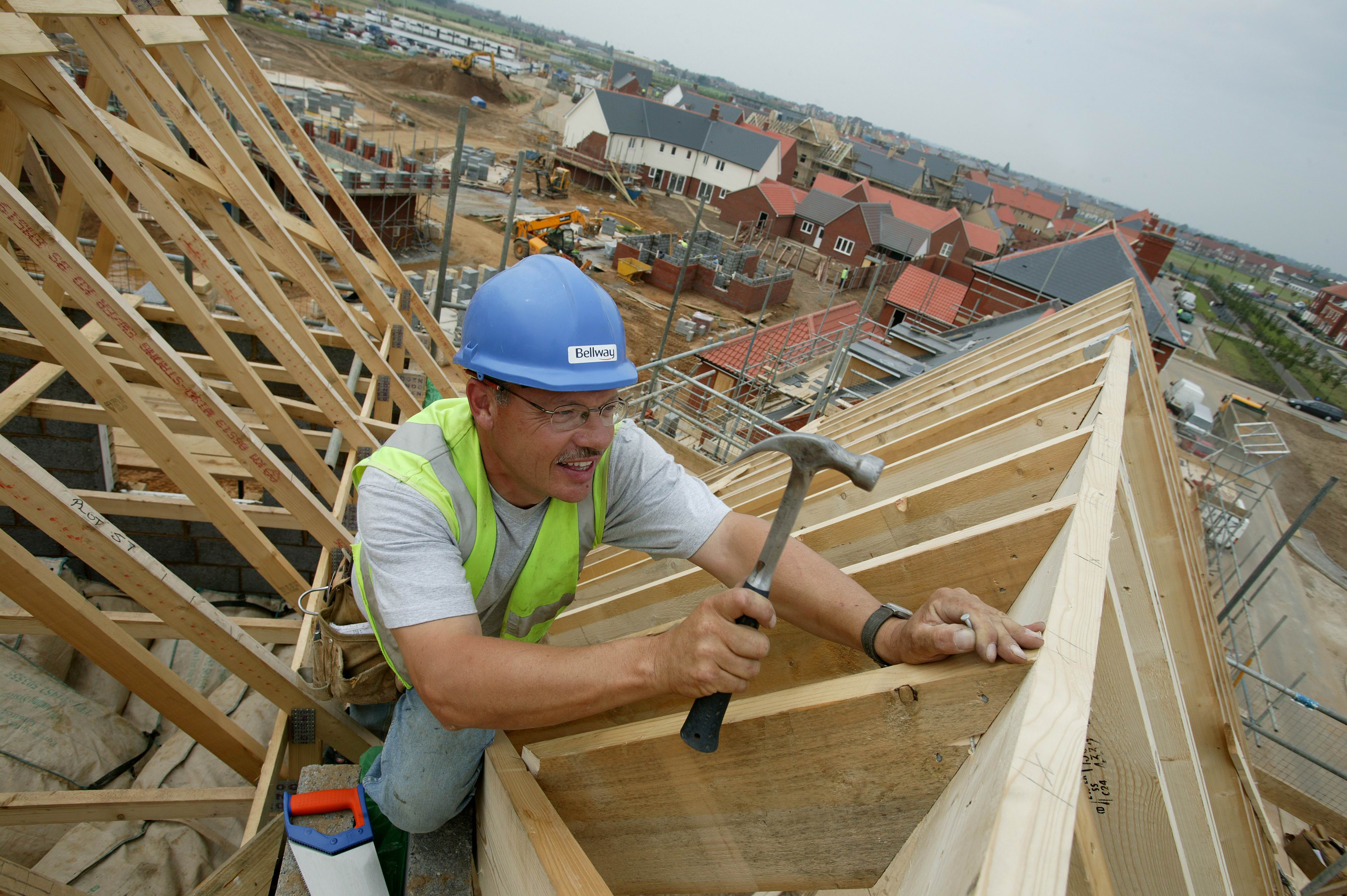 Despite on-going concerns about COVID and a growing weakness in commercial development, the workload balance for Scotland stood at -11 in Q4 compared to -18 in Q3 and -43 in Q2.
As the high street undergoes transformational change, respondents to the survey highlighted concerns around the structural challenges for both retail and offices that is impacting on development.
---
---
At a sector level, there were modest rises in workload balances for public housing, infrastructure and other public works. However private commercial and private industrial workloads were reported to have experienced steep falls and the private housing workload balance was flat.
Looking ahead, a net balance of +27% of Scottish respondents expect workloads to be higher in a year's time, with only +6% expecting employment numbers to rise. The balance of respondents expects profit margins to continue to be squeezed.
Alistair Mccracken of Reid Associates in Glasgow said: "Delays getting statutory consents are affecting construction activity, as well as design teams furloughing staff."
Chris Shields of TCS Construction Consultants in Kilmarnock said that material shortages and longer lead in times were impacting on workloads.
---
---
At a UK-level, workloads rose for the first time in a year.
Commenting on the UK picture, Simon Rubinsohn, RICS chief economist, said: "This latest RICS data shows the positive impact that stimulus packages can have on the sector and the wider economy. It is now critical the government continues to focus on delivering on its ambitions around 'levelling up' and 'net zero' while building a sustainable economic recovery using the forthcoming budget to embed these goals. Green infrastructure, which has an important role to play in supporting this approach, needs to be at the forefront of the priority list.
"Although skill shortages appear to have diminished importance as a constraint in output according to the survey, our suspicion is that this reflects the current environment and is likely to re-emerge as the industry gears up over the next few years. It is thus important that a focus remains on promoting training and development across the sector to build capacity to address future challenges."
Also today, the latest purchasing managers report indicated that construction activity across the UK contracted in January for the first time since last May, revealing the negative impact of the renewed lockdown on the sector.
---
---
The IHS Markit/CIPS UK Construction Total Activity Index signalled a decline in overall construction output for the first time since May 2020 as it fell to 49.2 in January from 54.6 in December.
Construction companies noted that the third national lockdown and concerns about the near-term economic outlook had led to greater hesitancy among clients, especially for new commercial projects.
Meanwhile, transport shortages and delays at UK ports resulted in another severe downturn in supplier performance during January. Around 45% of the survey panel reported longer lead times for the delivery of construction inputs, while only 1% noted an improvement.
New business volumes rose slightly in January, but the rate of expansion lost considerable momentum since the end of 2020. Survey respondents mostly commented on delayed projects in the commercial segment due to the impact of the pandemic, while some also cited less favourable demand conditions for residential work.
---
---
Employment numbers dropped in January, which reversed the marginal expansion seen during December. Job cuts were primarily linked to the non-replacement of leavers following project completions.
Purchasing activity increased for the eighth consecutive month in January, although the rate of growth eased further from November's recent peak. Strong demand for construction inputs and ongoing transportation issues resulted in the steepest downturn in supplier performance since May 2020.
Construction companies continued to experience intense cost pressures, driven by rising prices for plaster, steel and timber. The overall rate of input price inflation accelerated to its highest for just over two-and-a-half years.
Finally, latest data indicated that business expectations for the year ahead remained positive in January. However, the degree of confidence eased to a three-month low.
---
---
Tim Moore, economics director at IHS Markit, said: "The construction sector ended a seven-month run of expansion in January as a renewed slide in commercial work dragged down overall output volumes.
"House building was the only major construction segment to register growth, but momentum slowed considerably in comparison to the second half of last year.
"Construction companies continued to report major delays with receiving imported products and materials from suppliers, with congestion at UK ports contributing to the sharpest lengthening of delivery times since May 2020.
"Adding to the squeeze on the construction sector, rising steel and timber costs led to the fastest rate of input price inflation for just over two-and-a-half years.
"The latest survey highlighted that construction companies have become more cautious about the business outlook.
"Output rebounded quickly after stoppages on site at the start of the pandemic, but hesitancy among clients in January and worries about near-term economic conditions resulted in a dip in growth expectations for the first time in six months."