Pupils capture time ahead of BAM school project opening
Representatives from BAM Construction and hub West Scotland joined Garscadden & Scotstounhill councillor Chris Cunningham in helping pupils from Blairdardie Primary School mark the next step in the construction of their new school by burying a time capsule.
Following the theme, 'Then and now,' pupils were keen to record memories from their existing school and included photographs and messages from pupils, along with a number of carefully chosen items including football mementos, the children's game 'Slime', and a bottle of whisky.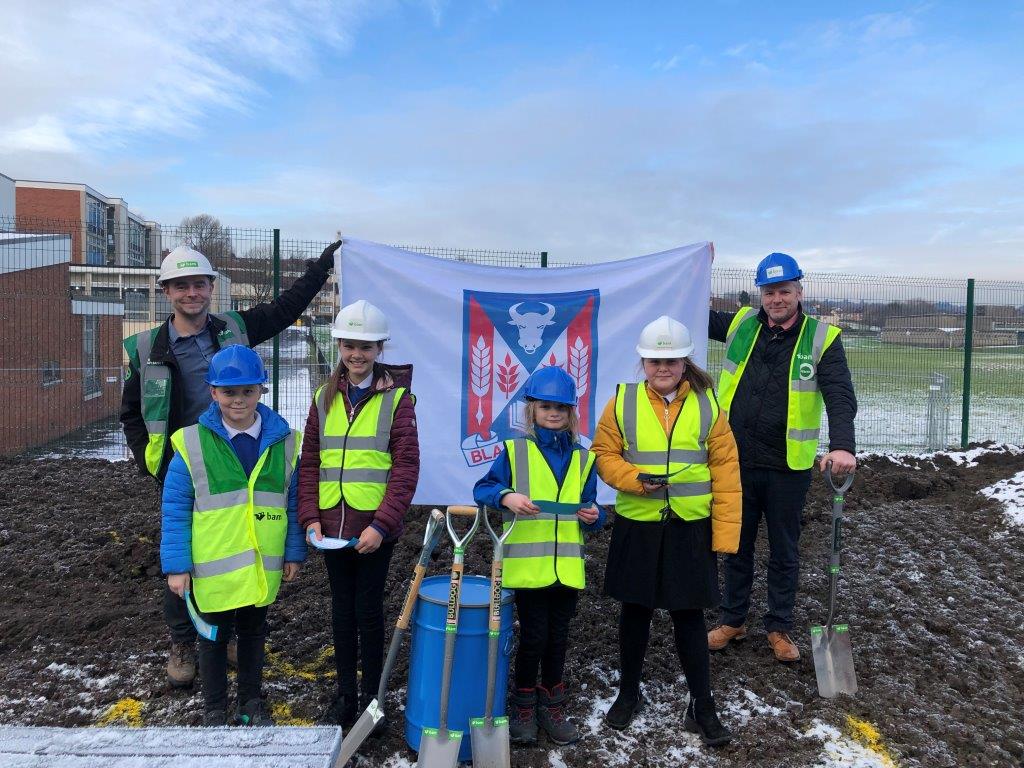 The capsule also included images of the new school building under construction including a BAM hard hat and site poster.
---
---
Alison Pears, head teacher at Blairdardie Primary School, said: "The children, school staff and BAM team thought very carefully about the contents of the capsule which also included the names of the team who designed and built our fabulous new school. Kris Moir presented pupils with a Blairdardie Flag which BAM had specially designed for our new flag pole. Pupils then enjoyed a tour of the new school which they were absolutely delighted about. Thanks BAM - what a brilliant team."
Kris Moir, project manager at BAM Construction, added: "The time capsule was a great idea from the pupils and a fitting way to mark the imminent closure of their existing school which has been a landmark for many years. However, the new fit-for-purpose school marks a new chapter for the community."
Located off Great Western Road, on Kearn Avenue, the new three-storey school which is being built by BAM Construction is scheduled for completion in spring and will feature new sports facilities for school and community use and an outdoor teaching space.
Funding has been made available through Scottish Futures Trust (SFT) and Glasgow City Council.
---