Purchasing managers report solid end to 2020
The UK construction sector held up well in December despite restrictions on activity in many regions, according to the latest monthly survey of purchasing managers.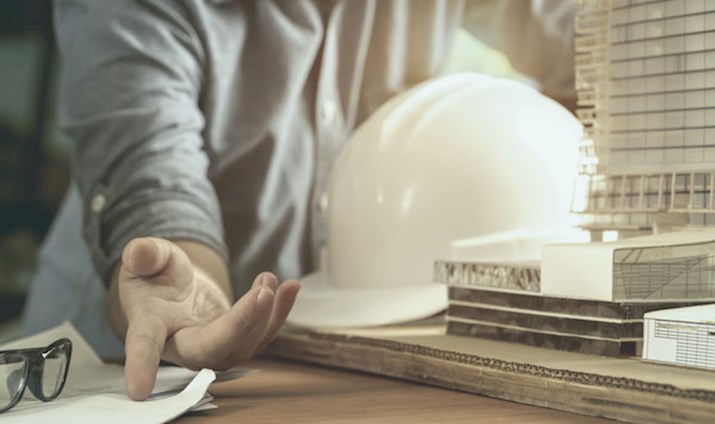 The construction PMI only edged down to 54.6 in December from 54.7 in November, with robust housebuilding leading the way. Commercial activity expanded modestly but civil engineering work contracted.
The December survey was largely decent across the board, boding well for future activity despite the lockdown now in place. New business grew at the second fastest rate (after November) since December 2015. Confidence in future output was the highest since April 2017. Employment edged up for the first time since March 2019.
---
---
The performance of the construction, manufacturing and services sectors in November and December reported by the purchasing managers highlights that the overall impact of the national lockdown in England and other restrictive measures on economic activity in Q4 2020 was markedly less than occurred in April and overall in Q2 2020 following the March restrictions.
Tim Moore, economics director at IHS Markit, which compiles the survey said: "Construction companies are hopeful that higher demand will broaden out beyond residential projects in the next 12 months, led by infrastructure spending and a potential rebound in new commercial work from the depressed levels seen during the pandemic.
"Transport delays and a lack of stock among suppliers were the main difficulties reported by UK construction firms at the end of 2020, which contributed to the fastest rise in purchasing prices for nearly two years."
Duncan Brock, group director at the Chartered Institute of Procurement & Supply, added: "Some positive news for the construction sector in December as the uplift from summer's close continued through to the end of 2020 and new order levels increased for the seventh successive month.
---
---
"Long-term prospects came to fruition and halted projects started again as clients became more optimistic after the covid hiatus.
"To meet this demand head-on, builders opted for job creation for the first time in 21 months to increase previously pared-back capacity.
"Further down the line, with purchasing growth close to its highest for six years, supply chains were groaning at the seams and delivery times increased to the most dramatic extent for six months.
"Low availability for finished products and raw materials as a result of port disruptions added to builders' woes as suppliers named their price for goods in acutely short supply and input price inflation increased to its highest level since April 2019.
---
---
"Once again residential building was the strongest sector and construction companies focussed on this segment seem resilient for now.
"As the appetite for building resources grows in the first quarter of the year however, suppliers will find it difficult to ramp up production quickly to pre-pandemic levels, so we could see even longer delivery times potentially delaying some building projects as post-Brexit disruption also remains an ever-present threat."
Responding to the survey, Mark Robinson, group chief executive at SCAPE, said: "Despite the latest output levels, the construction industry continues to experience challenges. Even with sites remaining open, the impact of a third national lockdown and increased social distancing measures are likely to affect the speed at which future projects are brought forward, including decisions on private investment and important urban regeneration.
"The public sector continues to be the main vehicle for contractor growth and investment in communities, backed by increased government funding, as has been the case since sites reopened last summer. These projects remain best-placed to set the standard for the progressive and ambitious goals set out in the new Construction Playbook."
---
---
Gareth Belsham, director of the national property consultancy and surveyors Naismiths, added: "While much of the wider economy endured a miserable December, Britain's housebuilders barely paused for breath in the final weeks of 2020. Construction firms remained busy and new orders for 2021 came pouring in.
"Despite the tough backdrop of Covid restrictions, which limit construction workers' ability to work in close proximity to each other and peg back productivity, the industry as a whole has now posted seven straight months of expansion.
"There's a real sense of momentum, which has even led some contractors to ramp up their hiring – with December's PMI data recording a modest return to jobs growth.
"But while construction is one of the few industries able to begin 2021 with a spring in its step, this PMI data also gives a bitter foretaste of Britain's post-Brexit reality.
---
---
"The construction industry's heavy reliance on materials imported from the EU means it is being impacted by the imposition of new customs checks at the UK border.
"December's spike in material costs – the sharpest in two years – was a result of contractors' efforts to stockpile before the end of the UK's transition period. With that now over, the potential for delays of vital imported materials could push up input prices even further."