Restoration work to begin on Leslie House
Restoration work on the 17th century Leslie House near Glenrothes is set to begin after plans were approved last year.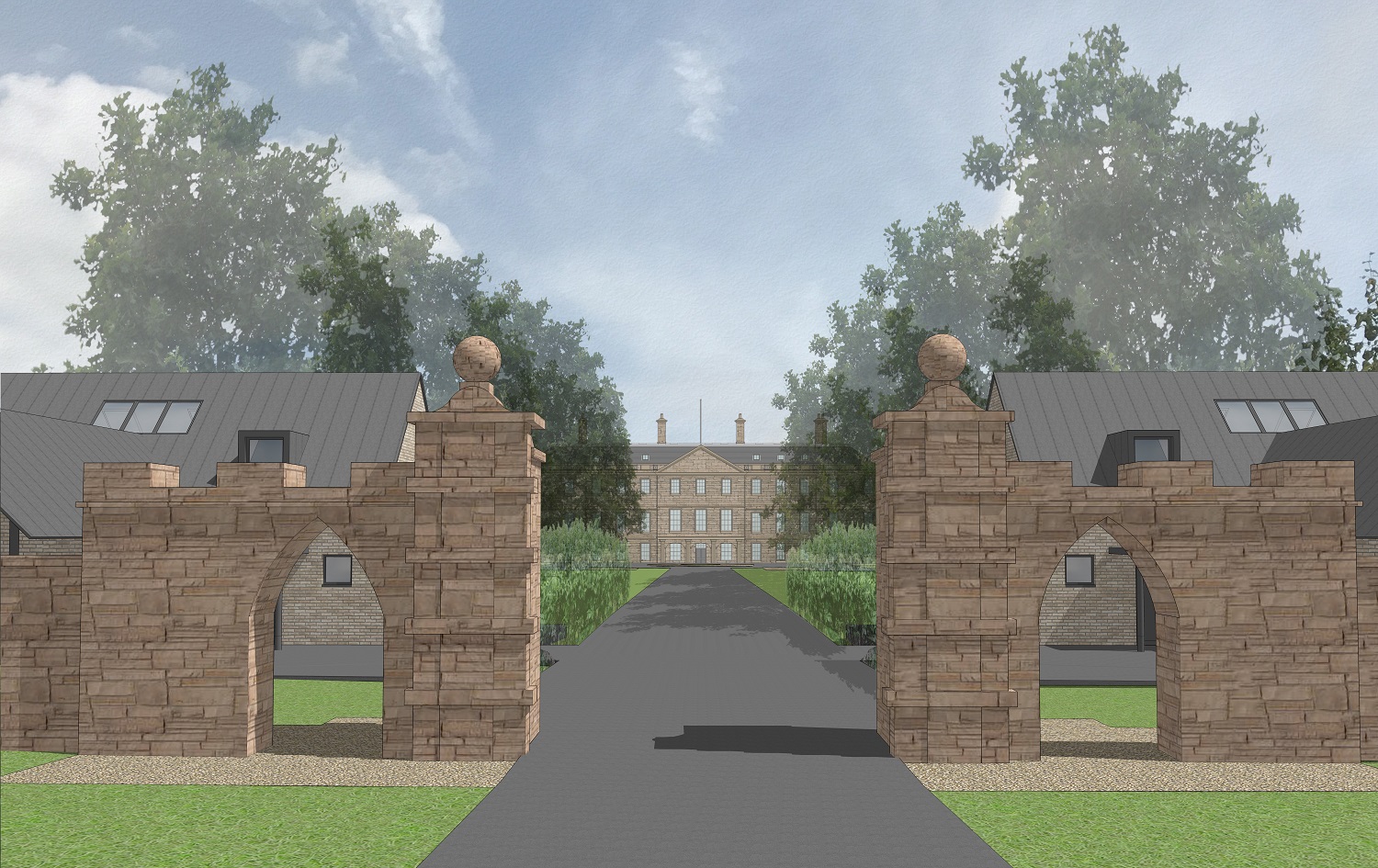 The Grade-A listed building is one of Scotland's most 'at risk' properties, with multiple fires and years of vandalism compounding its perilous state.
Fife Council approved plans in October 2020 by Leslie House Development Company to convert Leslie House into 28 apartments. A further eight new build homes built between two locations, the gatehouse and a low-level east garden, will sit on a former extension to the original home demolished after a 1763 fire.
Now following delays brought on by the pandemic, it appears that restoration will finally begin at the property.
An access path around the site has been closed for safety reasons, with a sign posted apologising for any inconvenience, The Courier reports.
Christine Stewart, architect with Davidson Baxter Partnership who designed the plans, said: "This is one of Scotland's most important historic buildings. Since the fire of 2009, hopes of its restoration appeared to be dashed and its condition worsens each year that passes.
"These latest designs are the result of extensive consultation with key stakeholders, including council planners and Historic Environment Scotland.
"We're delighted that the members of the planning committee have (unanimously) approved the plans, in effect saving this special building and its grounds for generations to come."
Nestled between the River Leven and Lothrie Burn, Leslie House was originally built as a courtyard palace in 1667-1672 by the Seventh Earl of Rothes.
In 1904, the house was inherited by Noël Leslie, Countess of Rothes, and Norman Evelyn, Earl of Rothes. A British philanthropist, Noël went on to survive the Titanic disaster and became a well-known heroine for her role in helping to row a lifeboat to safety.
The Countess then went on to treat wounded soldiers from WWI, converting a wing of Leslie House into a hospital.
In the aftermath of the war, Leslie House was sold to Sir Robert Spencer Nairn and remained a private residence until 1952, when it was gifted to the Church of Scotland and became a care home.
The house was then sold to Edinburgh-based Sundial Properties in 2005, which obtained planning permission to restore and convert the property in 2008. However, these plans went up in flames as the fire in 2009 destroyed much of the building, putting the project on hold.
The planned restoration of Leslie House will retain much of the building's original features, while keeping the layout of the surrounding gardens and pathways largely the same.
Each of the new build homes will have their own dedicated parking, with three spaces for each house. The apartments within the listed building and the new build units will have 49 spaces allocated in total.