RIBA names three Scottish buildings among UK's best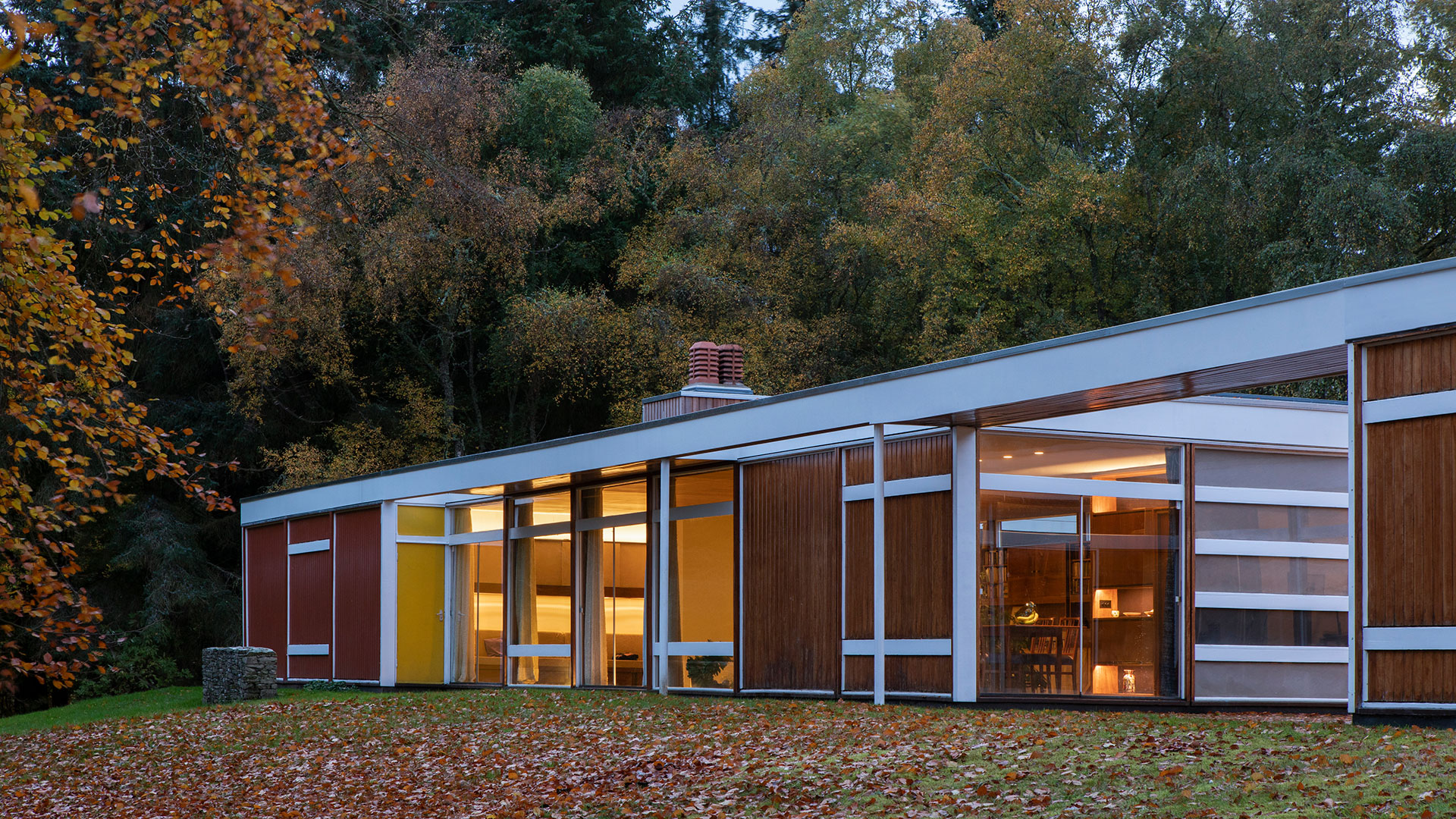 The restoration of an iconic 1950s Modernist house in Galashiels is one of three Scottish projects named among the UK's best new buildings.
The Royal Institute of British Architects (RIBA) has announced the 29 winners of the 2022 RIBA National Awards for architecture.
Now restored to its former glory, High Sunderland suffered extensive structural and surface damage when a small fire broke out. Steel roof trusses, insulation, and much of the original timber panelling was destroyed in the accident by a combination of fire and extinguishing water, and wooden and original Klein fabric finishes in the main living room and master bedroom were damaged by smoke.
---
---
An intense period of damage appraisal ensued upon appointment, led by Loader Monteith's conservation specialist, Iain King, working alongside structural engineers David Narro Associates and M&E consultants Harley Haddow.
Also named on the list was Forth Valley College - Falkirk Campus by Reiach and Hall Architects, the final building in a decade long redefinition of the college's building stock after the two previous successes at Alloa, Stirling, and Falkirk.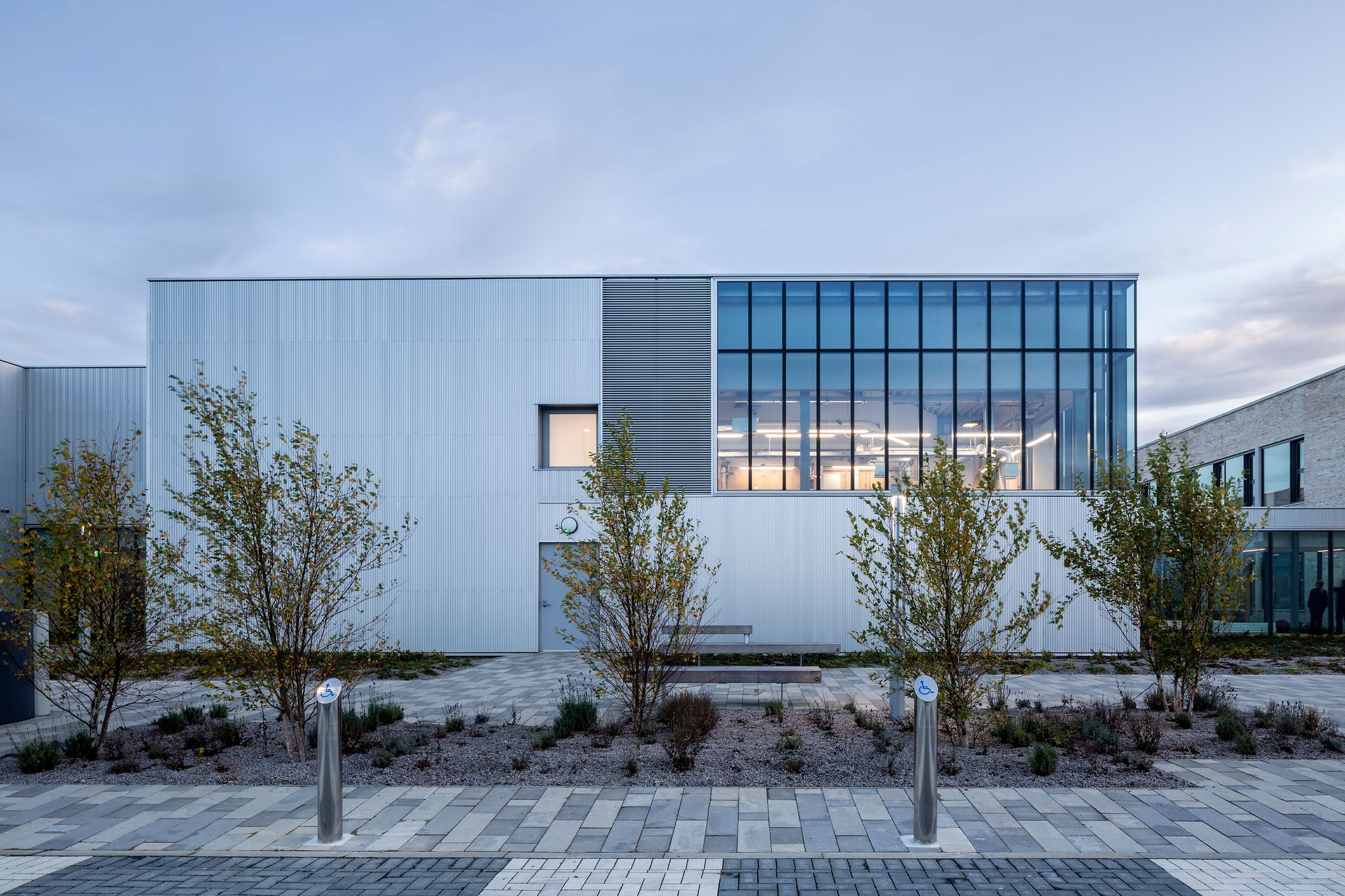 Replacing a 1960s building that had reached the end of its useful life on the site adjacent, the new campus buildings hark back to the architecture of the era with long, low slung elevations, intentionally nodding to both the setting and the evolution of Reich and Hall as a practice. Externally, this results in a building made in a honeyed Pietersen Brick, profiled aluminium cladding, and a smattering of corrugated concrete.
---
---
Judges said: "This is a building that knew where it needed money and an architect and client working in harmony to make sure it got it."
Completing the trio is Quarry Studios by Moxon Architects Ltd. Serving as a new office for the practice, Quarry Studios is a low-lying building sited in a former quarry, surrounded by a heavily wooded Site of Special Scientific Interest in the Cairngorms National Park. The principal studio and café buildings represent the private and public aspects of practice: encouraging collaboration and concentration and is a response to the growth of the practice in recent years.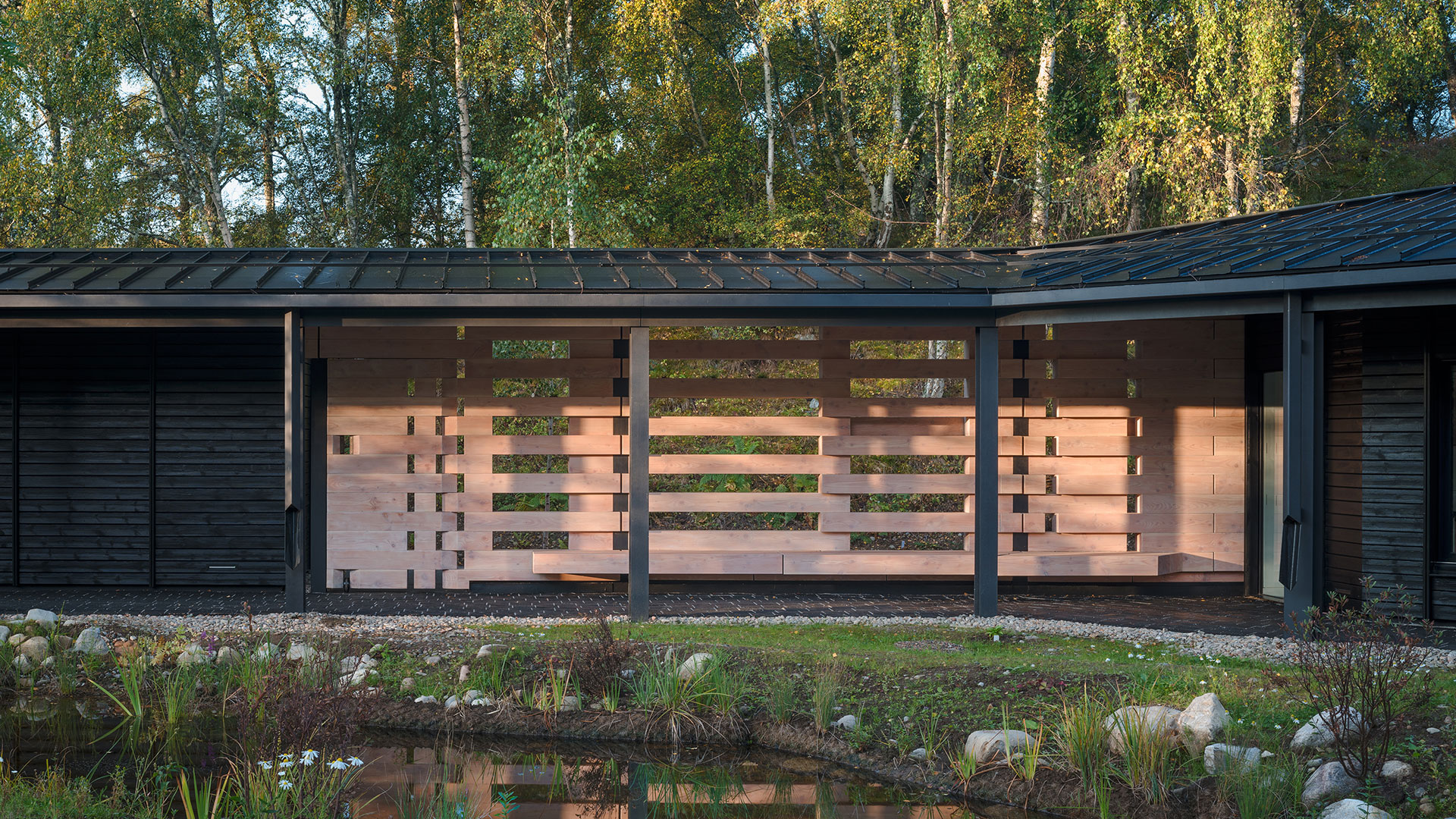 Speaking today, RIBA President, Simon Allford, said: "At a time when we need to bring people together and plan for a sustainable future, this year's RIBA National Award-winning buildings offer much hope. This is a powerful collection of buildings that show, despite the economic, political and social turmoil of the last few years, how great architecture can emerge even in challenging conditions.
---
---
"As we start to settle from the pandemic, I am particularly encouraged by the number and quality of new buildings designed to foster community. From local cultural hubs to reinvigorated accessible arts venues, these projects demonstrate the power of good architecture to lift spirits and enhance lives.
"I'm very pleased to see new and innovative solutions to meet the ever-growing demand for high quality, energy-efficient homes, showing what can be achieved by forward-thinking clients. From developments on the fringes of rural towns to upgraded social housing in cities, these winners set a new benchmark and vision for the future of UK housing.
"Retaining and reusing existing buildings is a crucial part of our low carbon future and I am really encouraged to see restoration and sensitive adaptation feature so prominently this year; with buildings acknowledging their history, the needs of the present and the potential of a dynamic future. It is particularly inspiring to see the UK's first secondary school to achieve 'Passivhaus' eco-accreditation amongst our winners – a benchmark for investment in sustainable education buildings.
"I congratulate every client, architect and construction team for their achievements."
---
---
The 2022 RIBA National Award winners are:
100 Liverpool Street by Hopkins Architects (London)
Aisher House, Sevenoaks School by Tim Ronalds Architects (South East)
BFI Riverfront by Carmody Groarke (London)
Creek House, by Seth Stein Architects Ltd (South West)
Forth Valley College - Falkirk Campus by Reiach and Hall Architects (Scotland)
Guildford Crematorium by Haverstock (South East)
Hackney New Primary School and 333 Kingsland Road by Henley Halebrown (London)
Harris Academy, Sutton by Architype (London)
Hawley Wharf by Allford Hall Monaghan Morris (London)
High Sunderland by Loader Monteith (Scotland)
House at Lough Beg by McGonigle McGrath (Northern Ireland)
Ibstock Place School Refectory by Maccreanor Lavington (London)
Kiln Place by Peter Barber Architects (London)
LB Southwark SILS3 by Tim Ronalds Architects (London)
Lovedon Fields by john pardey architects (South)
Magdalene College Library by Niall McLaughlin Architects (East)
Masters Field Development by Niall McLaughlin Architects (South)
Orchard Gardens, Elephant Park by Panter Hudspith Architects (London)
Quarry Studios by Moxon Architects (Scotland)
Sands End Arts and Community Centre by Mæ Architects (London)
St John's Church, Hackney by Thomas Ford & Partners (London)
Suffolk Cottage by Haysom Ward Miller Architects (East)
Surbiton Springs by Surman Weston (London)
Sutton Hoo by Nissen Richards Studio (East)
The Alice Hawthorn by De Matos Ryan (Yorkshire)
The Fratry by Feilden Fowles (North West)
The Mitchell Building at Skinners' School by Bell Phillips Architects (South East)
The Parchment Works by Will Gamble Architects (East Midlands)
Winsford Cottage Hospital by benjamin+beauchamp architects (South West)
---