RSK expands engineering services under Scotland Excel framework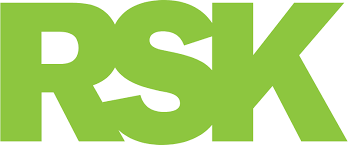 Integrated environmental, engineering and technical services business RSK has been reappointed to the latest Scotland Excel engineering and technical consultancy framework (0820).
The multi-million-pound engineering and technical consultancy framework, now in its third generation, will see RSK offer services for lots 1 (roads and structures), 4 (land surveying), 5 (drainage and flooding), 6 (geoenvironmental and geotechnical) and 8 (master planning) over the next four years.
With an expected spend of around £18 million a year (£72.5m in total over four years), the framework will help councils to source a range of specialist services to support construction infrastructure and development across Scotland.
This is the second time RSK has been awarded a place on the framework, the previous period spanning 2017–2021. The majority of projects that RSK has delivered over the last four years have involved geoenvironmental and geotechnical services, including site investigations, under lot 6. Since the last time the framework was tendered in 2016, acquisitions by the RSK group, including Nicholas O'Dwyer, cbec and most recently Binnies, have expanded the scope and range of engineering and technical services the group can offer.
---
---
This has yielded success for RSK during the procurement for the new framework, having now been awarded a place under lot 1 for roads and structures. RSK is also now able to provide a much wider offering under lot 5 for drainage and flooding, from initial appraisals and environmental surveys through to detailed engineering designs.
"Retaining a place on this well-used and highly regarded framework is a great achievement and reflects our successful performance under the previous framework," Dr Tom Henman, RSK geosciences director, commented. "I am particularly pleased to see the expansion of engineering services we have achieved in the new framework. I am looking forward to working with all parts of the RSK group to deliver market-leading, innovative and best-value solutions to meet the needs of local authorities and other public sector bodies across Scotland."
---