RTPI Scotland welcomes emergency planning legislation
RTPI Scotland has welcomed emergency legislation that will ensure planning permissions due to lapse during the six-month 'emergency period' will be extended for a further year.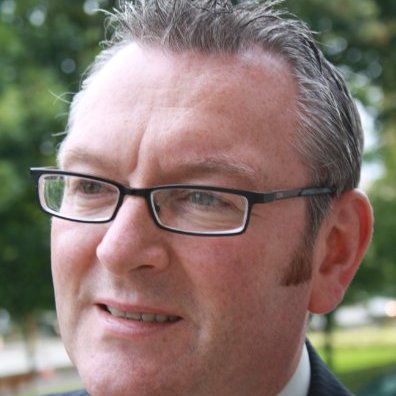 The Coronavirus (Scotland) Act, introduced by Michael Russell MSP on 31 March 2020, was passed by the Scottish Parliament last week.
The Act also includes provision that will help the planning service function during the emergency period by temporarily allowing committees to take decisions in-camera and waiving the need for hard copy documents to be made publicly available in certain circumstances.
---
---
Director of RTPI Scotland, Craig McLaren, said: "We welcome the temporary provisions to extend the life of planning permissions, on committee decisions and on access to documentation as these will help to support economic growth in unique circumstances."
He also welcomed a letter published on Friday by Scotland's chief planner John McNairney which sets out plans on new secondary legislation and guidance.
The letter confirms that regulations will be brought forward as soon as possible to temporarily suspend the requirement that pre-application consultations on major and national developments include at least one public event. These events should instead be replaced with an online alternative so the public can still have a say on any proposals that may affect them.
Regulations will also be brought forward to suspend the requirement for local review bodies to meet in public.
---
---
Mr McNairney also confirmed that a revised timetable for NPF4 would be provided as soon as possible, but that it now looked likely that a draft of the plan would not now be laid before the Scottish Parliament until 2021.
Digital tools
He also said the government would fast-track the investigation and implementation of digital tools to help support local authorities and other partners with the current challenges being faced across the planning system but that the Digital Strategy for Planning would be delayed until later in the year when a scaled-down digital version would be published.
Finally, he said that the timetable for implementing the Planning (Scotland) Act 2019 and wider reforms would also have to be revisited due to the pressure on everyone's time and logistical difficulties around engagement
---
---
Mr McLaren said: "RTPI Scotland was pleased to be able to discuss many of these issues in advance with the Scottish government. We are in exceptional circumstances and so we are happy to support the proposal to temporarily replace the need for a physical meeting with an online version for Pre-Application Consultation and the requirement that local review bodies meeting in public.
"This is a compromise which balances the need for economic growth while still ensuring communities have the right to engage in the process. RTPI Scotland stands ready to work with the government to progress this. We will also look to support its engagement on the National Planning Framework, the implementation of the Planning Act and in exploring what digital technologies can be introduced to help planning authorities."
Mr McLaren added that despite the need to focus on the urgency ensuring the planning system continues to run effectively, there was also a need to recognise that planners were ready to support post-virus economic growth, in terms of supporting the rejuvenation of our town centres and high streets.
In his letter the chief planner reiterated this: "Planning has a crucial part to play within and beyond the immediate emergency. A high performing planning system will have a critical role in supporting our future economic and societal recovery, and our future health and wellbeing."
---
---
RTPI members are being encouraged to respond to a survey, launched by the RTPI, to gather views on the impact the coronavirus pandemic is having on the efficient function of the planning system, about how they are responding to the situation and what more they think governments should be doing to help.
The results of the survey will be used to inform future discussions with all national governments.
---