Saint-Gobain and Barnardo's deliver starter homes for vulnerable young people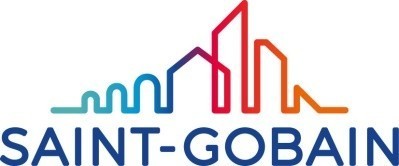 Saint-Gobain UK and Ireland has collaborated with Barnardo's Scotland to build transitionary accommodation for young people leaving the care system.
The first two purpose-built homes in Renfrewshire use Saint-Gobain materials and a holistic approach to design to ensure the homes are energy efficient and comfortable.
These self-contained homes, known as 'Gap Homes', will be available to care leavers for a period of up to two years, where they will receive support for independent living skills such as cooking and budgeting while building their confidence, resilience and support network.
The aim of Gap Homes is to provide a bridge for young people between leaving care and a permanent tenancy by providing a home that is designed with young people in mind.
---
---
Scotframe, which was acquired by Saint-Gobain in 2017, supplied timber frame kits for the first two homes. The kit includes the roof, windows, external and internal doors and ironmongery, walls, plasterboard and skirting.
Saint-Gobain brand Jewson worked closely with contractor Oakhill Homes, to supply the kitchens, laminate flooring, block and beam flooring, sand, cement and tool hire services. Saint-Gobain brand Graham supplied the bathrooms for both homes. Weber Acrylic Render has been applied to complete the external finish.
Barnardo's Scotland has supported the first two young people to move in and choose furnishings for their starter homes. A 'Wraparound service' will be provided by Barnardo's Scotland, offering guidance for the young tenants from life skills to accessing further education and gaining employment in a number of sectors.
Gap Homes is just one of the projects Saint-Gobain UK and Ireland and Barnardo's are working on to support vulnerable young people. In 2017, the Barnardo's YouthBuild Academy supported by Saint-Gobain Future Place, was launched to help care leavers achieve independence and employment, while equipping them with skills to boost their future careers.
---
---
The Lewisham-based academy, which was set up in partnership with Barnardo's, gives care leavers the opportunity to complete a 16-week traineeship in dry lining, as well as pursue qualifications in literacy and numeracy.
Mike Chaldecott, CEO at Saint-Gobain UK and Ireland, said: "We are proud to be supporting this Barnardo's initiative, which will provide vulnerable young people with homes in which they can develop important life skills and learn to be truly independent.
"The new homes have been built to extremely high standards using Saint-Gobain materials, and a holistic approach to design will be taken to ensure that the homes are energy-efficient, comfortable, and take into consideration the health and wellbeing of the young people.
"We will also use this project to provide training opportunities to young people, getting them involved in the build process, as well as helping them to learn new skills to secure employment in construction and many other sectors. Planning is also underway with other local authorities in Scotland and England to construct more homes like these."
---
---
Martin Crewe, director of Barnardo's Scotland, added: "Gap Homes is an exciting and innovative response to the lack of suitable accommodation for care experienced by young people. This initiative will support vulnerable young people to develop the skills to succeed in reaching independence as adults and help progress some of the key challenges coming out of the Care Review."
---