Saltire Facilities Management welcomes two new directors
Electrical and central heating firm Saltire Facilities Management has appointed two new directors to the board as it puts an ambitious growth strategy in place.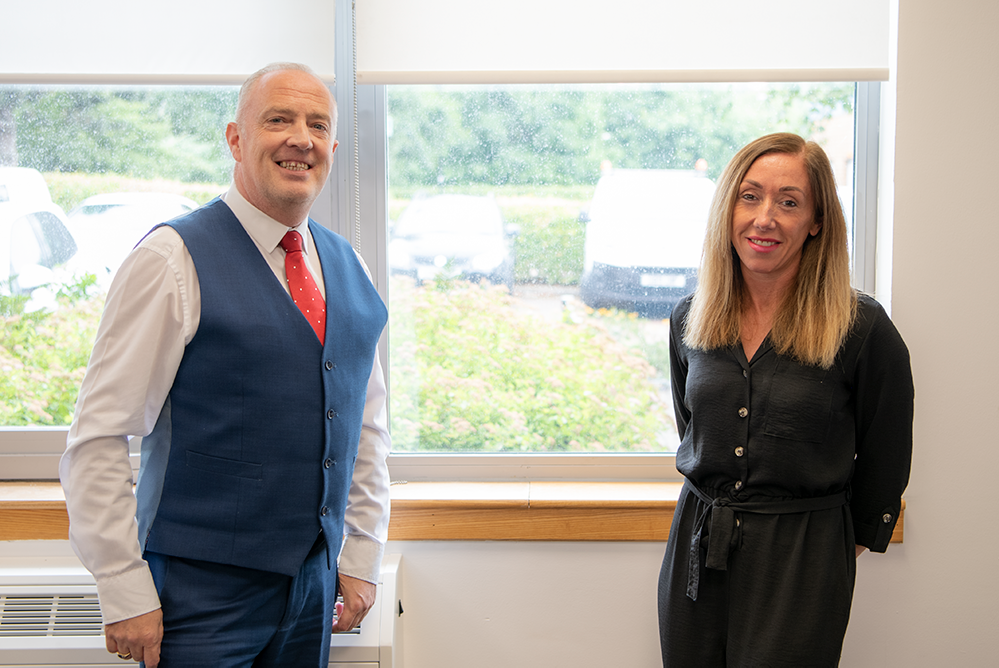 Joining finance director David Weston on the board are Alan Murray, installations director, and Natalie Milne, service delivery director. With a combined 30 years at Saltire between both, they bring huge frontline leadership experience to the board, as well as their ambition to drive Saltire forward as it expands operations across the country.
As installations director, Alan Murray will add monitoring and compliance to his current role, where he manages all heating installations at Saltire, and Natalie Milne will continue to lead on all contract administration all operations in Saltire's contact centre as part of her new role as director.
---
---
Speaking of his new role, Alan Murray said: "Saltire Facilities Management is looking at sustainable growth to come over the next 3-5 years, and our recent contract wins are testament to how ambitious we are. I'm proud to be able to play a key role in leading the company's successful future, and bring my years of frontline experience to the board."
Natalie Milne added: "I've always been proud of the fact that we develop our people and promote from within at Saltire. As one of the area's largest employers, it's important that people see how they can grow alongside a successful organisation. As a director, I'll be focusing on embedding a culture of excellence not just for our customers, but for our own people too."
Saltire has been successfully awarded a number of contracts in recent months, both from current clients such as North Lanarkshire Council and new customers Bield Housing Association and the City of Edinburgh Council.
With huge expansion plans in both the domestic boiler market and in commercial and public sector contracts, managing director John Reynolds said the time was right to expand the board of directors.
---
---
"Saltire is 20 years old, but we're really only at the beginning of a successful journey. I'm immensely pleased to see Natalie and Alan step up, and trust that the board now has what it needs to move forward with our ambitious growth strategy," he added.
---