SB Architects submits plans for over 260 new homes in Brechin
Edinburgh-based SB Architects has submitted a planning application on behalf of housing developer A & J Stephen for the first phase of their residential masterplan in Brechin.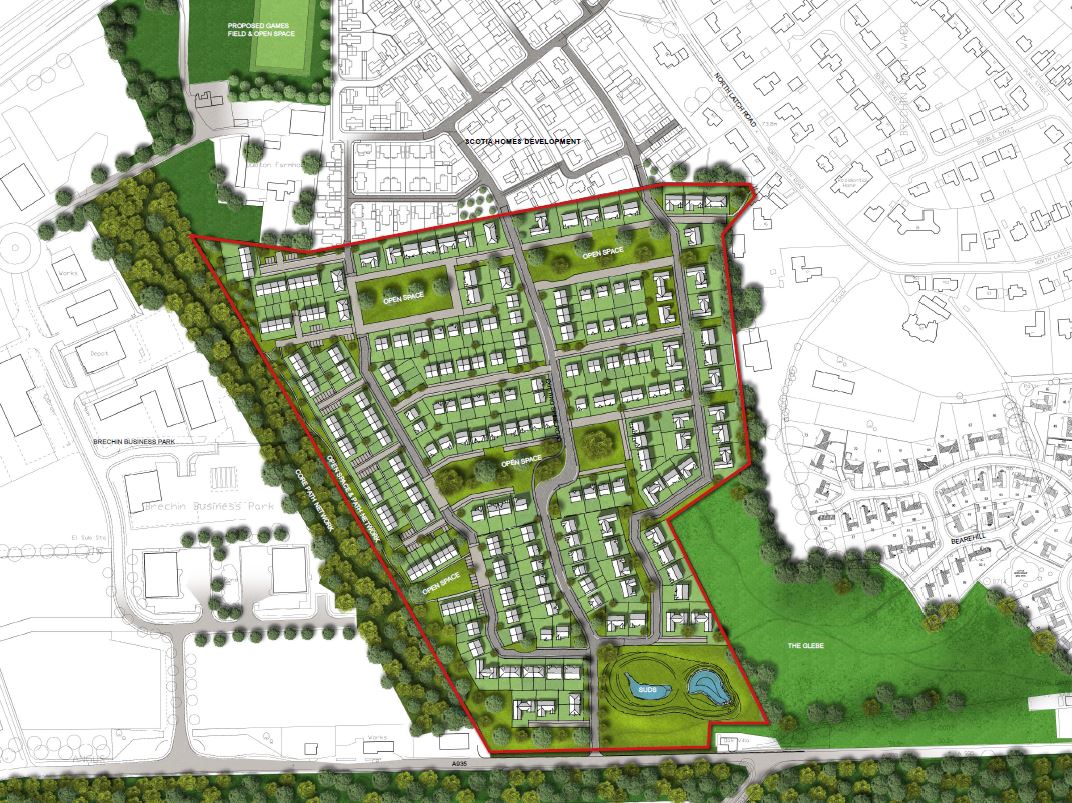 The 260+ unit masterplan, also designed by SB Architects, is situated on allocated land at Dubton Farm to the west of Brechin.
The masterplan design carefully considers the topography of the site which rises steeply to the north. The considered placement of bungalows below the ridge line, alongside structured tree planting and landscaping, provides a green skyline and backdrop to the development, minimising the visual impact of the development within the wider landscape setting.
---
---
The layout seeks to enhance the surrounding core path network by reinforcing existing and forming new connections across the site. These connections link several proposed areas of landscaped open space, ensuring an integrated green network. The south edge of the site adjoins the A935, the main access road into Brechin.
A significant strip of landscaped open space forms this south edge with single storey bungalows beyond; the aim is to minimise the visual impact of the development along this road and achieve a smooth visual transition from rural to urban.
Jamie Finlay, development director for A & J Stephen, said: "We are delighted with this submission for the first phase of the masterplan and look forward to delivering much needed housing for the Brechin area".
Stuart Bishop, managing director at SB Architects, added: "Our masterplan design is a carefully considered response to Angus Council's Development Framework and ensures placemaking of the highest quality."
---