Scotland Excel scoops procurement award for leading energy efficiency work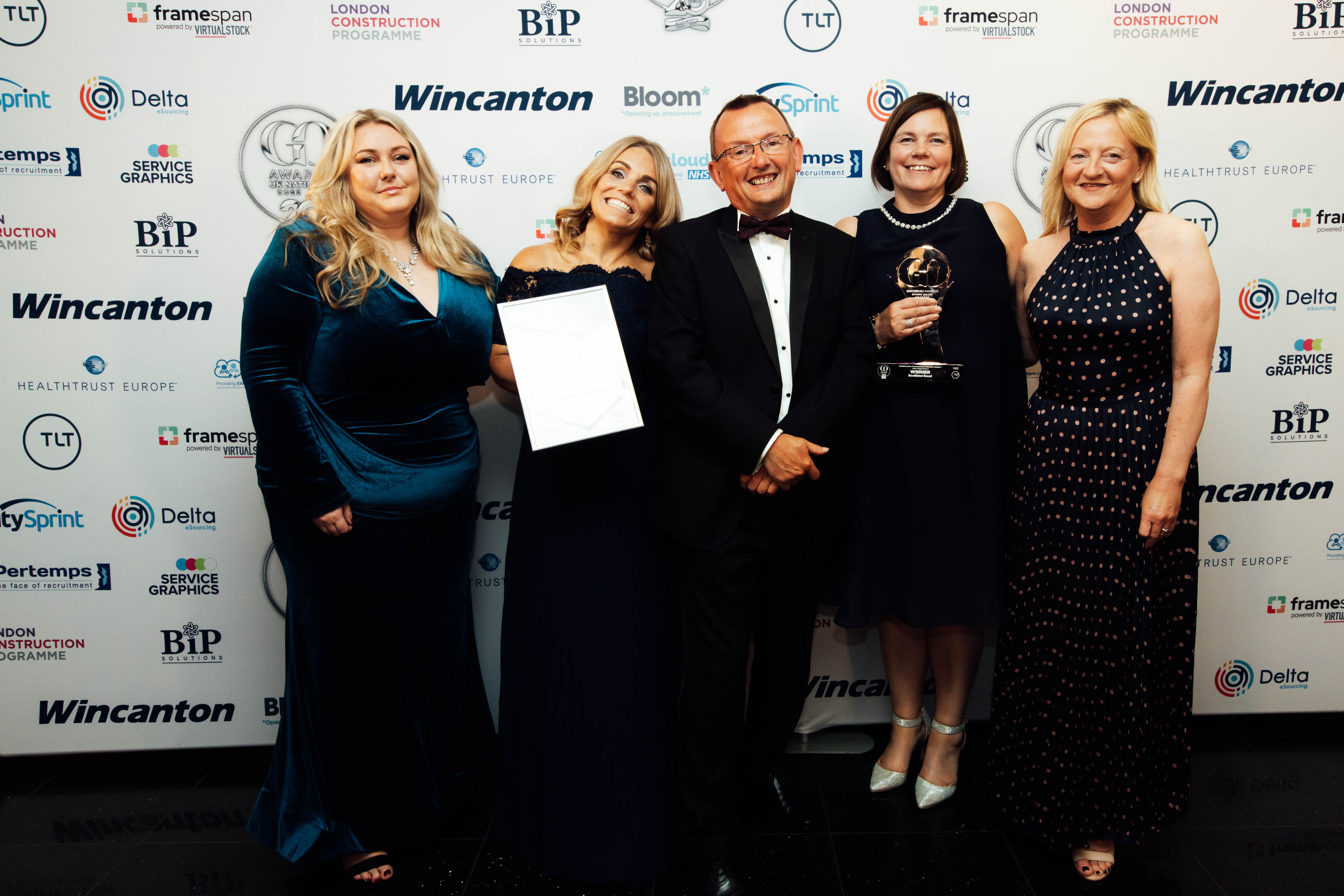 Scotland Excel has won a prestigious UK award for leading the way in collaborative procurement through its innovative Energy Efficiency Contractors (EEC) Framework.
The second generation framework was crowned winner of the UK GO Awards Collaborative Procurement category at a glittering ceremony on 1 June in Solihull.
The framework helps councils and housing associations cut carbon emissions, tackle fuel poverty and create warmer homes, by upgrading housing stock as they work towards Net Zero.
---
---
Julie Welsh, chief executive of Scotland Excel, said: "The EEC framework took collaboration to a new level by reaching out beyond the existing stakeholder group to engage experts, thought leaders and policy developers, to ensure an innovative approach to contract development. This level of collaboration continued after the framework went live – underpinned by our Energy Efficiency Conference and Expo 'Building a Net Zero Scotland'."
Scotland Excel convener Councillor John Shaw added: "This is fantastic news as it recognises that Scotland Excel works hard to raise the bar on collaboration, to deliver first class frameworks for Scotland's public sector. My congratulations go to all involved in the framework. This recognition at UK level affirms the value the organisation brings to the public procurement landscape."
Scotland Excel worked closely with many organisations to develop the framework including ESP (Energy Skills Partnership) to ensure it supports the national drive to improve skills and works within the industry. This collaboration will help bridge gaps and ensure the supply chain is equipped to deal with demand in coming years.
The framework is a one-stop-shop to a range of innovative energy efficiency measures, including wall, floor and loft insulation; windows and doors replacement and retrofit, roof insulation, repair and replacement, electric heating, air source and ground source heat pumps as well as renewables and energy storage solutions.
---