Scotland's first 100% renewable biomass heat and power district network opens
A £24 million heating district network which will help to tackle fuel poverty has opened in Glenrothes.
Designed by engineers WSP, the new low carbon heating system is the first 100% renewable, large-scale district heating network in Scotland.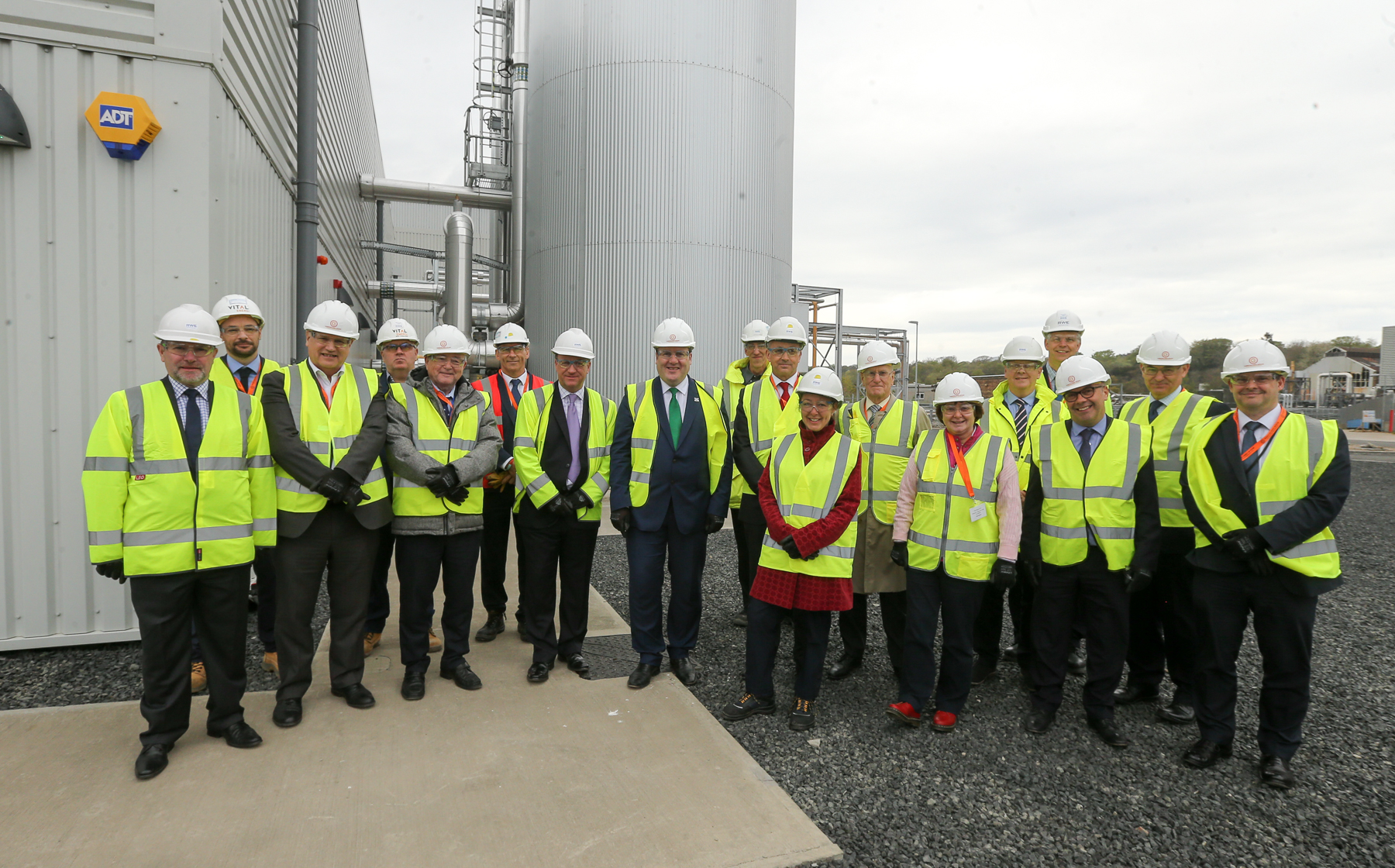 More than 400 households and 30 local businesses are expected to save more than £200,000 in heating bills over the next ten years as the network is rolled out.
---
---
The network was officially opened yesterday by minister for energy, connectivity and the islands, Paul Wheelhouse.
What makes the Glenrothes Energy Network unique is that the heat source is a large-scale biomass power station fuelled by waste wood, making it completely renewable and sustainable.
Council buildings are already connected to the network and it's expected that once other businesses and homes are connected in the coming years, they will save at least 10% compared to the cost of heating with gas boilers. This is particularly relevant given that 30% of Glenrothes households live in fuel poverty (higher than the national figure for Scotland of 25%). Households moving from electric heating systems will also benefit from improved controllability and comfort.
In future, and if supported by additional infrastructure, the 50MW (electrical) biomass power station would have the capacity to provide up to 52,000MWh/year of renewable heat, enough to heat 3,500 homes, making it one of the largest renewable district heating schemes in Scotland.
---
---
The new district heating network uses surplus heat from the biomass combined heat and power (CHP) station built five years ago by RWE to power the former paper mill in Markinch. When the paper mill closed in 2015, RWE and Fife Council joined forces to protect the investment in the biomass CHP and harness the energy being generated for the benefit of the community through the development of the Glenrothes Energy Network. WSP was brought on board to design the pioneering energy centre and district heating network.
WSP's detailed feasibility study supported the business case for the scheme, which was then able to secure a grant from the Scottish Government's Low Carbon Infrastructure Transition Programme to fund £8.6m of the £24m project.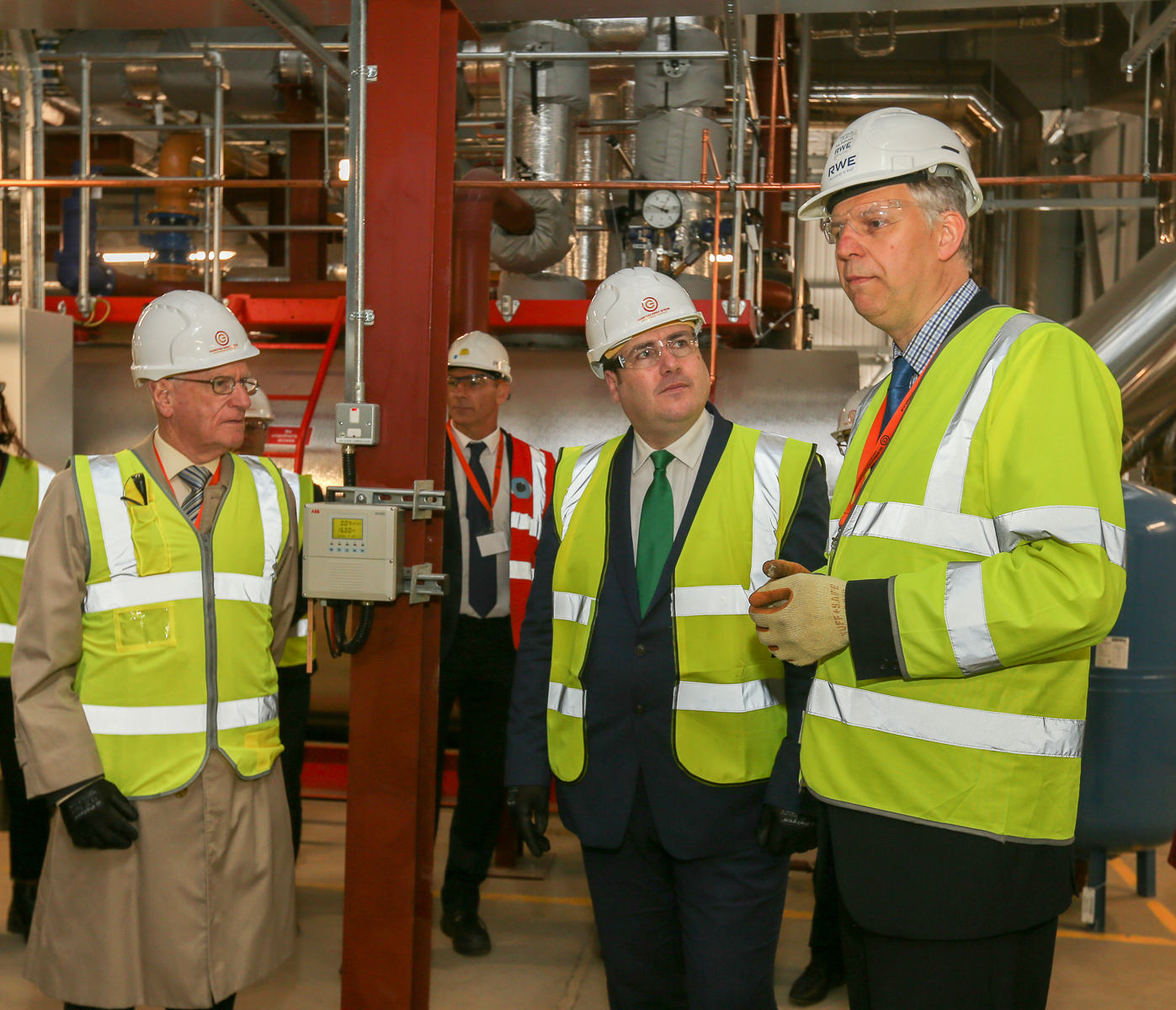 Ewan Jures, an Associate in WSP's Glasgow office who led the project for the engineering firm, said: "Our analysis showed that building a district heating network to supply local homes and businesses would not only benefit its customers but also enhance the sustainability of the biomass power plant. The Glenrothes Energy Network is unique in that the heat generated not only benefits the community, but it also improves the overall efficiency of the plant to meet SEPA targets.
---
---
"Whilst the genesis of this new district heating system may not be typical, in that a biomass plant existed to begin with, there are undoubtedly lessons other towns could learn from Fife Council's approach when considering innovative solutions to their community's energy needs.
"We're looking forward to seeing the community benefit from our team's efforts over the last three years in creating this innovative local energy network."
Cllr Ross Vettraino, Fife Council's spokesperson for the environment, said: "Fife continues leading the way in tackling climate change. Bringing this district heating scheme to Glenrothes helps us reach our goal of reducing carbon emissions by 42% by 2020. The scheme demonstrates how to tackle the Government's long-term climate change targets at a local level and helps build confidence in modern, low carbon heat technology.
"This project is an exemplar of partnership working and what it can achieve. Thanks go to everyone involved in bringing this stage of the network to successful completion."
---
---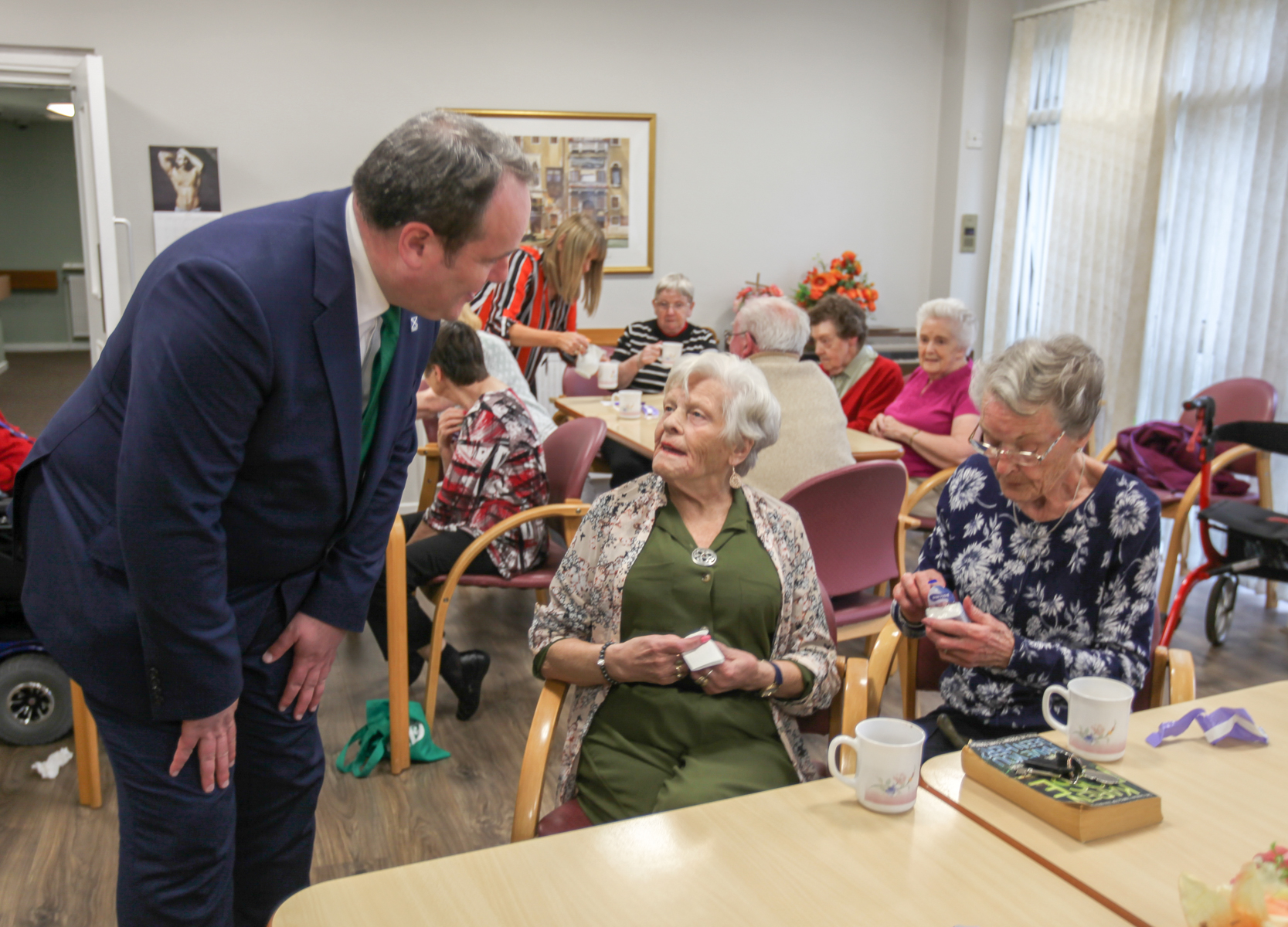 Energy minister Paul Wheelhouse said: "I am delighted to officially open the Glenrothes Energy Network today. This ambitious project, which has received £8.6m support from the Scottish Government's Low Carbon Infrastructure Transition Programme, is already providing reliable low carbon heat to a number of buildings and has potential for expansion in the future.
"I would like to congratulate both Fife Council and RWE on the way in which they have worked in partnership and their success in constructing the new energy centre and network within the town centre which will make a valuable contribution towards reducing carbon emissions and our renewable heat targets."
Other organisations to have provided support delivering Glenrothes Energy Network include Scottish Futures Trust (project assurance and expert advice), Brodies (specialist legal advice), Balfour Beatty (main network contractor) and Vital Energi (district heating installation and energy centre contractor).
---