Scotland's retail and construction sectors have benefitted most from UK covid support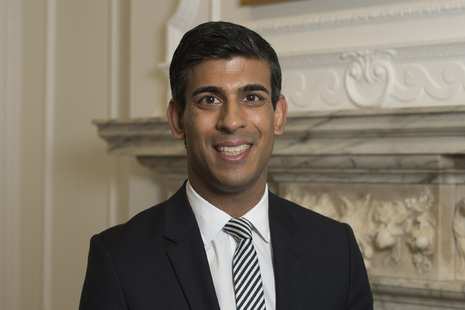 Businesses in Scotland benefitted from more than £3.4 billion of UK Government-backed loans to protect and support jobs across the region with the construction sector among the biggest beneficiaries, new data has revealed.
The Bounce Back Loans Scheme has issued more than 86,000 loans, while more than 4,000 loans worth £982 million have been offered under the Coronavirus Business Interruption Loan Scheme.
Similarly, the self-employment income support scheme has benefitted business people across all sectors, with 142,000 people in Scotland benefitting from SEISS, with an average claim of £2,500.
---
---
Chancellor Rishi Sunak said: "Throughout this crisis, we have provided more than £280 billion of support to protect jobs and livelihoods up and down the country. We are committed to continuing to ensure jobs are protected and opportunity is created."
Companies across Scotland have benefitted from support through government-backed loans, including engineering animation consultants, Cadherent, based in Aberdeen.
David Thomson, managing director of Cadherent, said: "The availability of CBILS has been a huge help to our business during this crisis. The scheme has allowed us to take stock as the situation has evolved, without making knee-jerk decisions.
"Without the loan, we'd certainly have been forced to take a far more cautious approach in the short term while the markets settle. This would have meant some employees losing their jobs and the business having to immediately stop any spending within its supply chain."
---
---
Meanwhile, the Scottish Government said that more than £55m in coronavirus support has been paid out to businesses between October and December through its funds.
Statistics show 13,462 grants totalling £31.4m were processed through the Strategic Framework Business Fund (SFBF) between 2 November and 28 December. The fund pays up to £3,000 every four weeks to eligible businesses, with one-off top-ups for hospitality, retail and leisure firms also due to be paid this month.
The COVID-19 Restrictions Fund - which covered the "circuit break" from 9 October to 2 November - has paid out £16.7m and £2.7m was made in furlough top-up payments to employers over the same period. Nightclubs and softplay operators have received £6.9m so far.
Kate Forbes, finance secretary, said: "We have allocated over £3bn to help businesses since the start of this pandemic. These latest figures show the true scale of that support – with our funds paying out 383,000 awards for businesses between March and October and a further £55m between October and December. We also have significant top-up payments that will be made this month.
---
---
"The recent tightening of restrictions means that more businesses will be eligible for the Strategic Framework Business Fund from January onwards and many will also benefit from top-up payments or sectoral grants. The December payments from this fund was made over a week early and local authorities are on track to make the January payment, despite a large increase in the number of new applications this month.
"We are acutely aware that this support can never compensate for the full impact on business, but we will continue to work within the resources that are available to us to protect businesses and build a stronger recovery for Scotland."
---