Scottish builders outperform rest of UK as wider sector prepares for downturn
Scotland's SME construction sector appeared to buck the trend in the second quarter of this year as the wider UK industry reorganised its workforce in preparation for a potential downturn.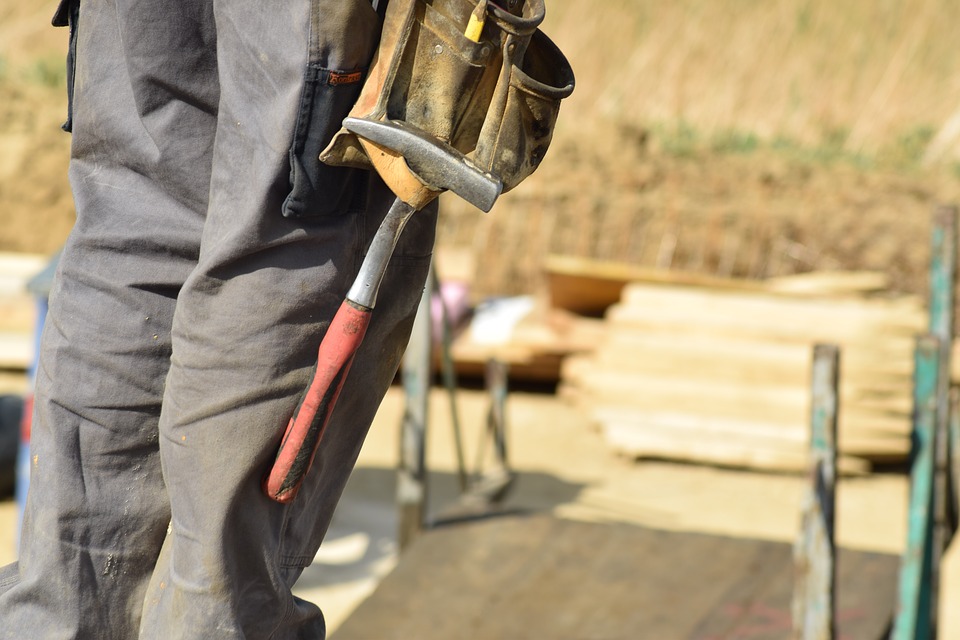 The State of Trade Survey for Q2 2019 from the Federation of Master Builders (FMB), the only quarterly assessment of the UK-wide SME construction sector, found that Scotland was the only home nation to see growth among local builders accelerate, with both workloads and enquiries on the up.
In terms of the overall score for workloads, expected workloads and enquiries, there was a significant increase of 23 percentage points north of the border compared to the previous quarter.
---
---
UK-wide, however, there was a decrease in employment levels among small construction firms for the first time in more than five years with over one fifth (21%) of employers reporting a reduced workforce.
After a difficult start to 2019, workloads for construction SMEs across the UK grew slightly compared with the previous quarter with more employers (27%) reporting higher workloads than in the first quarter of this year (22%).
Bricklayers are the trade in shortest supply with nearly two-thirds (60%) of construction SMEs struggling to hire these tradespeople and 54% struggling to hire carpenters and joiners.
FMB Scotland director Gordon Nelson said that while the rise in activity is to be welcomed as it shows the resilience of home owners in Scotland, the sector still faces a number of challenges.
---
---
He said: "The construction sector in Scotland grew during the second quarter of this year. What's more, Scotland was the only nation where the order books for builders grew at a faster rate than they did during the previous three months. On the one hand, this is a success story for Scotland's local builders and can be attributed to the resilience of homeowners this side of the border who are continuing to commission building projects. In addition, the number of people undertaking trade apprenticeships is on the up, as more and more young Scots realise what an exciting and rewarding career is on offer to them in the construction industry.
"On the other hand, when it comes to the availability of skilled labour, there's no room for complacency. We must acknowledge that UK-wide challenges could impact our market over the months ahead as we move to leave the EU. As London's construction employers brace themselves to deal with a shallower pool of migrant workers, they may attempt to entice our new recruits down south with the promise of higher salaries that Scottish firms simply can't compete with."
Mr Nelson added: "We now know the identity of the new Prime Minister and we're urging Boris to show his credentials as 'Boris the builder' and stimulate the whole of the UK economy through increased activity in construction. One way he has pledged to do this is by cutting stamp duty, however, I would strongly urge him to revisit this policy promise and ensure there are no unintended consequences for Scotland's builders.
"By cutting stamp duty he will be widening the tax gap between Scotland and the rest of the UK, making our nation a disproportionately difficult and costly place to live and invest. This is of significant concern to local housebuilders, especially as other costs to business continue to increase, in the form of material prices and wages. Boris risks bringing Scottish construction crashing back down to earth if he doesn't ensure this policy is reviewed."
---
---
Brian Berry, chief executive of the FMB, said: "Years of Brexit uncertainty have resulted in construction bosses starting to change how they employ their workforce. To ensure their firms are ready for any economic shock-waves later this year, employers are reducing their number of direct employees and relying more on sub-contractors who are easier to shed if work dries up.
"The construction industry has always used a significant proportion of subbies but the fact that direct employment is decreasing points to Brexit nerves among construction bosses. This is the reality on the ground of what happens when years of uncertainty are inflicted on the construction industry. Furthermore, apprenticeship training has taken a hit as construction bosses are reluctant to take on young people when they can't be sure of future projects going ahead."
Mr Berry added: "Worse still, the fear is that using more subbies can lead to a drop in the quality of our builds. Direct employees, who are well-known to their firm, are much more likely to follow the ethos of their company and build to the right standard. If construction bosses are trying to protect their businesses by employing more subbies, they might not always know how good these subbies are.
"Rebalancing the workforce may seem like a good idea at the time, but it could lead to reputation-damaging mistakes. If a downturn is on the horizon, reputation is everything and construction employers can scrutinise the quality of their workforce far more easily when they're on the books."
---