Scottish Government confirms listing of five Aberdeen multi-storey flats
Five 1960s high rises in Aberdeen have had their A-list rating confirmed after the Scottish Government rejected appeals from the local authority.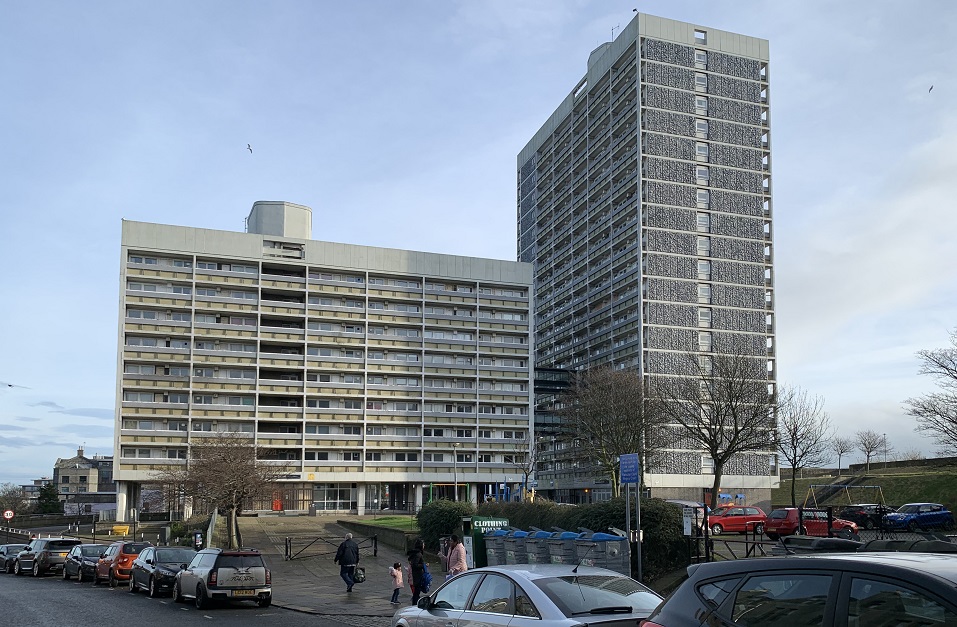 In January 2021, Historic Environment Scotland (HES) listed Gilcomstoun Land, Seamount Court, Porthill Court, Marischal Court, Virginia Court, Thistle Court, Hutcheon Court and Greig Court in recognition of their architectural and historic interest.
HES found the landmark flats to be buildings of outstanding architectural quality, which illustrate the physical and social changes taking place in post-war Scotland. The unique value and interest of the group, with all eight of the multi-storey blocks planned as part of the original scheme surviving, was also reflected in the listing.
---
---
The initial suggestion to consider these buildings for listing came from residents of the flats, and the decision to list was taken after public consultation. HES said it engaged with Aberdeen City Council, residents and other local stakeholders to ensure that the purpose and implications of listing were clear. The conservation body also supported the council as it developed guidance on listed building consent specifically for the flats, it added.
Aberdeen City Council appealed the listing decisions to Scottish Ministers in April 2021, with HES, the city council and interested third parties providing further information to the Planning and Environmental Appeals Division (DPEA) of the Scottish Government as part of the appeal process.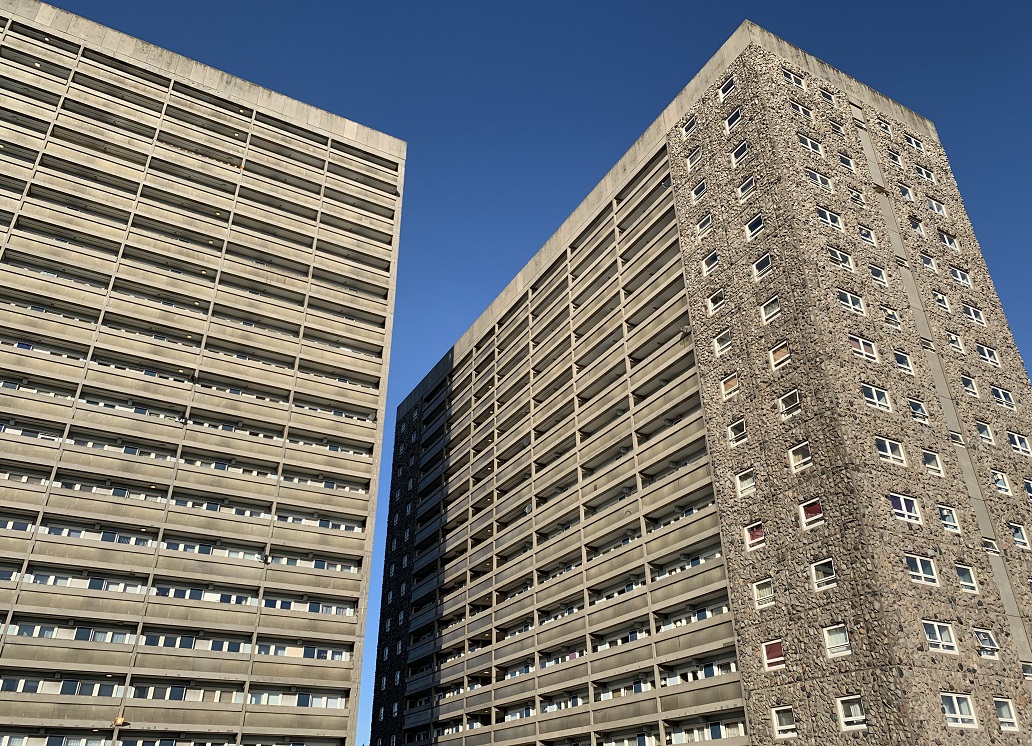 Announcing its decision on the appeals in this case last month, the DPEA found that the HES decision was correct for five of the eight listings - Porthill Court, Seamount Court, Virginia Court, Marischal Court and Gilcomstoun Land. It has asked HES to exclude some of the interiors for these buildings, which the organisation said it will do. It has also asked for three of the eight listings at Hutcheon and Greig Courts and Thistle Court to be removed and HES will now delist these buildings.
---
---
Responding to the announcement, Dara Parsons, head of designations at HES, said: "We note the Reporter's decision in this case and are pleased that they agree with HES that five of the eight listed buildings should remain listed at category A. These buildings are significant landmarks and tell us much about the ambitions of post-war Aberdeen. There isn't another group of this quality and distinctiveness in Scotland.
"While the Reporter has asked us to remove three of the listings, it's important that the remaining listed buildings have been recognised for their contribution to Scotland's story. We hope that while three of the buildings will not be listed that their interest will be carefully considered in any plans for their future."
---