Six of the best for Cala site managers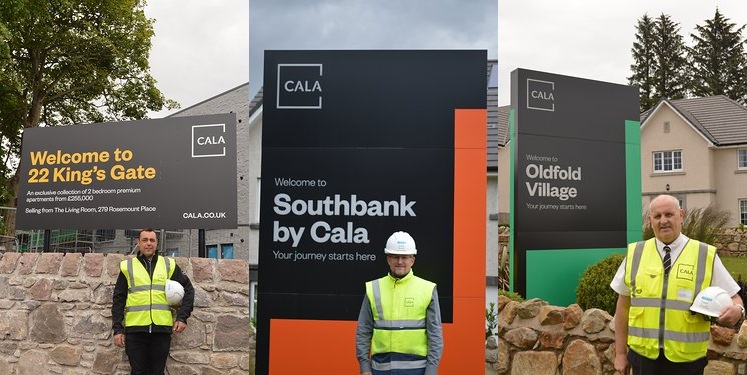 Six Cala site managers from Scotland have each received a prestigious Pride in the Job Quality Award.
Celebrating outstanding work and commitment to ensuring the highest quality in housebuilding, the annual awards are organised by the National Home Building Council (NHBC).
Site managers for Cala Homes (North) include Alan Catto, Ben Chapman and Rob Swanson, meanwhile Cathal Lamph, Gavin McCann and Steven Maguire at Cala Homes (East) are also celebrating award wins.
---
---
Alan, Ben, and Rob, site managers at Cala Homes' North's 22 King's Gate, Southbank and Murtle Den Park developments, respectively, and Cathal, Gavin and Steven, site managers at Cala Homes East's Waterfront Plaza, Queensferry Heights and Oakbank developments, join a total of 16 site managers from Cala Homes' developments throughout the UK receiving the honour.
First launched more than 40 years ago, Pride in the Job is one of the most highly regarded accolades within the housebuilding industry and acts as a prestigious benchmark for site managers across the UK.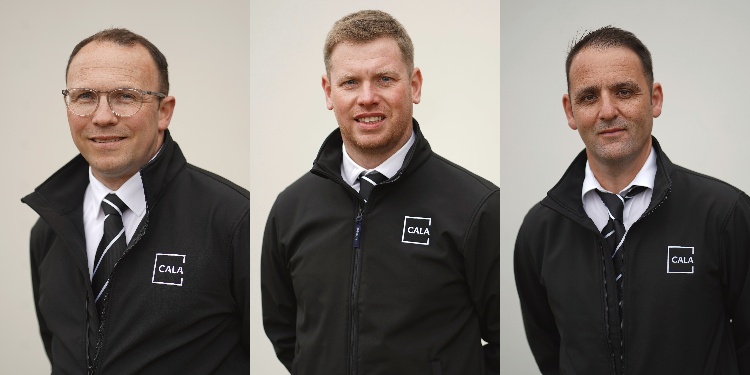 All winning site managers will now go on to the Seal of Excellence stage of the awards, with regional winners then eligible to scoop the national Supreme Award title
---
---
Kevin Whitaker, chief executive of Cala Homes, said: "These awards are the most highly regarded in the housebuilding industry and a prestigious achievement for site managers. We are extremely proud of all six Scottish site managers who have scooped the prestigious title. It is through their hard work, commitment, and collaboration that Cala continues to deliver excellence for our customers every day.
"With a rigorous judging process, the awards are at the heart of NHBC's core purpose to raise standards in housebuilding. By recognising the very best site managers across the UK, the competition celebrates the vital role they play in ensuring new homes are delivered on time, safely and to exacting construction quality standards.
"Many congratulations to all, and we wish them the best of luck as the awards progress on to the next stage."
---