SME construction firms report fastest rise in enquiries in more than ten years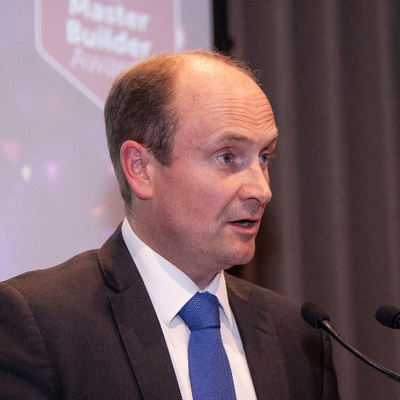 The first three months of 2021 saw enquiries with local building firms across the UK increase at their fastest rate in a decade, fuelling significant difficulties with construction material shortages, according to new data from the Federation of Master Builders (FMB) Scotland.
The latest FMB State of Trade Survey for Q1 2021, the only survey of its kind to track the experience of small to medium-sized (SME) construction firms in the UK, found that workloads, enquiries and employment all grew in the period January to March 2021, with enquiries growing at their fastest pace in more than ten years. Activity in all sectors grew, but repair, maintenance and improvement saw the strongest performance with 55% of respondents reporting increased workloads.
The findings indicate that workloads for Scottish builders contracted, continuing the concerning trend from Q4 2020, and that enquiries in Scotland moved into positive territory, following a drop-off in enquiries in November to December.
---
---
According to the survey, 38% of builders are struggling to hire bricklayers, up from 22% in Q4 2020, and 34% are struggling to hire carpenters/joiners, up from 23% in Q4 2020.
On the cost of materials, 93% of builders said that prices were on the rise.
Gordon Nelson, director of FMB Scotland, said: "I am not surprised to see workloads for Scotland's builders continuing to shrink in Q1 2021, given the lockdown restrictions on non-essential building works inside people's homes. That said, the enthusiastic rise in enquiries is reassuring so builders will be strong out of the starting blocks for the months ahead.
"In the first quarter of the FMB's 80th year, it is particularly pleasing to see enquiries across the UK grow at their fastest rate in more than a decade. However, this recovery risks being hindered by a severe shortage of construction products, as 93% of builders reported material price increases.
---
---
"As we emerge from the pandemic, the skills and capacity of our construction industry will be vital to the next Scottish Government's stewardship of our economic recovery and the delivery of our climate change ambitions.
"I am calling on the next government to establish a VAT reimbursement fund for repair, maintenance and energy efficiency improvements. This would reverse the decline in workloads for Scotland's builders by stimulating demand for home improvements, while also protecting current, and creating new, jobs across small to medium-sized construction firms."
---