SNIB chairman warns £2bn funding is 'insufficient' to meet its objectives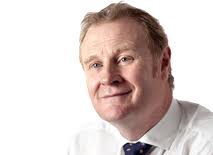 Willie Watt, chairman of the Scottish National Investment Bank (SNIB), has warned that the £2 billion of public funds which were allocated to the bank is "insufficient" to meet its objectives.
The SNIB officially opened for business in November last year, with a focus on supporting Scotland's transition to net zero; extending equality of opportunity through improving places; and harnessing innovation to enable Scotland to flourish.
Willie Watt was appointed chair of the bank in November 2019.
---
---
Mr Watt has now said that more funding is required if the bank is to fulfil its missions set by Holyrood, The Times reports.
Since its launch, the bank has agreed eight deals, worth an estimated £160 million, which have included a £12.5m investment in Glasgow-based laser and quantum technology company M Squared Lasers and a £3.1m funding round with connectivity start-up R3-IoT.
Speaking at a COP26 event at Glasgow Lighthouse, Mr Watt said that the scale of investment needed for the bank is huge.
He said: "The Scottish government has given us a promise of £2 billion over the first ten years of the bank's life. It is insufficient to crack the missions. We need to be able to raise third-party capital and we want to earn the right to borrow on our own balance sheet."
---