SNIPEF honours plumbing industry's rising star
The value of talented and enthusiastic people to the plumbing and heating sector has once again been recognised with the Scotland and Northern Ireland Plumbing Employers' Federation (SNIPEF) Best Apprentice Plumber awards.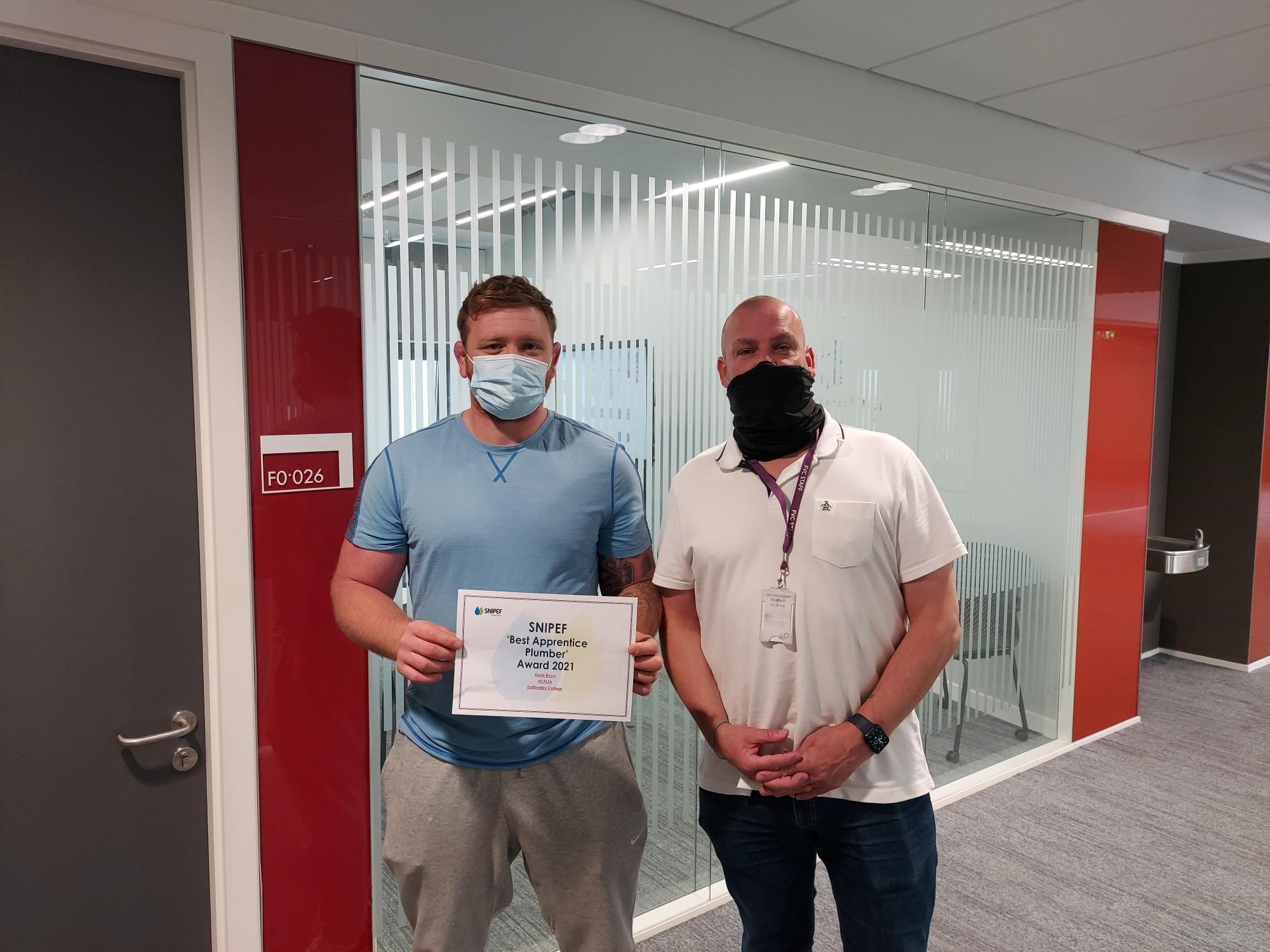 In a recognition of the hard work and determination it takes to achieve the status of a qualified plumber, the campaigning trade association has honoured 13 apprentices from the 12 colleges in Scotland in which they study their craft.
Each one received a £100 value voucher, but the greater prize was receiving not only the approbation of their peers and their mentors but also the confirmation that the career choice they had made was comprehensively vindicated.
---
---
SNIPEF's accolade for the future stars of the profession comes at a time when plumbing and heating is increasingly being seen as a pathway to a rewarding and satisfying working life, as well as affording the opportunity to make a valuable social contribution at a time of transition to net zero carbon.
Fiona Hodgson, chief executive of SNIPEF, said: "The industry has always been very aware that its future lies in the skill and dedication of the people who are embarking on their careers at this turbulent time.
"It is extremely heartening that the sector, which was so badly hit by the shutdowns and subsequent restrictions of 2020, has built its apprenticeship numbers back up to where they were before the pandemic struck.
"This is a great tribute to employers in particular, for the faith they have demonstrated in our people, but also to the apprentices themselves, the colleges which nurture their ambitions and the organisations such as SNIPEF which wholeheartedly support them."
---
---
Dale Thomson, apprentice training manager for SNIPEF, said: "The Plumbing and Heating industry is open to all regardless of age, gender or ethnic origin. And, unlike a university further education, for which people may have to take out student loans, a plumbing apprenticeship offers the opportunity to gain a nationally recognised qualification and for apprentices to earn while they learn.
"The industry and employers within the sector are always on the lookout for people with the right qualities – initiative, enthusiasm and willingness to learn – and if someone is attracted by the prospect, they could start here."
Those picked out and honoured by their respective colleges this year include:
Forth Valley College. Winner: Kevin Bryce, second year, H F Electrical Ltd.
Tullos Training Ltd. Winner: Dylan Faskin, second year, MFS Plumbing & Heating.
Moray College. Winner: Ben Middleton, second year, W&M Stuart Ltd.
Glasgow Clyde College. Winner: Craig Brown, second year, Ultimate Gas & Plumbing Services Ltd.
Dundee and Angus College. Winner: Declan Menmuir, first year, WH Dorward Ltd.
Borders College. Winner: Mark Rutter, second year, Border Eco Systems.
Dumfries and Galloway College. Winner: Bayley McKinnon, second year, Nithsdale Plumbing and Heating.
Glasgow Kelvin College. First year winner: Aiden McLaughlin, Glasgow City Plumbers Ltd. Second year winner: Dylan Burns, T Clarke Contracting Ltd.
Perth College UHI. Winner: Euan Lang, second year, Andrew Anderson Plumbing and Heating.
South Lanarkshire College. Winner: Dominic McCauley, first year, R Boyle Gas & Plumbing Services.
Inverness UHI. Winner: Uisdean Reid, first year, Alex Matheson Plumbing and Heating, Stornoway.
West College Scotland Greenock. Winner: Chris Cook, second year, Hugh Kinnaird.
---