SOCOTEC celebrates asbestos framework agreement wins
Testing, inspection and compliance services provider SOCOTEC has been awarded two positions on Scotland Excel's renewed asbestos framework agreement.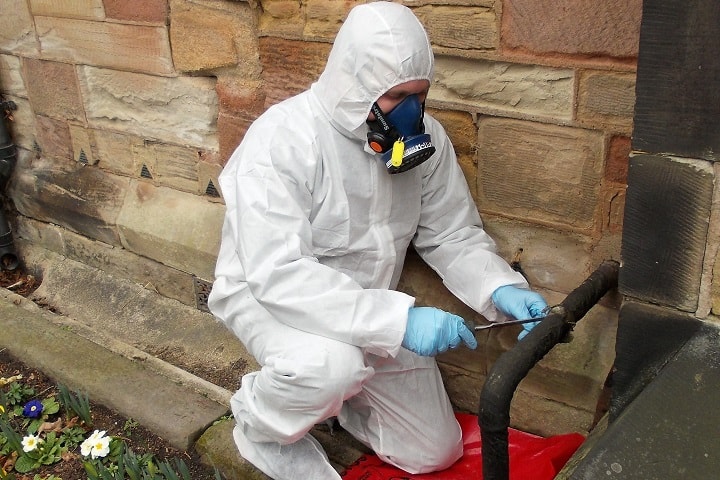 Having been appointed to work across two lots – asbestos surveys and analytical services – SOCOTEC joins a panel of successful companies that have been awarded business on the framework, which provides suppliers with the opportunity to offer asbestos services across commercial and non-commercial properties on behalf of Scottish local authorities.
As a not-for-profit shared service, Scotland Excel provides assessment, consultancy and improvement programmes to Scottish councils, ensuring they comply with UKAS and HSE-accredited legislation to a consistently high standard.
---
---
The asbestos framework forms part of the organisation's bid to meet rising demand from local communities, enabling its members to remain compliant and up-to-date with surveys, analysis and removal of asbestos across their commercial and non-commercial properties.
SOCOTEC was officially awarded the framework agreement last month, with the four-year contract in place until 30 June 2021 and with a predicted forecast spend of £48 million. Once the deadline has passed, there will be an option to extend the framework for two further 12-month periods subject to satisfactory operation and performance (prolonging the agreement until 30 June 2023).
Since the agreement, SOCOTEC has had confirmation that 29 Scottish local authorities will be making use of the renewal framework, which incorporates the latest legislation, guidance, certification and codes of practice regarding asbestos management. Member councils also have played an integral role in shaping this framework, with council technical staff and the Scottish Environment Protection Agency (SEPA) also consulted.
Nick Harper, operations director, environment and safety, SOCOTEC, said: "We are delighted to have been awarded two lots on Scotland Excel's framework agreement.
---
---
"With asbestos serving as one of the most heavily regulated sectors in the UK, SOCOTEC offers a wealth of experience and expertise in the field, with two project managers, five air analysts and 10 surveyors on hand across a dedicated asbestos laboratory in East Kilbride to ensure properties are fully compliant with the latest legislation and health and safety guidelines.
"We look forward to supporting local authorities with our surveying and analytical services across Scotland for the foreseeable future."
---