Spring Statement: Chancellor condemned for failure to delay removal of red diesel entitlement
The Scottish Plant Owners Association (SPOA) has accused the Chancellor of the Exchequer of failing to listen to the construction industry in his Spring Statement after he did not take the opportunity to postpone the changes to the construction sector's entitlement to use red diesel.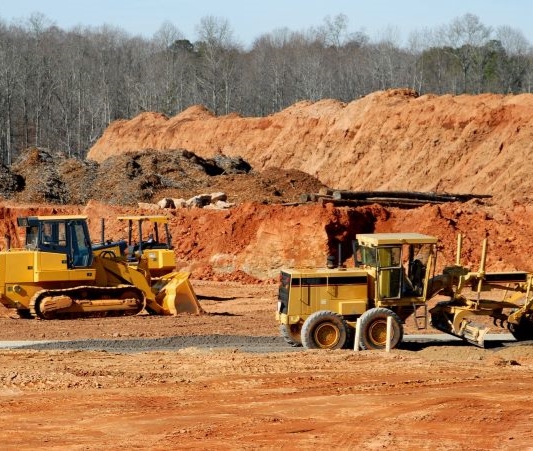 Despite almost 16,000 signatures to a petition calling to delay the removal of red diesel entitlement from the construction industry, a concerted and united effort by the construction sector appealing directly to the Chancellor in a letter co-signed by the National Federation of Builders; Federation of Master Builders; National Federation of Demolition Contractors; Scottish Building Federation; Right Fuel Card; Construction Plant-hire Association; Builders Merchants Federation; Build UK; Construction Alliance North East and SPOA; no mention was made of the legislation which will likely result in companies going out of business.
Speaking about the Spring Statement, Callum Mackintosh, president of SPOA, said: "This is yet another blow to the construction sector. Over the last few weeks, and since the Russian invasion of Ukraine, the price of fuel has skyrocketed. We have come together as an industry to reason with the Chancellor to delay the removal of red diesel entitlement for the construction industry. Whilst the fuel duty cut of 5p per litre is welcome and does represent a reduction in duty of 8.63% on both red and white diesel, the reality is that the construction industry faces an increase of fuel duty of 42.77p per litre from 1st April.
---
---
"With cost pressures on construction at unprecedented levels, the spring statement should have been the chancellor's opportunity to inject confidence into the construction and associated industries but instead the industry was disappointingly overlooked.
"Furthermore, the Chancellor could have taken the opportunity to put some of the projected £1.28bn revenue raised over the next 12 months from red diesel rebate removal to good use. 2021's red diesel replacement competition of £40m can be seen as nothing more than virtue signalling by our members now.
"We were told red diesel rebate was a tax relief on pollution, but this government has done nothing to incentivise uptake on greener alternative fuels instead choosing to tax them at the same rate of duty.
"I am afraid to say that the consensus in the construction industry is that the removal of red diesel entitlement is simply a tax grab."
---
---
The clock is ticking with the legislation removing the red diesel entitlement due to come into force from April 1st and the price of red diesel and white diesel sitting at 122p per litre plus VAT and 143p per litre plus VAT respectively and alternative fuel HVO Green D+ priced at 190p per litre, many businesses in the construction industry are fearing the worst.
National Federation of Builders chief executive Richard Beresford said: "As inflation is set to go above 7% this year, and the Government confirmed its intention to levy a further 1.25% of national insurance contributions on employers, the cost pressures on construction businesses are unprecedented. While the fuel duty cut is welcome for the country at large, the reality is that in construction, the effective rate of duty is set to rise by 47p per litre because of the removal of entitlement to use Red Diesel. The decision not to delay this will hurt businesses at the time when they most needed respite from rampant inflation."
The FMB's Brian Berry added: "Unfortunately, the Chancellor made no reference today to the impact of the planned end to the Red Diesel Rebate on many smaller construction firms, already suffering from rising costs. While the cut in fuel duty will support builders in their travel to and from jobs and make buying regular diesel for machinery cheaper, delaying the end of the Red Diesel Rebate would have made a much more positive impact on builders' wallets. This is precisely the wrong time to heighten costs for building projects, with an additional need for there to be greater alignment in ensuring that green alternatives, such as bio fuels, are affordable and accessible for construction firms."
---