Springfield expects to recommence affordable housing contracts when conditions improve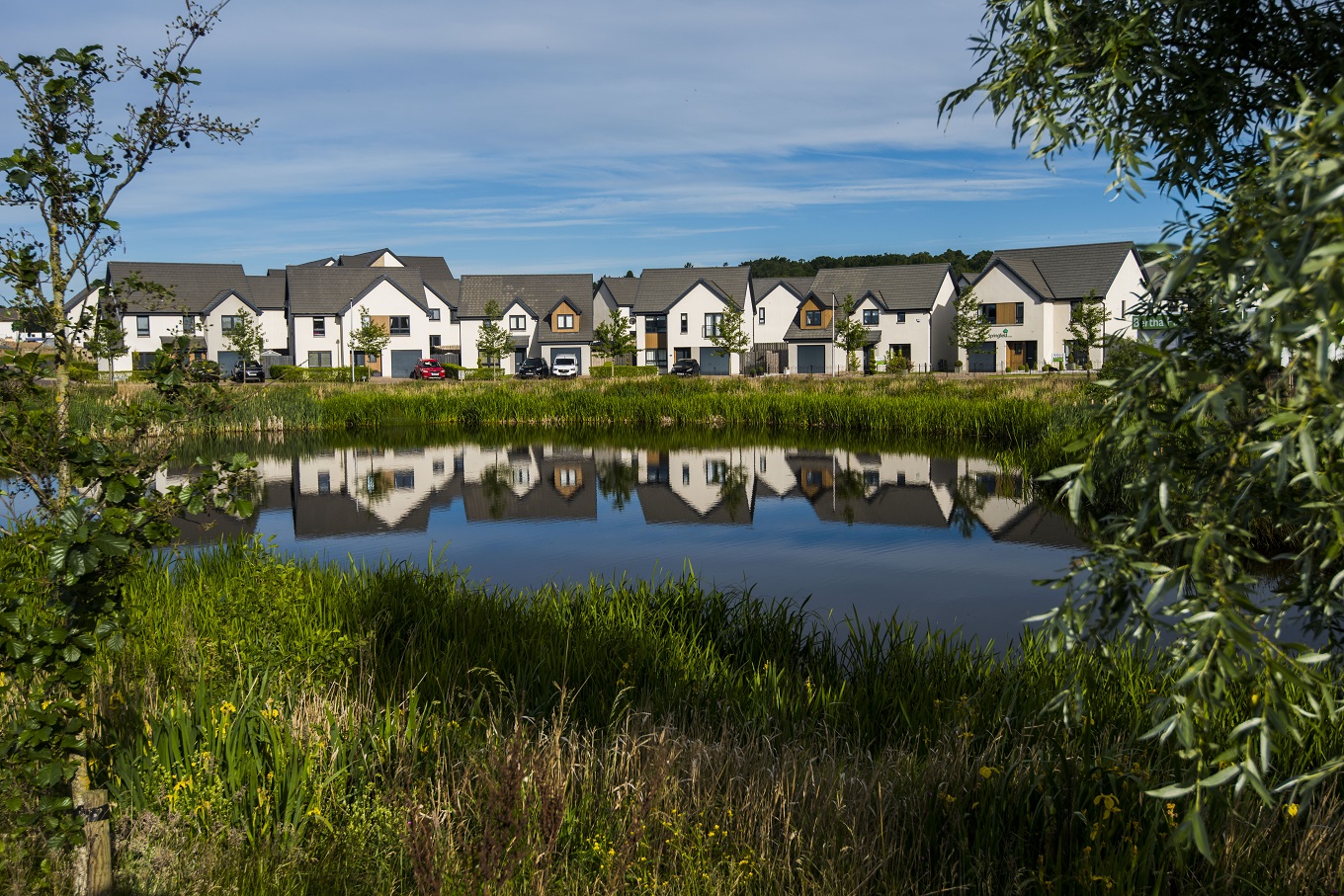 Springfield Properties has continued its suspension of work on new long-term affordable housing contracts but it expects projects to recommence "when more normal market conditions resume".
In its interim results for the six months ended 30 November 2022, the housebuilder said it took the strategic decision to temporarily halt entering new long-term affordable housing contracts in September after it deemed the fixed-price nature of the contracts to be "more exposed to inflationary pressures".
Springfield said: "Margin in affordable housing was significantly impacted by build cost inflation due to the industry's model of fixed-price contracts. In particular, margin suffered from the delivery of two large, long-term contracts that had been signed in early 2020 and were therefore based on expectations of lower material and labour costs.
---
---
"The group was also impacted by key subcontractors going out of business, which necessitated the group finding replacement subcontractors that led to some delays and higher costs. In addition, the Scottish Government is yet to review its affordable housing investment benchmark to take into account the recent inflation."
Looking ahead, however, Springfield said it believes that the "longer-term fundamentals of affordable housing remain strong" and it "expects to recommence signing contracts when more normal market conditions resume".
The group completed 175 affordable homes during the first half of 2023 (H1 2022: 204). Average selling price was in line with the same period of the prior year at £159k (H1 2022: £155k).
The number of active affordable housing developments was 16 at 30 November 2022 (31 May 2022: 18), with five active developments added during the period and seven developments completed. As at 30 November 2022, the total affordable housing land bank consisted of 4,439 plots on 61 developments (31 May 2022: 4,412 plots on 60 developments).
---
---
As at 30 November 2022, 50.0% (2,221 plots) of affordable housing plots had planning (31 May 2022: 44.8%), with 27.2% of plots going through the planning process and 22.8% at the pre-planning stage.
Following the Scottish Government's intervention in rent control, the group's plans for expanding its PRS housing activity were also withdrawn, with its planned land sales and construction contracts falling through.
Other actions taken during the period included reducing land buying activity to retain capital; pausing recruitment and reducing staffing levels in areas most impacted by the market downturn; and maintaining tight cost control, including identifying synergies across the business.
In addition, the group completed a strategic land sale during the period and will consider opportunities for land sales "where they represent strong value". One potential land offload did not come to fruition as the terms on offer were not favourable as land purchases stalled across the industry.
---
---
During the first half of 2023, the group delivered its highest number of completions in a six-month period, at 673 (H1 2022: 459). This was driven by the group's private housing, which grew on an underlying basis and by the contributions from Tulloch Homes and Mactaggart & Mickel Homes, which were acquired in H2 2022 and at the start of the period respectively.
Springfield added that it is "carefully considering" the opening of new private housing developments.
Innes Smith, chief executive officer of Springfield Properties, said: "This has been a challenging period for the housebuilding industry with significant headwinds having a combined effect, which largely offset the excellent growth that we achieved in private housing. The UK government's mini-budget in September reduced the confidence of homebuyers and the cost of mortgages increased significantly.
"Our affordable housing business was greatly impacted by build cost inflation and, with the Scottish Government still to review its affordable housing investment benchmark, it is not currently possible to continue building affordable homes at the same pace as we have in the past. Our plans to deliver additional homes for families through PRS were unfortunately withdrawn as a result of the Scottish Government's intervention in rent control. Plus, while one land sale to a housebuilder was achieved, the industry-wide stalling of land purchases meant that we could not secure acceptable value for additional sales.
---
---
"We have taken decisive action in response to these conditions. We've paused entering new long-term affordable housing contracts and reduced our fixed cost base. We've made a strategic land sale on good terms; reduced land buying activity; and are approaching new site openings with caution. We are also encouraged by the signs that market conditions are improving. While it is too early to call a recovery, the green shoots we are experiencing and which are being seen across the industry, through increased reservations and visitor levels, are encouraging.
"The foundations of Springfield remain strong. We offer high quality, energy efficient homes in popular locations across Scotland and have a large land bank, over half of which has planning. This, combined with the actions we are taking as we focus on reducing our net debt position, provides an excellent platform from which we can take advantage as the markets continue to improve and we remain confident in our future prospects and ability to generate shareholder value."
---