Springfield Properties sponsors Hillfoots Community Club 2014 team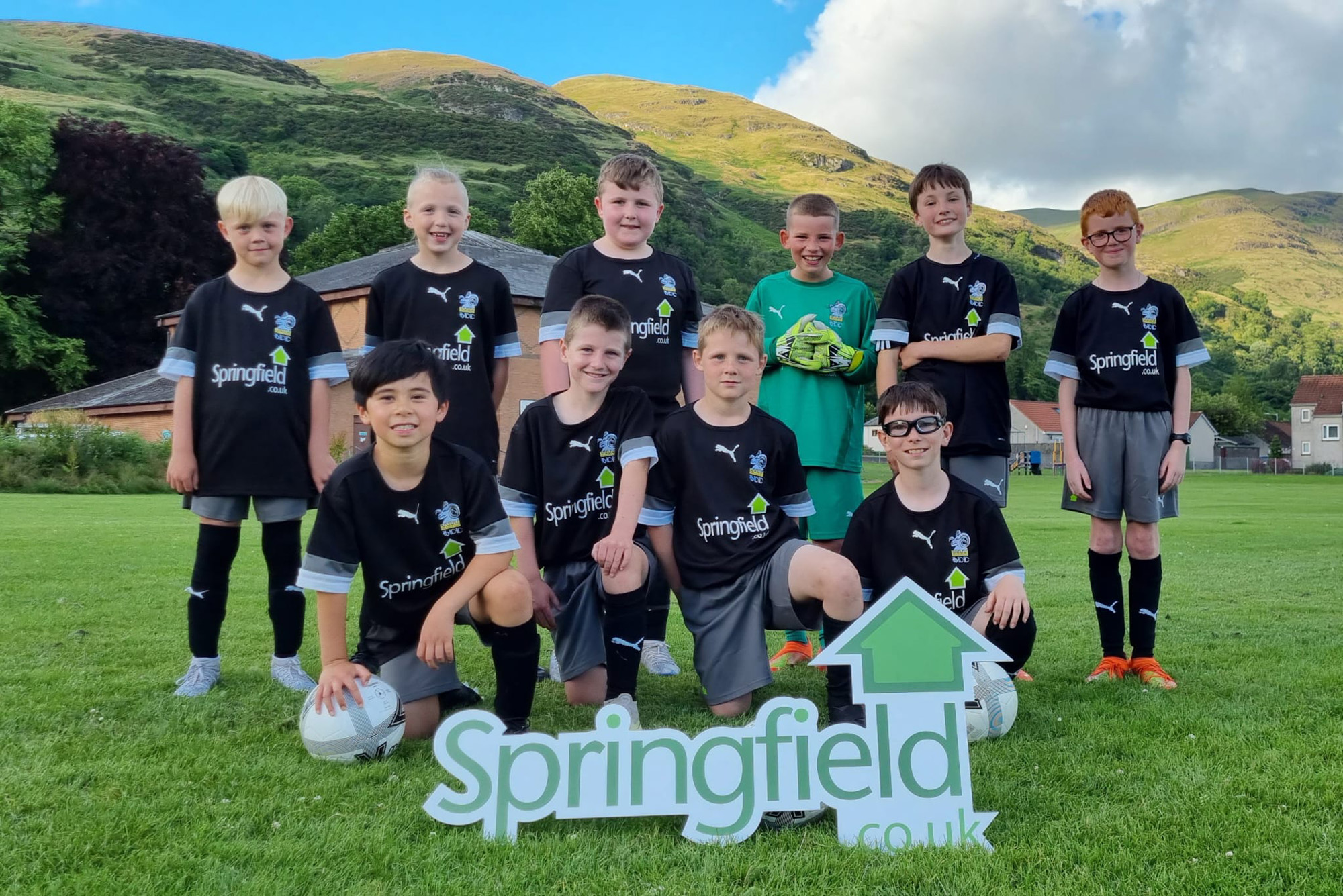 The 2014 team at Clackmannanshire-based Hillfoots Community Club have unveiled their new season kits thanks to sponsors Springfield Properties.
The sleek black and grey puma kits have gone down well with the team of nine- and 10-year-old budding footballers, who play games across the Hillfoots villages.
Gary McCheyne, chairman and coach of the club, said: "Hillfoots Community Club is extremely grateful to have received sponsorship from Springfield Properties for the new kit for 2023/24 season for their 2014 team.
---
---
"Like many other clubs, we are always grateful to receive any support from local businesses, as this helps to sustain the running of the club and benefits the team. All the players have received their new kit and are proud to wear it."
Springfield is currently building a selection of three-, four- and five-bedroom homes in Pool of Muckhart, one of the Hillfoots villages.
Community engagement coordinator Megan Black said: "At Springfield we work hard to support the wider community in areas where we are building our high-quality homes.
"Hillfoots Community Club is encouraging an active lifestyle for these children, teaching them the importance of teamwork, and creating a positive environment for the players to have fun with friends. We're delighted to offer them our support."
---