Stirling planners working at 'snail's pace', says Springfield chairman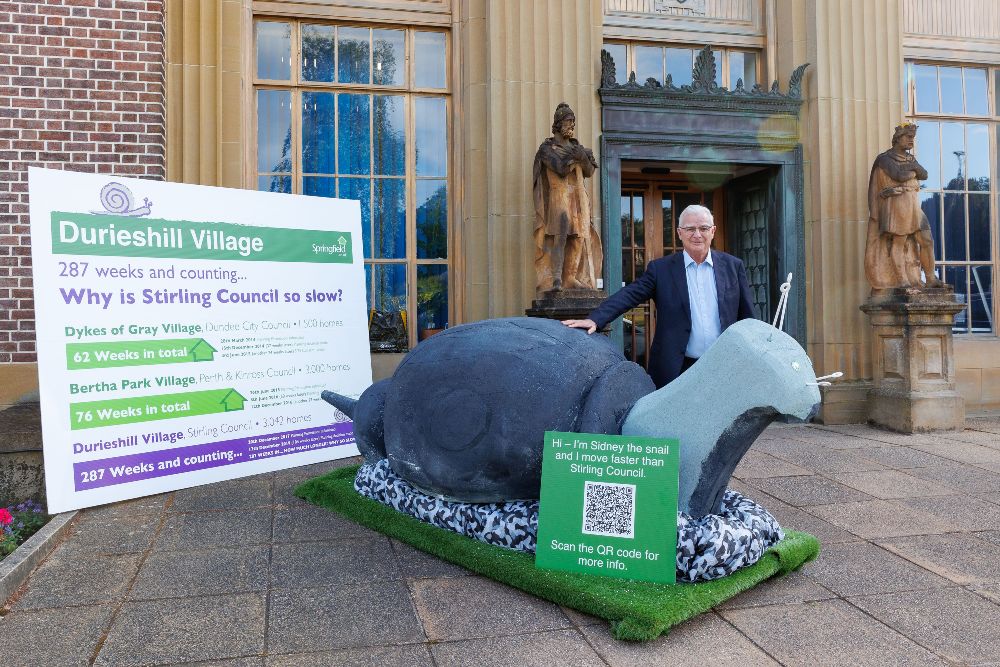 The chairman of Springfield Properties has challenged Stirling Council on the "considerable delays" by planning officials to progress housing at Durieshill.
Attending today's Stirling Council meeting, Sandy Adam made a bold visual statement with an eight-foot figure of a snail to highlight the speed at which the council is moving on the project.
It has been 287 weeks since planning was submitted for the development which would see the creation of 3,000 much needed homes in the area as well as bring a significant stimulus to the local economy with new jobs and business opportunities.
---
---
Despite its significance to the community, planning officials have failed to meet agreed timescales, most recently pushing back a milestone date that had been earmarked for the Section 75 Agreement to be tabled.
Mr Adam said: "There is a well-documented housing crisis in Scotland, with communities across the country crying out for new private and affordable homes. Specifically in Stirling, the need for housing was identified in the local development plan 20 years ago.
"Springfield brought the solution to Stirling Council in 2016, and councillors instructed their officials to move forward with this development in 2019 when permission was granted. Since then, significant time and effort has been put into bringing this development to life, and yet five years later we have not been able to proceed.
"Durieshill will be a fantastic addition to Stirling, and we know it has the support of the council who voted to grant planning, and of the local community who have been calling for new homes for a long time.
---
---
"It is embarrassing for Stirling Council that we are in this position, unable to move forward because of the inaction of officers who have given no reasonable justification for these delays."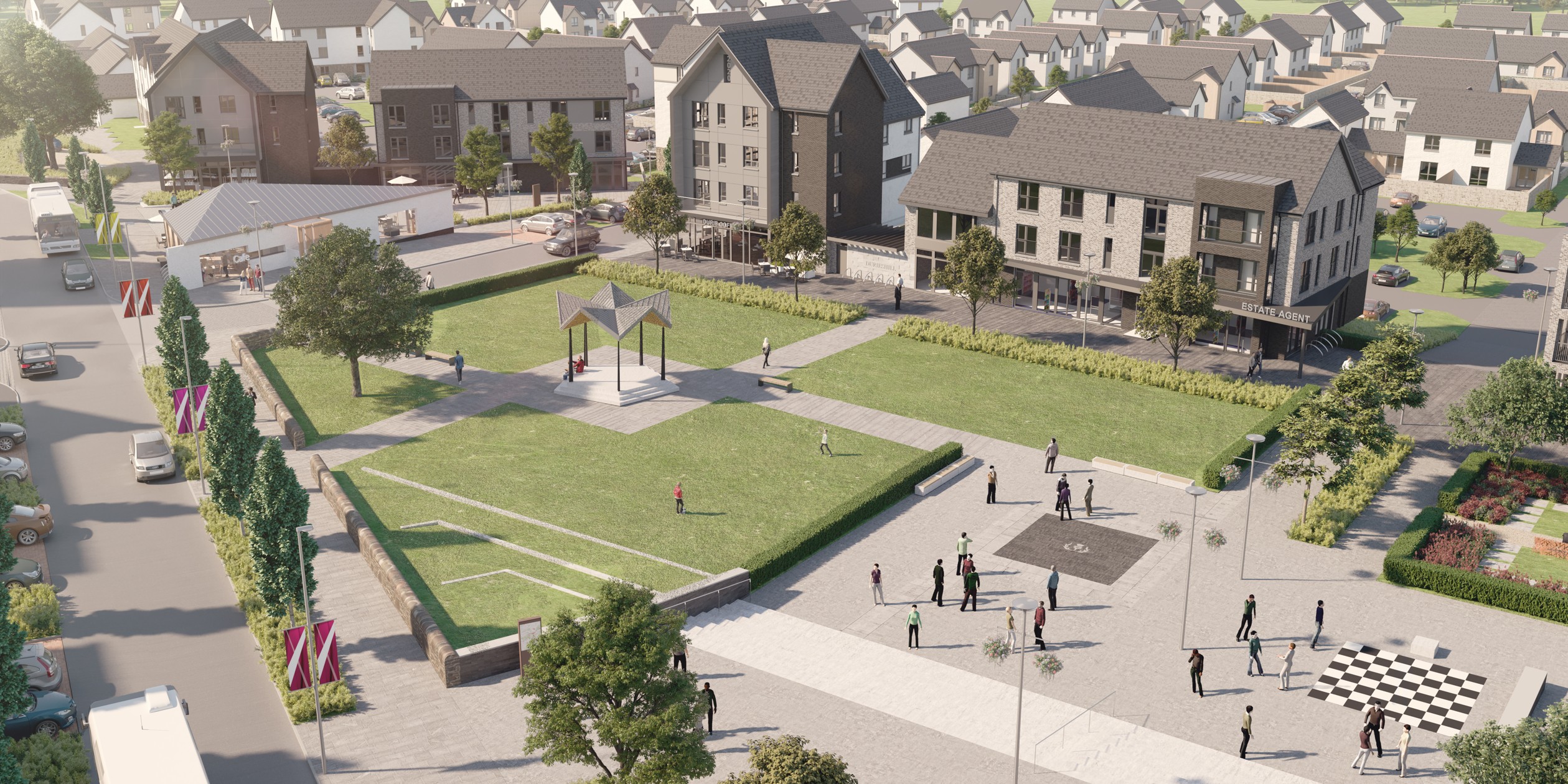 If progressed, Durieshill would bring 400 jobs to the area each year, including apprenticeship opportunities. It would support the wider economy and generate tens of millions of pounds in planning gain and Council Tax receipts.
The most recent delays relate to the Section 75 Agreement, which was due to be discussed at today's council meeting but was removed from the agenda at the last minute. The provision, which is a standard part of the planning process, requires Springfield to make a financial contribution to the council to be used for improving local infrastructure.
---
---
Sandy Adam said: "The benefits of Durieshill go beyond the provision of housing. It will create jobs and apprentice opportunities, it will see the creation of a new school, improvement in infrastructure, and inject money into the local economy.
"Springfield has extensive experience in building large village developments and in no other council area have we witnessed anything like this. Our Dykes of Gray development of 1,500 homes took just 62 weeks for consent to be issued, our Bertha Park development of 3,000 homes took 76 weeks. At Durieshill we are at 287 weeks and counting.
"We fully recognise the importance of getting the Section 75 right, but the council has had years to look at this, and when councillors asked for clarity on the issue, the reaction of officials is to postpone decisions, rather than using the extensive studies and reports available to answer the questions being raised."
He added: "We need to stop trying to decide what words go on what bits of paper. It is time now to progress, to get the diggers going and to provide the people of Stirling with an outstanding and exemplar new village to call their home."
---
---
A Stirling Council spokesperson said: "The Durieshill development is one of largest detailed planning applications to have been approved in Scotland. As such it requires significantly more time to determine than an application for permission in principle for a similar-sized development.
"A development of this size and scale also requires complex mitigations for education and transport infrastructure that involves extensive dialogue with third parties to ensure all necessary approvals are in place.
"Stirling Council has already demonstrated significant commitment to this major project, including the approval of capital funding for a new primary school in March 2023.
"The xouncil and the developer are close to completing the Section 75 agreement process, and the xouncil remains committed to working closely with the developer to ensure the development is effectively planned and managed, while the appropriate democratic scrutiny takes place.
---
---
"Detailed work on pre-start conditions is also underway which will allow the developer to start at the earliest opportunity once all approvals are in place."