Stirlingshire surveyor wins UK accolade for outstanding professionalism and determination
A young Scottish surveyor has won a UK accolade for his outstanding professionalism, his determination and perseverance, and his unwavering commitment to inspire future talent after beating tough competition from 90 shortlisted surveyors from around the UK in the annual RICS Matrics Young Surveyor of the Year Awards (YSOYA).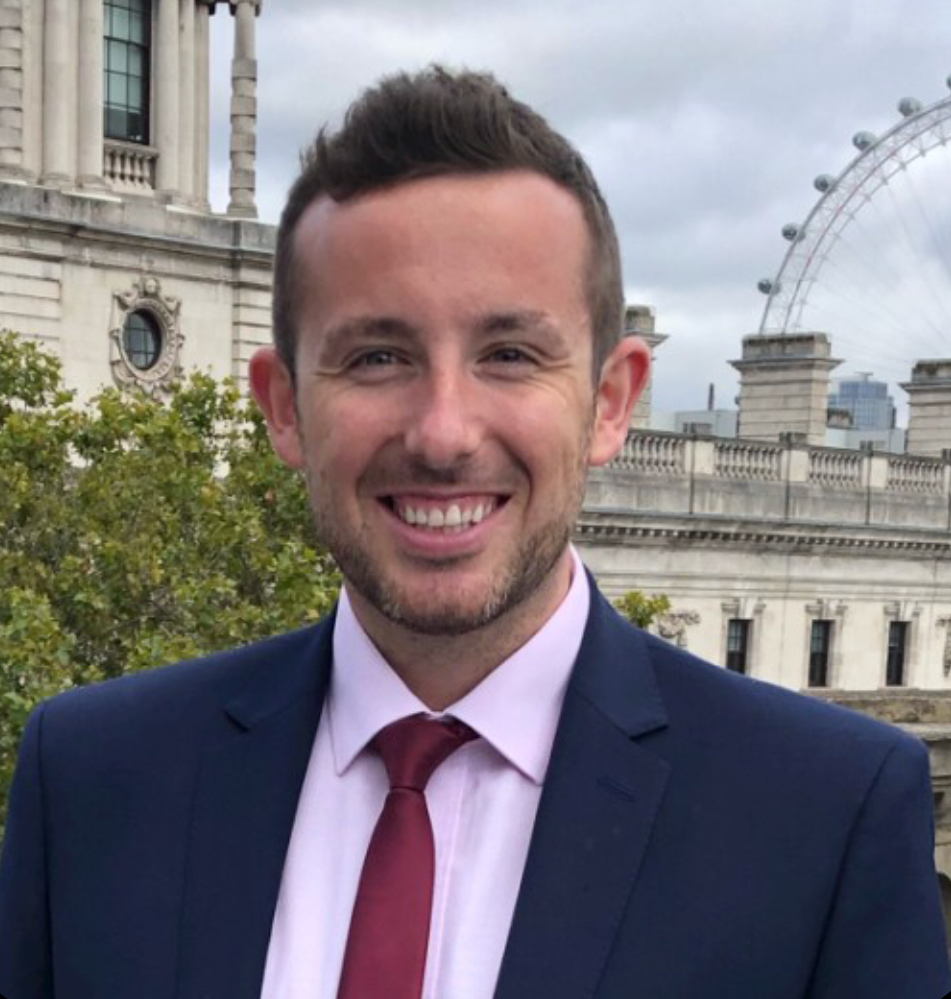 Kevin Keane, who is based in Stirlingshire and works for e.surv Chartered Surveyors, won the Valuation category at the YSOYA, which recognise the most talented and influential young surveyors – aged 35 or under – in the UK.
The winners were announced at an awards ceremony hosted by broadcaster and presenter Jo Ankier on November 19 at the Hilton Park Lane in London where Clement Lau, RICS President opened the evening.
---
---
Achieving his MRICS qualification in June 2019, Kevin has been described by a senior member as "exemplifying professionalism", placing the requirements of his colleagues, customers and lenders clients at the top of his priorities in his every interaction.
RICS said that he is a highly respected and experienced operational surveyor, completing mortgage valuations, Home Reports and surveys across Stirlingshire.
When the nationwide lockdown prohibited property inspections and 80% of the workforce was placed on furlough leave, he was one of few surveyors retained as part of the exclusive 'Green Team', conducting desktop valuations, responding to post-valuation queries, and collaborating with clients to sustain the housing market.
Kevin balances the demands of a job he loves, with caring for his husband, Daniel, who lives with Multiple Sclerosis. During his APC, Daniel had an optical neuritis, losing his sight for a year. Kevin continued working full time, covering the loss of income and taking days off to go to the hospital while juggling the commitments of the APC programme. Kevin demonstrated true determination and perseverance for a career in surveying.
---
---
Kevin has decided to apply his experience to support those with aspirations towards chartered status, becoming a Technical Partner with his company's Learning and Development team. He is also a founding member of the Group Inclusion and Diversity Forum for LSL Property Services plc, representing the interests of surveyors in the LGBTQ+ community.
The following young surveyors were recognised for their outstanding career achievements at the awards in their respective sectors and disciplines:
RICS Matrics UK Young Surveyor of the Year - Mirona Tomala of Gleeds in London
Apprentice of the Year – Chloe Hartley of Mott McDonald in Yorkshire and Humber
Asset and Facilities Management – Laura Walker of Bradley Hall Chartered Surveyors in the North East
Building Surveying – Joe Campbell of Rider Levett Bucknall in Yorkshire and Humber
Commercial property – Elise Thompson of BPS Chartered Surveyors in the South East
Land (Rural and Urban) – Abigail Jones of Savills (UK) Ltd in the East of England
Mentor of the Year – Victoria Carter of AECOM in London
Project Management – Mirona Tomala of Gleeds in London
Quantity Surveying & Construction – Javaad Khalil of Consult North in the North East
Residential property – Joe Fraser of Joe Fraser Chartered Surveyors in the North East
Valuation – Kevin Keane of e.surv Chartered Surveyors in Scotland
This year's jury panel consisted of ten industry leaders.
---
---
They said: "All of our category winners – and their employers – should be incredibly proud of what they have achieved as future leaders of the surveying profession. They have demonstrated that they are not only having a profoundly positive impact on their respective markets and workplaces but are also going above and beyond to help ensure our industry continues to have a positive impact on society and attracts and retains the brightest talent."
---