Strike by over 300 Dundee City Council trades workers goes ahead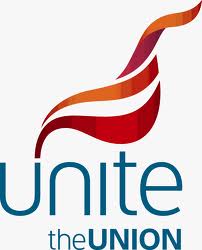 Unite the Union has confirmed that strike action by over 300 trades workers at Dundee City Council will go ahead today.
All-out strike action is set to begin on 4 April for three weeks until 28 April, and then it will be followed by rounds of daily action until 23 June.
The dispute is centred on claims that public contracts to private contractors are being prepared for outsourcing by Dundee City Council.
Unite general secretary Sharon Graham said: "Unite's trades workers at Dundee City Council are determined to hold management to account over outsourcing plans. The strike action will initially last for three weeks before further action is taken unless the council drop this disastrous proposal.
---
---
"Unite will stand up for the jobs, pay and conditions of our members, and we will fight to ensure these services remain in public hands."
By a huge 95%, joiners, plumbers, electricians, labourers and scaffolders backed strike action.
Unite members are also taking council management to task over call-out payments and the telematics tracking policy involving council vehicles. The trade union claims that the tracking system is being used by council management to monitor employee movements, rather than its stated purpose of improving fleet management and utilising under-used vehicles.
Unite industrial officer Bob Macgregor added: "We need cast-iron guarantees that there are no proposals by Dundee City Council to outsource any services to private contractors. It is a blatant failure on the part of council management to acknowledge the genuine concerns of the workforce including what we believe is the inappropriate monitoring of council vehicles. Unite will fight for our members every step of the way."
---