Sumitomo earmarks Nigg for £200m subsea cable factory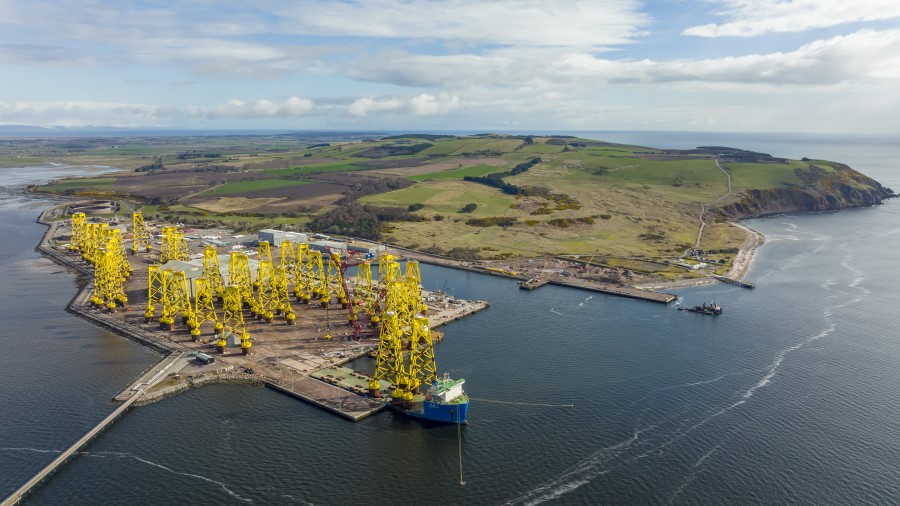 In a significant boost to Scotland's green energy sector, Sumitomo Electric Industries, a Japanese multinational corporation, has announced a £200 million investment in a new high-voltage subsea cable manufacturing plant.
The project, expected to be located in Nigg, in the Highlands, is anticipated to create 150 highly-skilled green jobs.
The investment news was confirmed by the UK government as part of a wider announcement of £17.7 billion worth of Japanese investment in the country. The announcement, which included various energy and real estate investments, was timed to coincide with Prime Minister Rishi Sunak's visit to Japan.
---
---
Although Sumitomo's Highland factory site has not been officially confirmed, the location is expected to be in Nigg as indicated by planning documents submitted to the Highland Council.
The broader Japanese investment into the UK encompasses funding for offshore wind, low carbon hydrogen and other clean energy projects, with around £10bn planned over the next decade from Japanese trading house Marubeni.
Real estate giants Mitsubishi Estate and Mitsui Fudosan also confirmed plans to invest £3.5bn in the UK for housing and commercial projects. Sumitomo Corporation, separate from Sumitomo Electric Industries, intends to invest £4bn in offshore wind projects off the coasts of Suffolk and Norfolk.
Sumitomo's proposed plant is set to capitalise on growing demand for subsea cables used for offshore wind farms and international grid connections, contributing to the broader efforts to meet emission targets. Energy Secretary Neil Gray, who had met Sumitomo executives in Osaka, acknowledged the interest in Scotland's renewable sector, and the benefits brought by international partnerships.
---
---
Sumitomo president and COO, Osamu Inoue, said: "We are delighted to build a state-of-the art submarine cable factory in Scotland.
"Sumitomo Electric has the technologies necessary for the development of a green society, and we are committed to working with the Scottish and UK governments and other stakeholders to make future offshore wind and interconnector projects in the region."
This investment is one of the outcomes of the new Renewable Energy Partnership between the UK and Japanese governments aimed at accelerating the deployment of clean energy.
---