Supermarket opens in former Aberdeen fire and rescue control centre
A £2 million redevelopment of the former fire and rescue service operations control room in Mounthooly Way, Aberdeen, into retail space for Co-op opens today.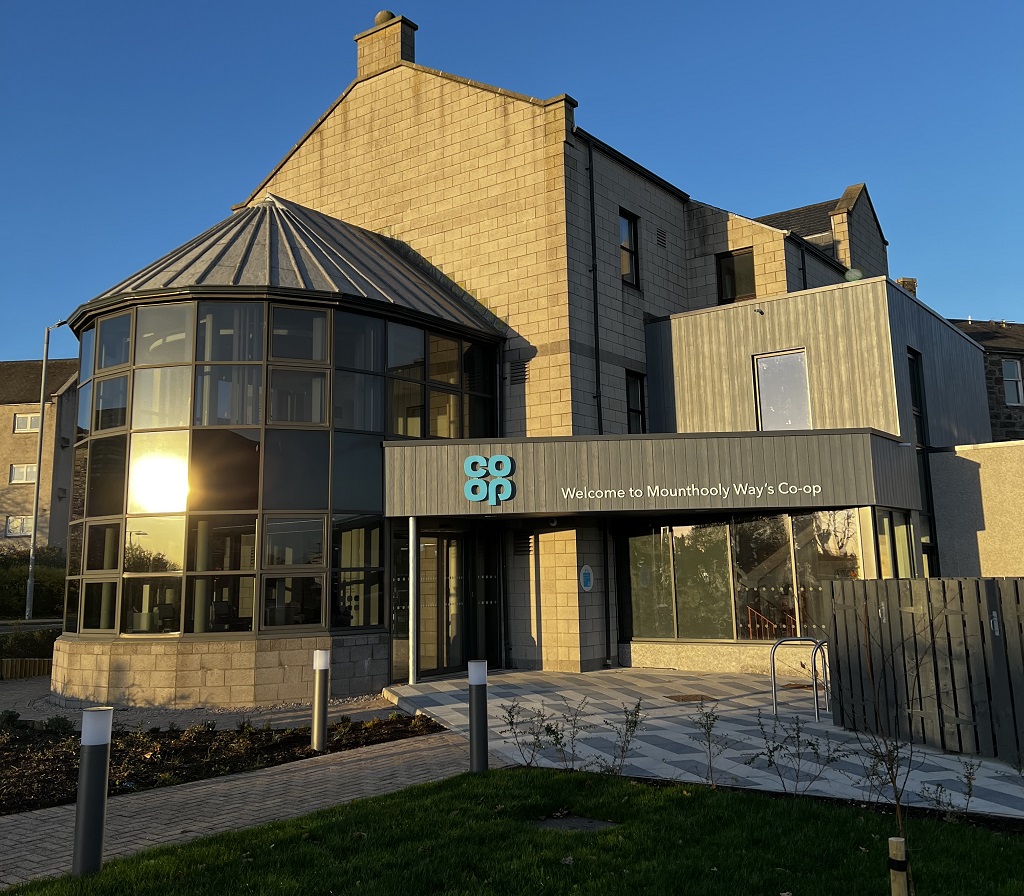 The ground floor comprising 3,810sqft has been transformed by Aberdeen's West Coast Estates into a modern supermarket and is expected to create around 30 full and part-time job opportunities. A total of 17 car parking spaces have been created in a designated area of the existing car park, as well as cycle spaces.
West Coast Estates director, Iftikar Mian, said: "As the industry comes under increasing pressure to find new ways to reduce the impact of the built environment, developers are keen to find green alternatives to demolition and rebuilding.
---
---
"Refurbishing and repurposing buildings provide a more sustainable approach to development. It can offer the perfect solution to buildings such as this one, which despite being relatively young, has lain empty for several years and allowed to go into disrepair."
Phase two of the development will focus on the upper floors of the building, which currently has planning permission for six flats. However, the company says it is exploring all options for the space.
The former Scottish Fire and Rescue Service operations control room building became vacant after a decision to close it in 2016. The construction work which followed was undertaken by Bucksburn-based builders MTM Construction.
Mr Mian added: "At a time when Aberdeen faces significant economic uncertainty, this scheme will not only introduce a new convenience shopping experience to the Old Aberdeen community but also generate dozens of job prospects for local residents. With growing numbers of us working from home on a more permanent basis now, there is huge appeal in being able to walk to the shops while at the same time putting support behind local retailers. We're delighted to continue supporting Co-op with its continued expansion and wish the team all the best with this latest store."
---