Supply chain issues put strain on output during July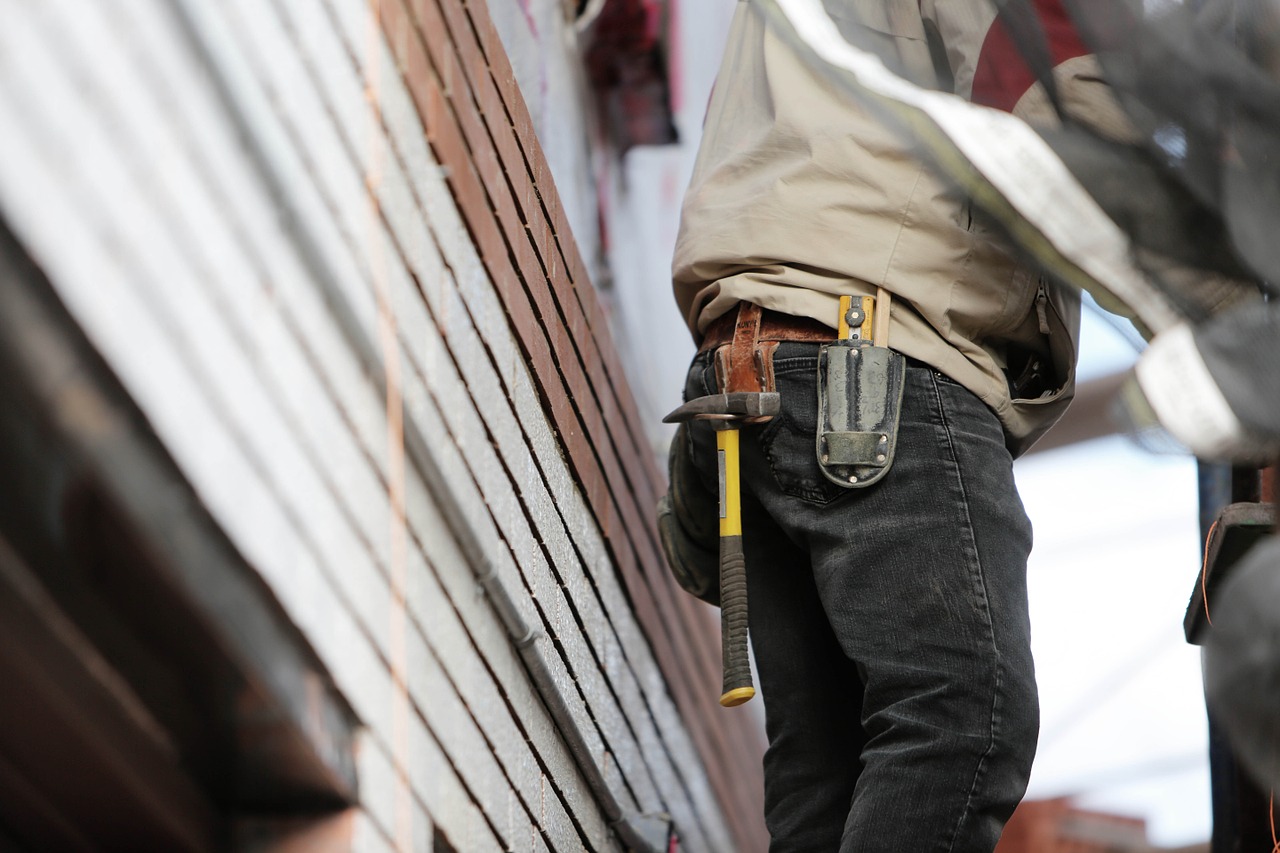 Output in the UK construction sector fell by 1.6% in volume terms in July with the level now below the pre-coronavirus pandemic period, figures from the Office for National Statistics (ONS) revealed today.
New work, and repair and maintenance both contributed to the monthly decline, with anecdotal evidence from businesses suggesting that price increases and product shortages caused by supply chain issues were the main reasons for the decline.
The level of construction output in July 2021 was 1.8% (£257 million) below the February 2020 pre-pandemic level; while new work was 3.2% (£285m) below the February 2020 level, repair and maintenance work was 0.6% (£27m) above the February 2020 level.
The recovery to date is mixed at a sector level, with infrastructure the best performing sector over the pandemic at 35.7% (£649m) above its February 2020 level and private commercial the worst-performing sector over the pandemic at 20.3% (£481 million) below their respective February 2020 levels in July 2021.
---
---
Monthly construction output fell by 1.6% in volume terms in July 2021 because of declines in both new work (1.1%) and repair and maintenance (2.4%).
The decline in monthly output in volume terms in July 2021 came mainly from private housing, which saw falls in both new work, and repair and maintenance of 7.5% and 6.2% respectively; this was driven by the impact of price increases likely caused by product shortages in the sector.
Alongside the monthly fall, construction output fell by 0.6% in volume terms in the three months to July 2021, the first three-monthly fall since February 2021, driven by a fall in repair and maintenance of 2.9%.
The decline in repair and maintenance (2.9%) in the three months to July 2021 was mainly because of a fall in private housing repair and maintenance, of 8.3%.
---
---
New work saw an increase of 0.7% in the three months to July 2021; the largest contributors to this growth were infrastructure and to a lesser extent private industrial, which grew by 17.5% and 8.2% respectively.
Industry response
Kevin Reid, chief executive of the Cruden Group, said: "It's disappointing that construction output has fallen again this month as the industry battles a number of challenges including supply-chain problems, worker shortages and the impact of self-isolating employees.
"At Cruden, we are seeing strong demand for new homes and have secured a robust forward order book and a growing pipeline of orders. Key to meeting this pent-up demand is investing in a pipeline of skills and talent within the business. We have recently started nine new modern apprentices on a four-year programme and they will become part of our 60 strong team of apprentices through our Cruden Academy. Apprentices are the lynchpin of the industry and will play a crucial role in helping this resilient sector to rebuild its future."
---
---
Brian Berry, chief executive of the FMB, said: "Disappointingly, we once again see construction output fall, putting it below pre-coronavirus levels. We know that material price increases and skills shortages are contributing to the decline, with members telling us this is their number one issue. According to a recent FMB survey 98% of builders are facing material price increases.
"Worryingly, new work and repair and maintenance in private housing are the main causes for this decline, which are the backbone of the workload for small builders. I'm concerned that despite the high demand for home improvements, something which could stimulate economic recovery, we see this sector on the decline. We must pull together as an industry and press government to ensure these issues are dealt with quickly."
Mark Robinson, group chief executive at SCAPE, said: "The construction output's first significant contraction after several months of growth should come as no surprise given the ongoing impact of material and labour shortages in recent weeks.
"The sector has already overcome many significant challenges presented by the pandemic and managing the short-term risk caused by inflation should be the immediate priority. Greater collaboration between clients and contractors will remain central to this and help to ensure that an accountable and healthy environment is created from the outset. This also includes holding large contractors to fair payment practices, which will boost cashflow for SMEs and lessen the burden on smaller suppliers.
---
---
"Critically, these challenges mustn't be allowed to dampen ambitions as government funding continues to be geared towards green and inclusive community regeneration as part of the recovery. With many important projects waiting in the pipeline, procurement will have a vital role to play."
Clive Docwra, managing director of property and construction consultancy McBains, said: "This, the fourth monthly fall in output and the first to show a return to pre-pandemic levels, proves that the sector is continuing to struggle to bounce back from the pandemic.
"New work in particular is drying up, with new contracts down more than 3% compared to February 2020, with private commercial work in particular down over 20%.
"This is not a reflection of confidence in the market, but because of a continuing shortage of materials – especially imported timber which has seen price rises of more than 60 per cent over the last year – in conjunction with shortages in other materials and skilled labour resources.
---
---
"Price rises are already evident in recent tender returns which in turn could fuel wider inflationary pressures. Private housing and repair and maintenance have been responsible for leading a rise in output in recent months, but these sectors in particular require a lot of timber, and this is reflected by the £217m decline in private housing new work, and £110m fall in repair and maintenance work.
"Skills shortages are also biting hard, particularly in bricklaying, which is hampering work expansion so, as the CBI has said, adding bricklayers to the shortage occupation list will provide respite."
Gareth Belsham, director of the national property consultancy and surveyors Naismiths, added: "It's getting increasingly hard to dismiss construction's supply woes as mere teething problems.
"Soaring prices for key materials like steel, timber and fuel aren't just eating into builders' margins. Widespread shortages and long delays are creating a creeping sense of uncertainty that is prompting some developers to contemplate pausing their developments until things calm down.
---
---
"The latest PMI data showed new orders are now coming in at the slowest rate since March.
"The slowdown is most worrying in private housebuilding, which has long been a star performer but saw levels of new work shrink by 7.5% in July.
"In some parts of the country the shortage of materials is so bad that contractors are struggling to fulfil the orders they do have.
"While sentiment across the industry remains generally upbeat, the supply chain problems are steadily stifling growth. With this latest fall in output, the industry is now a quarter of a billion Pounds smaller than its pre-pandemic size.
"The recovery is still on, but it's running out of steam and the road ahead is strewn not just with speed bumps but boulders too."