Swan Group unveils Shelter Scotland as its charity partner
Affordable home builder Swan Group has announced that Shelter Scotland will be its charity partner.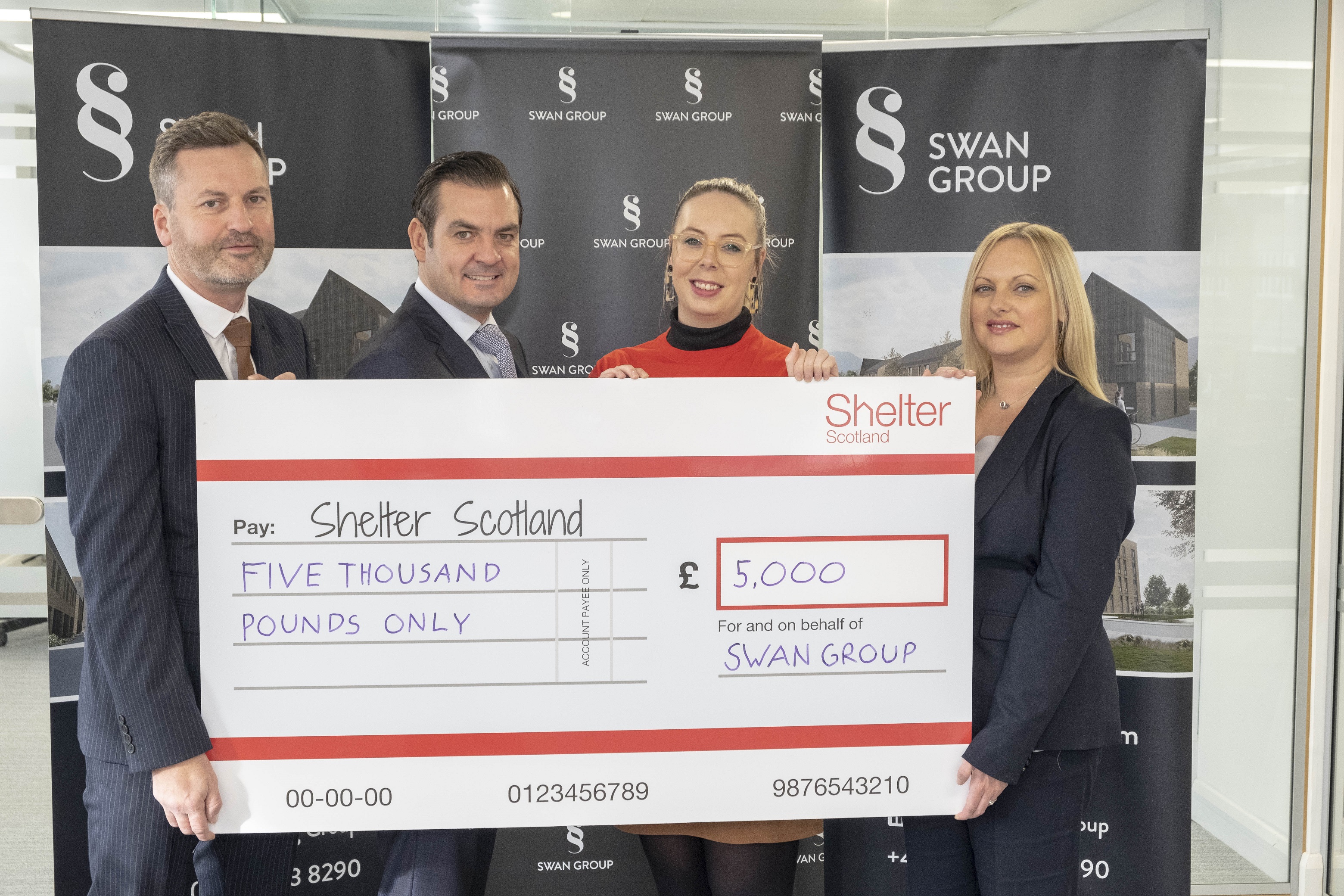 The company has raised £5,000 as part of a recent fundraising drive for Shelter Scotland as part of the partnership.
Swan Group's managing director, Phil McGinlay, took part in the 'Valley of Fire' Challenge to raise funds in aid of the housing and homelessness charity.
---
---
The challenge involved parachuting from a height of 15,000 ft. and landing in the Valley of Fire, State Park in the Nevada desert.
Led by a trained team of UK and US instructors from military units including special forces, the group then hunted and navigated for food and water whilst crossing a rigorous mountain terrain.
The Swan team then hosted a fundraising lunch at their Glasgow office in aid of Shelter Scotland to support Scottish Housing Day 2019.
Bringing people and businesses together to champion this year's theme of 'Housing as a Human Right', Swan's guests showed their support with a range of donations.
---
---
Phil McGinlay said: "Since Swan Group started, with the specific aim of building more affordable homes, we have been very aware of the challenges faced by many people and families in securing a place to live. This is why we're raising funds in aid of Shelter Scotland. We're proud to support their vital work campaigning for everyone's right to a safe home."
Graeme Brown, director of Shelter Scotland, added: "We can't thank the team at Swan Group enough for their hard work in raising this significant amount of money for Shelter Scotland. This will go a long way in helping us support people who need our help to find a safe and long-term home.
"We look forward to an ongoing partnership with Swan Group and value their support to help us achieve our vision of a safe, secure, affordable home for everyone."
With an exciting calendar of fundraising events taking shape for 2020, Swan Group said it will continue to raise funds and awareness of Shelter Scotland's vital campaigning work.
---